ISAAA Features Latest Genome Editing Innovations in Biweekly News Release
March 9, 2022
The demand for information about genome editing continues to increase as the technology gains more ground and popularity not just in the scientific community but among stakeholders and beneficiaries as well. ISAAA responds to this demand by releasing the Genome Editing Supplement twice a month to keep the public up to date with the latest advancements related to the technology.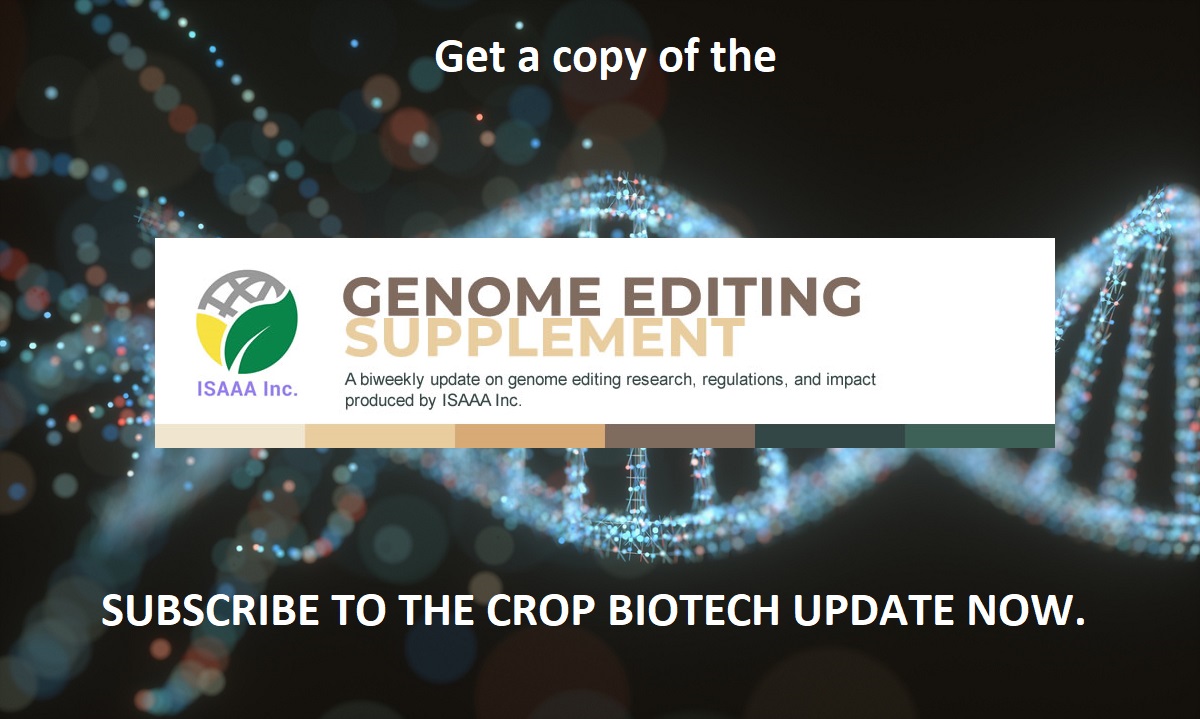 Genome editing is a new breeding technique that allows scientists to improve the traits of living organisms such as plants, land and water animals, and bacteria. The technology became popular among the scientific community due to its accessibility and low cost. Its tools work like scissors that cut through an organism's DNA in a specific location. This allows scientists to add, remove, or replace DNA sequences in that location to improve, switch on, or delete an organism's trait. Currently, the most used genome editing tools are clustered regularly interspaced short palindromic repeats (CRISPR)-CRISPR-associated protein 9 (Cas9), transcription activator-like effector nucleases (TALENs), zinc-finger nucleases (ZFNs), and homing endonucleases or meganucleases.
To help more people understand genome editing and its advantages, ISAAA is releasing the Genome Editing Supplement twice a month. The supplement will be published along with the Crop Biotech Update (CBU), ISAAAs' weekly newsletter about the latest developments on biosciences. CBU is produced by the ISAAA Global Knowledge Center on Crop Biotechnology and has around 23,000 international subscribers. ISAAA aims to encourage knowledge sharing and awareness about genome editing in the general public through the supplement as one of the organization's advocacies is to share the benefits of new bioscience technologies to key stakeholders.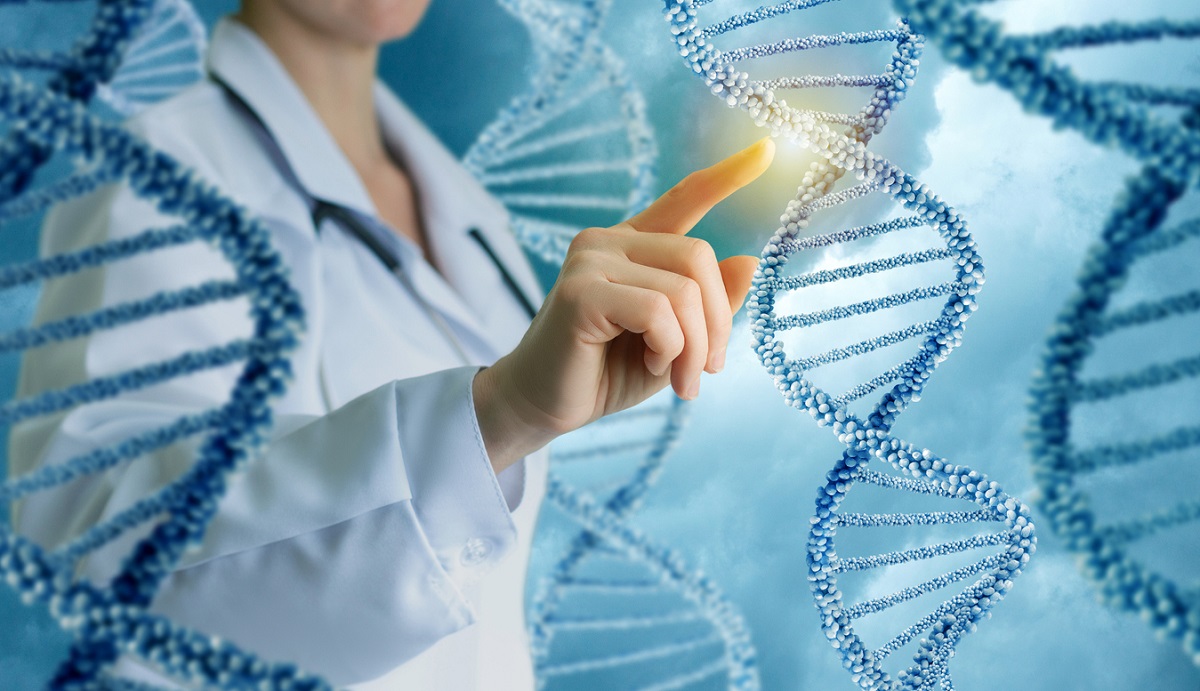 The Genome Editing Supplement features news about the research and tools used for genome editing, approvals and developments on policy considerations, genome editing's trends and impact across the globe, and public acceptance and engagement advancement of the technology. The topics include both crop and non-crop plants, animals and livestock, fish and other aquaculture, and microbes. The supplement is also set to complement ISAAA's existing Genome Editing Resource page that provides information on genome editing based on peer-reviewed journal articles and academic sources. Through both media, ISAAA hopes to provide a more comprehensive and user-friendly genome editing information database for everyone who is interested to learn more about the technology.
Be sure to get the latest issue of the Genome Editing Supplement by subscribing to the CBU. Visit ISAAA's Genome Editing Resource page to read more about the advances in genome editing related to food and agriculture. You can also send an email to knowledge.center@isaaa.org to find out how to have your research featured in the next issue of the Genome Editing Supplement or the CBU.
Related ISAAA Resources:
Brief 56: Breaking Barriers with Breeding: A Primer on New Breeding Innovations for Food Security
Pocket K No. 54: Plant Breeding Innovation: CRISPR-Cas9
Pocket K No. 59: Plant Breeding Innovation: TALENs
Science Speaks is ISAAA Inc.'s official blog. Weekly blog articles, authored by ISAAA writers, partners, and invited contributors, aim to help share, disseminate, and promote scientific knowledge and its vital role in achieving global agricultural sustainability and development. Your support to Science Speaks will help us achieve this goal. You can help us by donating as little as $10.