ISAAA and SEARCA Renew Commitment for Agri-Biotech Partnership in the Philippines and Southeast Asia
March 5, 2020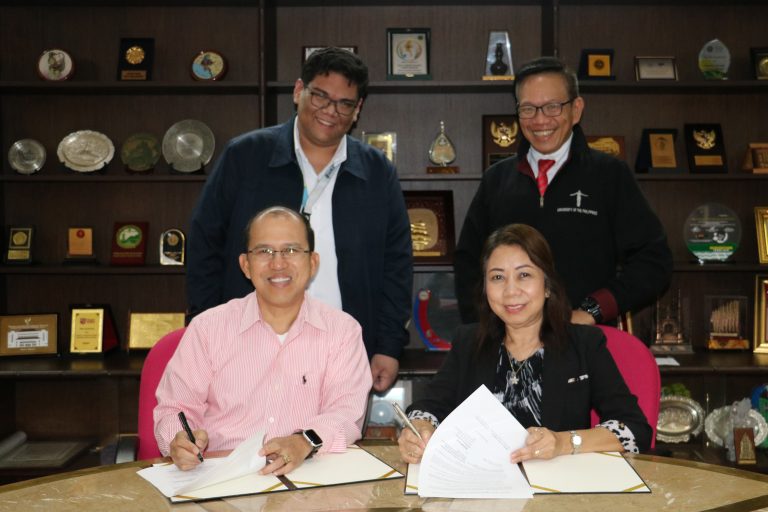 ISAAA and SEARCA renew 20-year partnership to promote biotechnology in Southeast Asia. The MOA signing was led by SEARCA Director Dr. Glenn B. Gregorio and ISAAA SEAsia Center Director Dr. Rhodora R. Aldemita (seated from L-R). Also present during the signing were Mr. Jerome C. Barradas, SEARCA BIC Special Projects Coordinator and Mr. Joselito G. Florendo, SEARCA Deputy Director for Administration (standing from L-R).
ISAAA and the Southeast Asian Regional Center for Graduate Study and Research in Agriculture (SEARCA) have renewed their 20-year partnership for the Philippines' SEARCA Biotechnology Information Center (BIC) through a Memorandum of Agreement signed by ISAAA SEAsia Center Director Dr. Rhodora Aldemita and SEARCA Director Dr. Glenn B. Gregorio on February 21, 2020. SEARCA BIC was established to actively reach out to various stakeholders from different sectors in the Philippines and the Southeast Asian region through different knowledge sharing and capacity building initiatives to create an enabling environment that will unleash the potential of biotechnology for agricultural development.
For the past 20 years, SEARCA BIC has established itself as the hub of a regional network for highly credible, sound, and factual science-based information on agricultural biotechnology in the Philippines and in Southeast Asia. SEARCA BIC remains at the forefront of promoting agri-biotechnology practices, particularly in the areas of science and educational communication and capacity enhancement. The Center also collaborates with international and local institutions to facilitate the use of biotechnology in addressing the global challenges of food and energy security, environmental sustainability, and changing climate.
"Researchers have developed a lot of technologies aimed at boosting farm productivity, meeting the challenges in food security, and improving the lives of farmers. The use of biotech crops is one solution that science offers us. SEARCA stands by its long commitment to help farmers understand the science and enable them to make well-informed decisions about these technologies," SEARCA Director Dr. Glenn B. Gregorio says.
SEARCA BIC is the first Center in ISAAA's global network of Biotechnology Information Centers, established in September 2000 by ISAAA and SEARCA. The Center was an off-shoot of the Regional Conference on Agricultural Biotechnology in Bangkok, Thailand in the same year that was organized by SEARCA, co-sponsored by the Food and Agriculture Organization (FAO) and the Asia and Pacific Seed Association (APSA).
"SEARCA is one of our active collaborators in the region and we are very pleased that we are continuing our joint knowledge-sharing initiatives that would hopefully lead to maximizing the potential of biotechnology to benefit various stakeholders, particularly resource-poor farmers in developing countries," says Dr. Rhodora R. Aldemita, Director of the ISAAA SEAsiaCenter and Global Knowledge Center on Crop Biotechnology.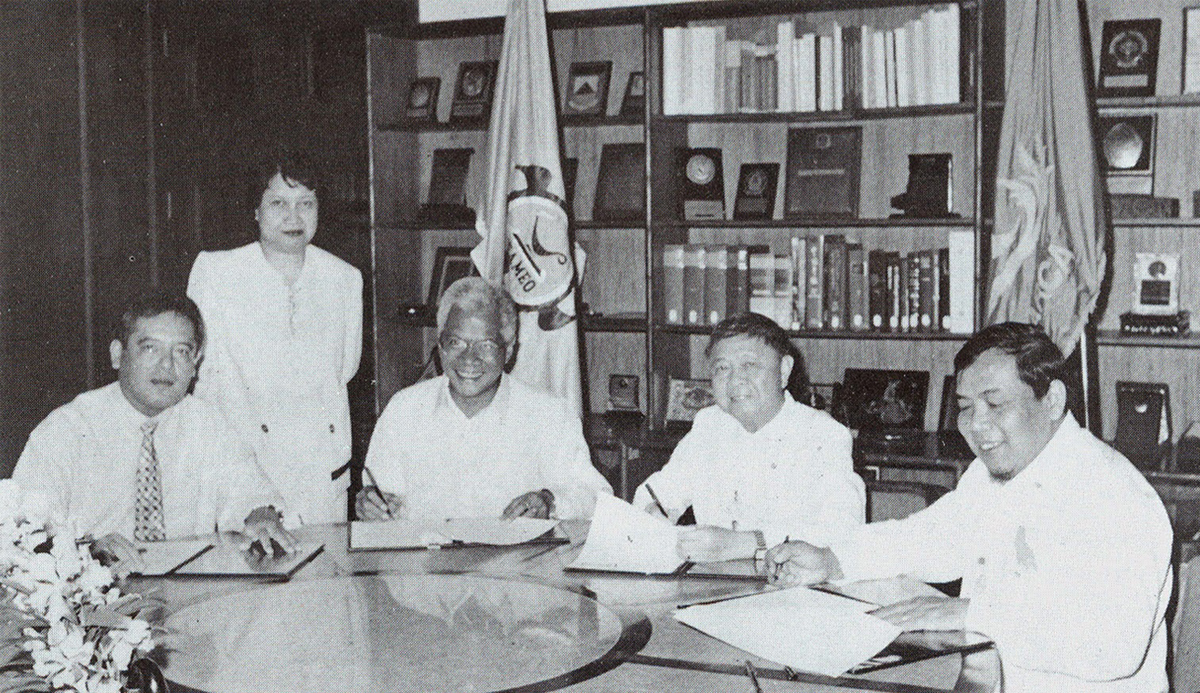 In 2000, SEARCA Director Dr. Ruben L. Villareal (seated, second from right) and then ISAAA SEAsia Center Director Dr. Randy A Hautea (seated, second from left) sign the memorandum of agreement creating the Biotechnology Information Center at SEARCA. SEARCA Deputy Director Soekartawei (rightmost) and Research and Development Manager Dr. Gil C. Saguiguit Jr. (leftmost) act as witnesses, while Dr. Nerlita M. Manalili (standing), Concurrent Head, SEARCA Agro-Industrial Development Program and Policy Studies Project looks on.
SEARCA BIC collaborates with local agencies in organizing capacity-building activities for various stakeholders. These activities include Biotechnology 101 courses, communication and media workshops, conferences, fora, consultations, round-table discussions, and other biotech-related workshops on topics such as the science of biotechnology, food and environmental safety of genetically modified (GM) crops, biotech products in the pipeline, and new breeding innovations. The Center also conducts the annual Agri-biotech Boot Camp for Senior High School Students to create awareness on agriculture, introduce traditional technologies and biotechnology, and build interest among high school students to pursue careers in agriculture and biotechnology.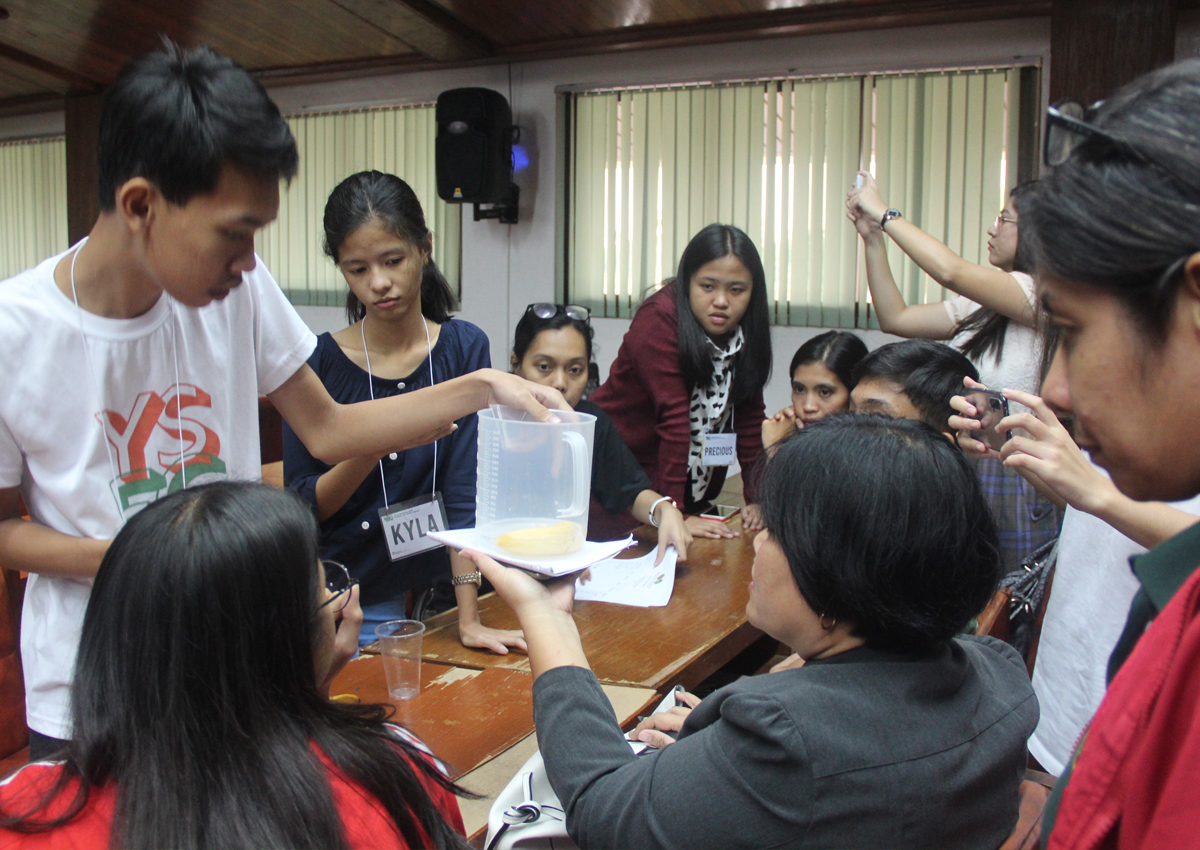 Senior high school student participants of the 2019 Agri-biotech Boot Camp perform DNA extraction using household materials at the Institute of Plant Breeding in UP Los Baños.
SEARCA BIC partners with various institutions to conduct research. Results are then packaged into resources such as fact sheets, primers, brochures, journal articles, books/monographs, and briefs. SEARCA BICuses multimedia channels to inform and educate the public on agri-biotech. The Center's website contains information resources about biotechnology, and bi-monthly e-newsletter features events, announcements, and biotech news around the world, with a focus on developments in the Philippines and the Asia-Pacific region.

SEARCA BIC's online presence is further enhanced through the#KnowTheSciencePH social media campaign. This multi-platform campaign aims to educate Filipinos about biotechnology and biotech crops through social media. The campaign shares and disseminates credible biotech news as well as the safety and benefits of biotech crops.

The Center holds regional public briefings on the DOST-DA-DENR-DOH-DILG Joint Department Circular No. 1, series of 2016. The public briefings, conducted in 13 provinces in the Philippines, aim to enlighten stakeholders with the new guidelines on biotech crops as well as to provide factual and science-based information on the science, environmental, and food safety of biotech products, and benefits of modern biotechnology in the Philippines.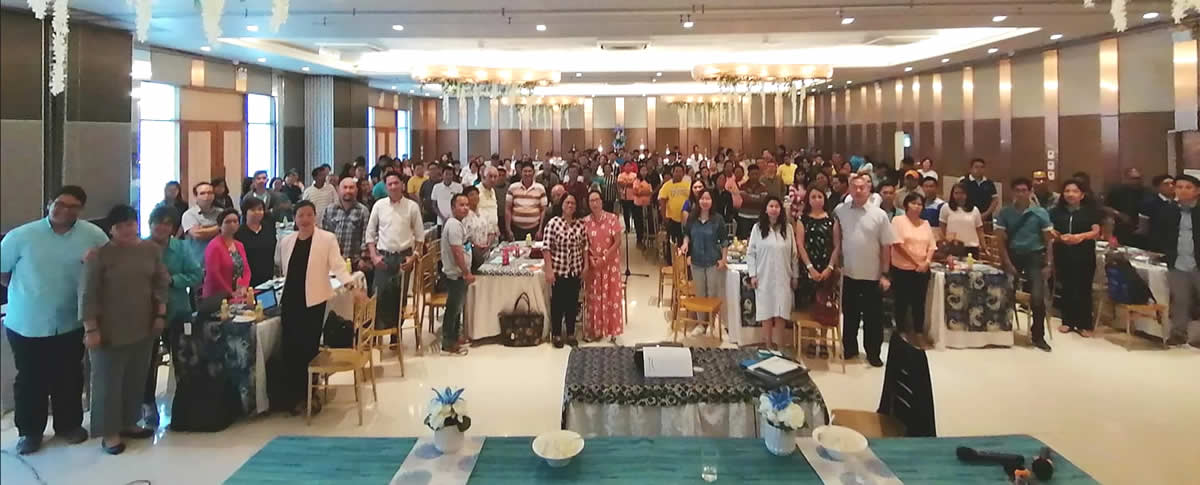 Resource speakers, local government representatives, and students during the Biotechnology 101 and Joint Department Circular (JDC) Public Briefing in Butuan City, Philippines held on October 1, 2019.
SEARCA BIC also partners with local and international organizations and conducts outreach and communication activities for key stakeholders and decision-makers in the Philippines. The Center has worked closely with the United States Agency for International Development (USAID), Cornell University, and the Institute of Plant Breeding at UP Los Baños to strengthen public understanding and acceptance of the fruit and shoot borer resistant eggplant, more commonly known in the country as Bt talong.
To learn more about SEARCA BIC and their activities, visit their website: http://bic.searca.org/
Science Speaks is ISAAA's Blog hosted by the ISAAA website and publishes weekly blog articles to help share, disseminate, and promote scientific knowledge and its vital role in achieving global agricultural sustainability and development. Your support to Science Speaks will help us in our goal to promote scientific knowledge. You can help us by donating as little as $10.