Biotechnology Offers Options for Local Livestock Industry
February 22, 2023
From July to September 2022, the total hog production in the Philippines increased to 436.68 thousand metric tons from 418.07 thousand metric tons in the same quarter of 2021, according to the Philippine Statistics Authority. The increase of 18.61 metric tons is equivalent to an annual growth rate of 4.5 percent, a significant increase from the 17.8 percent decline in 2021.
Despite the increase in total hog production in the country, the livestock industry is still facing several challenges, said Dr. Marvin Villanueva, chief of the Livestock Biotechnology Center and National R&D Coordinator of the Philippine Carabao Center (PCC).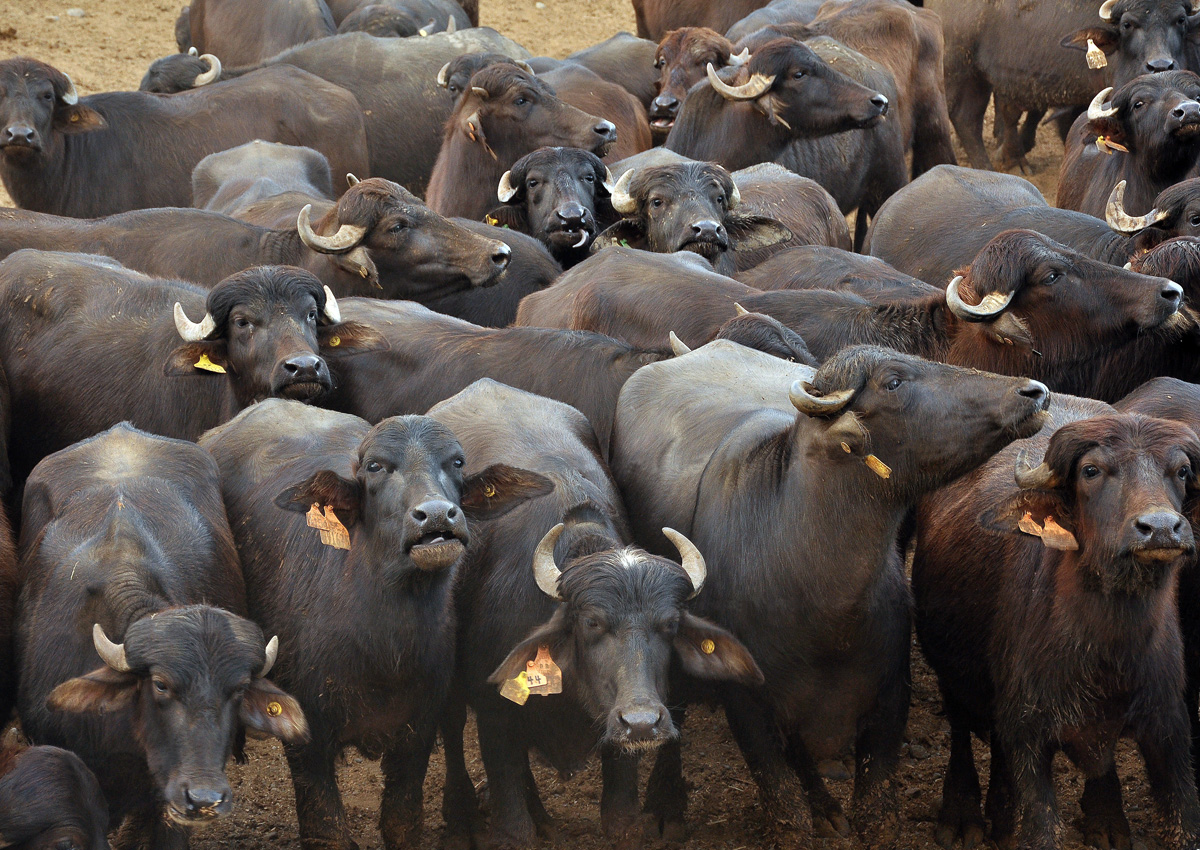 Image courtesy of Knowledge and Management Division, PCC
Villanueva gave the statement during a recent webinar organized by International Service for the Acquisition of Agri-biotech Applications Inc., Winrock International, and the United States Department of Agriculture B-Safe Project.

The challenges include transboundary animal diseases, or highly contagious or transmissible epidemic diseases, such as African swine fever (ASF) and avian flu; high costs of farm inputs, such as imported feed ingredients; lack of new breeding animals; and the travel restrictions brought by the Covid-19 pandemic.

ASF affects the country's pork supply and will continue without an effective vaccine.

Animal biotechnology

Livestock farmers have long been improving their herds, using enhanced animal husbandry practices and available modern technologies, such as artificial insemination, embryo transfer, and in-vitro fertilization. Through biotechnology, scientists and farmers can enhance livestock breeding and produce improved herds. In recent years, animal biotechnology advancements helped improve food, such as eggs, milk, and meat.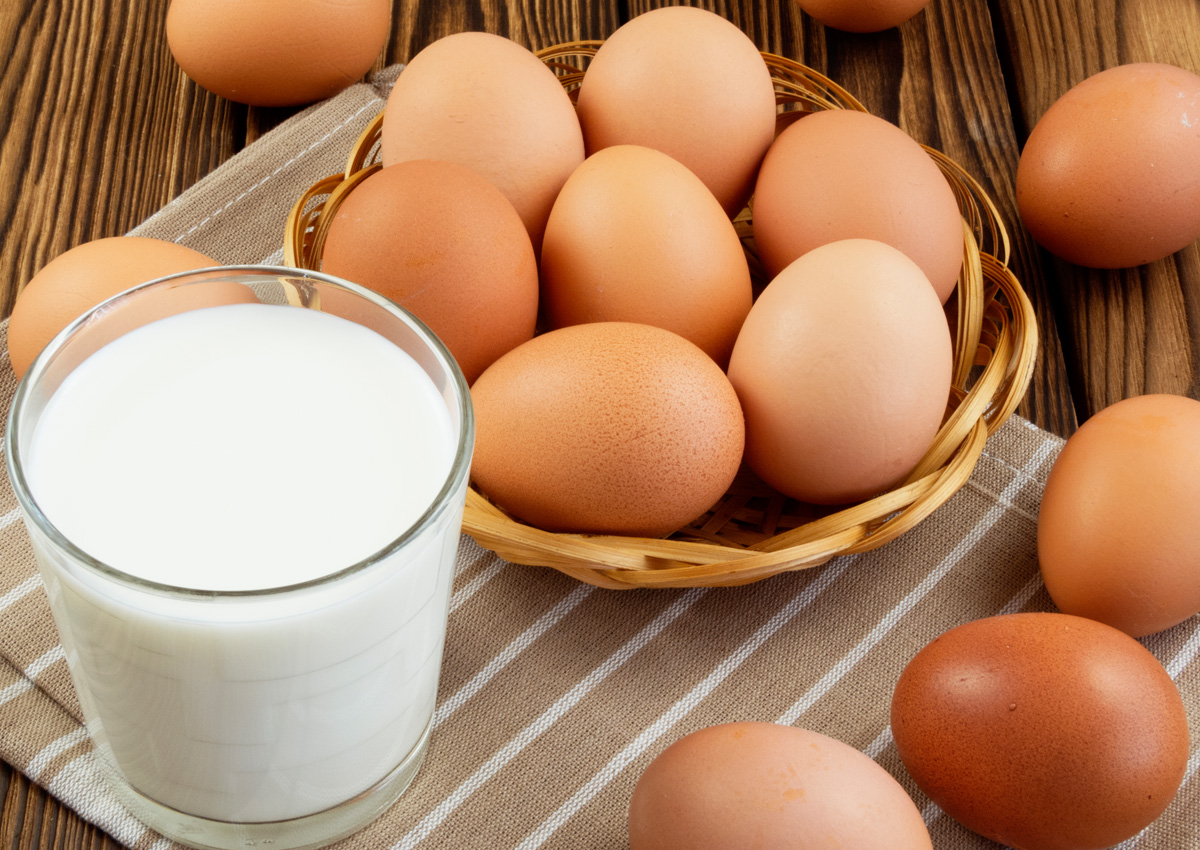 Villanueva cited several benefits of animal biotechnology in attaining food sufficiency and security. They included the response to climate change, disease-resilient or -resistant animals, increased income for livestock producers, doubled food production to meet demands, proper animal management, and rapid diagnosis and disease surveillance. Animal biotechnology includes livestock, poultry, fish, insects, companion animals, and laboratory animals. A genetically modified (GM) animal is one whose genetic material was altered by adding, changing, or removing specific DNA sequences.
Genetic modification in animals is done to introduce a new trait or change specific animal characteristics, such as disease resistance. GM animals are developed using two methods—transgenesis or cisgenesis. This involves the transfer of genes, and the deletion of genetic information.
Villanueva said that a transgenic animal is developed with the deliberate modification of its genome, the genetic makeup of an organism responsible for inherited traits or characteristics. Modern animal biotechnology has a wide range of applications not only in agriculture but also in medicine.
New breeding innovations push Philippines livestock R&D

Tools in improving animals and livestock continue to advance. One of these tools is gene editing, particularly CRISPR-Cas9. CRISPR, or Clustered Regularly Interspaced Short Palindromic Repeats, is a powerful gene-editing technique that works like a biological version of a word processing program's "find and replace" function.

It has been applied to important crops and is currently being used in human and animal health.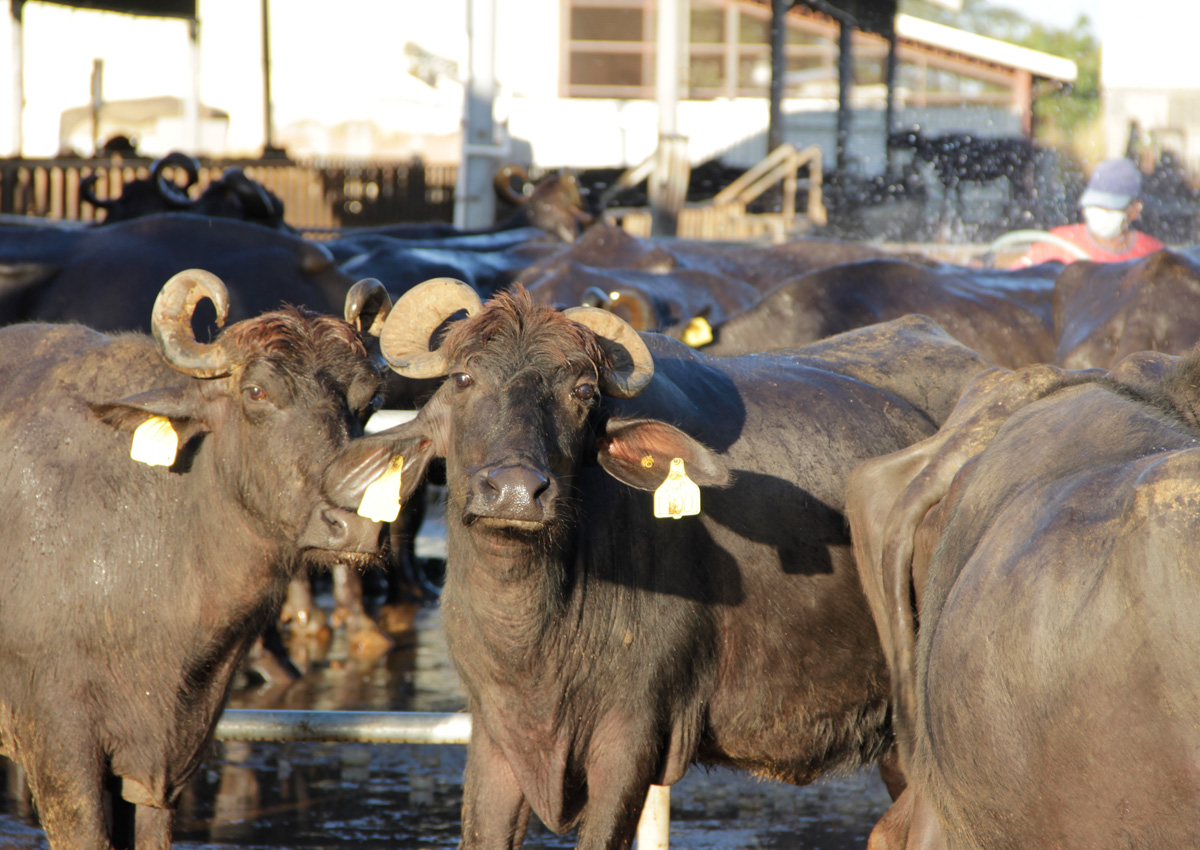 Image courtesy of Knowledge and Management Division, PCC
Villanueva then discussed how they adopted the somatic cell nuclear transfer technology to complement other existing reproductive tools for buffaloes at PCC. They are currently developing and optimizing a system for cloning through somatic cell nuclear transfer in water buffalo. Villanueva announced that buffalo clone embryos had been successfully produced in-vitro, outside the buffalo's body, or in a test tube.
He shared that the PCC is working to improve the genetic traits of Philippine carabaos to produce better sires. Through its Carabao Development Program, thousands of dairy farmers in the Philippines have benefited from technologies, such as artificial insemination and the use of riverine bulls for natural mating to produce quality crossbreds.

Other GM, gene-edited animals

Villanueva also shared different applications and uses of GM and gene-edited animals, including Oxitec's GM mosquitoes to prevent the proliferation of female mosquitoes and stop the spread of diseases such as malaria, dengue fever, chikungunya, and Zika.

Another is the genome-edited PRLR-SLICK cattle with short, slick-hair coat to better withstand hot weather; the African swine fever vaccine that will be on a field trial in the country; and the Roslin Institute's engineered porcine reproductive and respiratory syndrome-resistant pigs; and gene-edited bird flu resistant chicken.
Regulatory policy for GM animals
With guidelines for GM crops and products already in place, the Bureau of Animal Industry Biotechnology Team initiated the establishment of guidelines for GM animals and animal products.

Similar to the Joint Department Circular for plant and plant products, the proposed procedures for animals and animal products involve the five Departments of Science and Technology, Agriculture, Environment and Natural Resources, Health, and the Interior and Local Government.

The proposed guidelines apply to GM fisheries and other aquatic resources, domesticated animals, and biological products used for animal husbandry or veterinary purposes. They also apply to biological agents used for biocontrol derived from modern biotechnology and containing novel combinations of genetic materials.
The Circular does not cover gene-edited products that do not contain novel combinations of genetic materials.

Other insights, needs to improve the local livestock industry

While the Philippines still lacks a genetic program for animal biotechnology, the PCC's Livestock Biotechnology Center has a research program to create stocks to continue propagating water buffaloes. However, funds are needed to support and expand the program.

The Livestock Biotechnology Center has not yet fully adopted the use of modern biotechnology for research. Still, it is currently partnering with animal science research experts in the country to conduct capability-building activities for researchers through the support of the Department of Agriculture.

The training will allow their researchers to learn basic and advanced modern biotech applications in anticipation of the implementation of the country's animal biotechnology guidelines.

Thus, Villanueva urged a harmonious collaboration among key stakeholders, including government agencies, state universities and colleges, local government units, and the private sector, to support animal biotechnology research.
This article was first published in Business Mirror on February 19, 2023. Watch the webinar on demand at the ISAAA Inc. website.
Science Speaks is ISAAA Inc.'s official blog. Weekly blog articles, authored by ISAAA writers, partners, and invited contributors, aim to help share, disseminate, and promote scientific knowledge and its vital role in achieving global agricultural sustainability and development. Your support to Science Speaks will help us achieve this goal. You can help us by donating as little as $10.