ISAAA Offers Asian Short Course on Agri-biotech, Biosafety Regulation, and Communication
November 4, 2020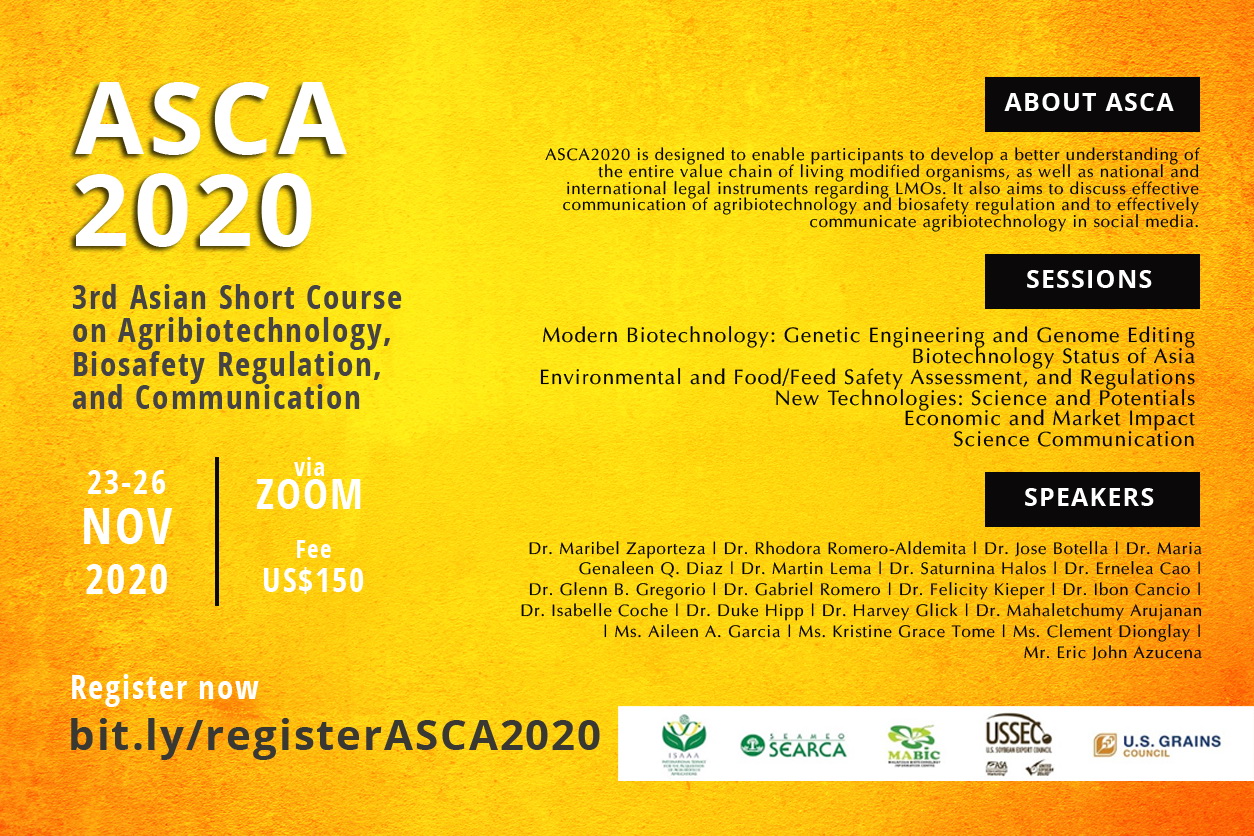 ISAAA invites you to the 3rd Asian Short Course on Agribiotechnology, Biosafety Regulation, and Communication (ASCA 2020) which will be hosted by ISAAA SEAsiaCenter via Zoom on November 23-26, 2020 at 2:00-5:00PM (GMT+8).
This short course is designed to:
enable participants to better understand the entire value chain related to research, development, commercialization, and trade of LMOs;
national and international legal instruments related to LMOs;
effective communication of agribiotechnology and biosafety regulation; and
communicating agribiotechnology to social media
Nineteen international experts from various fields of biotechnology, biosafety regulations, economics, and science communication will serve as resource speakers and facilitators. The participant fee of US$150 (plus transfer fee) covers access to the workshop and training kit. Register now.
Science Speaks is ISAAA Inc.'s official blog. Weekly blog articles, authored by ISAAA writers, partners, and invited contributors, aim to help share, disseminate, and promote scientific knowledge and its vital role in achieving global agricultural sustainability and development. Your support to Science Speaks will help us achieve this goal. You can help us by donating as little as $10.