News
Global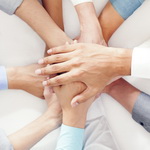 Cornell University launched a new initiative aimed at intensifying the voice of science in the agri-biotechnology dialogue. The initiative is called Cornell Alliance for Science. According to Sarah Evanga, Director of the Alliance, the initiative is a "radical collaboration" of global significance because the challenges faced by the global society are too large to be handled by disconnected individuals and institutions. Thus, a radical strategy of forming a radical collaboration should be focused on facing the hunger and not on GMO politics.
The project activities include development of multimedia resources for decision makers and consumers and conduct of training programs on communicating agri-biotechnology. The project team will also engage with potential partners and foster more constructive policies about biotechnology as a useful tool to address major challenges in agriculture.
The Alliance received a grant from Bill and Melinda Gates Foundation to conduct conferences, short courses, and semester-long certificate programs in biotechnology leadership, among other activities.
Read more at http://www.news.cornell.edu/stories/2014/08/new-cornell-alliance-science-gets-56-million-grant and http://allianceforscience.cornell.edu/blog/call-radical-collaboration.
Africa
Swaziland Minister of Tourism and Environmental Affairs, Jabulani Mabuza, challenged local farmers to grow biotech crops to increase their yield and income. He said this during his speech in the launch of ISAAA Brief 46 (Global Status of Commercialized Biotech/GM Crops: 2013) in Mbabane, Swaziland on August 27, 2014. Mabuza added that 27 countries are planting biotech crops globally but only 3 countries in Africa are using this technology. Thus, he encourages Swazis to learn more about biotech crops and apply the technology when commercialized in their country.
The Swaziland Cotton Board has already filed an application for field trials with the Swaziland Environment Authority (SEA). "At the moment, there has not been much activity when it comes to biotech crops in the country, but I am aware that the National Biosaftey Advisory Committee (NBAC) has been reviewing an application from the Swaziland Cotton Board to conduct confined field trials and the committee is on the verge of finalizing the review and assessment of sites where the trials will be conducted. Hopefully, the SEA will be getting advise from the committee soon," said Mabuza.
Read the original article at http://www.observer.org.sz/news/pick-of-the-day/65495-minister-encourages-farmers-to-grow-gmo-crops.html.
Americas
Plants respond to water loss by boosting calcium levels in their cells. The calcium surge then triggers coping mechanisms to help the plant rebalance its water budget, but the molecular machinery that plants use to send this signal has remained unknown.
Zhen Ming Pei and Duke University colleagues Fang Yuan and James Siedow identified OSCA1, the gene that could help develop drought resistant crops. OSCA1 encodes a protein in the cell membrane of plant leaves and roots which acts as a channel that allows calcium surge into the cell during drought. The research team found that when they grew normal plants side by side with plants with defective versions of the gene in the same pot and exposed them to drought stress, the mutant plants experienced more wilting.
For more details about this new finding, read the news release available at: http://today.duke.edu/2014/08/droughttolerance.
Asia and the Pacific
India's Agriculture Minister Radha Mohan Singh emphasized that biotechnology can help replace traditional methods of agriculture to boost quality and production. Stating that there is a need to bring second Green Revolution particularly in eastern states, Mr. Singh said: "As such, agricultural biotechnology will play a significant role in increasing quality production in these states."
Laying the foundation stone of Indian Institute of Agricultural Bio-Technology in Jharkhand on August 25, 2014, the minister pitched for biotech crops for achieving a second green revolution in the country. The agriculture minister mentioned that due to climatic changes and fluctuations in temperature, agriculture has been adversely affected in the past. This has led not only to reduction in production but has also affected the quality of crops. Highlighting the benefits of biotechnology, Singh said crops can be made climate resilient, and drop in production can be addressed with use of biotech crops. In the backdrop of limited natural resources and growing population, there is an urgent need to change the traditional methods of agriculture, he added.
The mission of the institute will be to strengthen ongoing research work, fundamental research in the field of biotechnology, as well as building capacity for human resources.
For more details visit http://pib.nic.in/newsite/PrintRelease.aspx?relid=109053
[ Send to a Friend | Rate this Article ]
---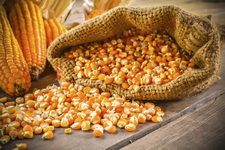 Vietnam's Ministry of Agriculture and Rural Development (MARD) has granted licenses to four genetically modified (GM) corn varieties to be used for both human consumption and animal feed.
This process started four years ago when Vietnam announced it would start field trials of these four varieties of GM corn. The varieties have gone through extensive testing and evaluation since then, as well as being approved by Vietnam's Council of Food Safety for Genetically Modified Food and Animal Feed.
The four GM corn varieties, includes Bt 11 and MIR162 developed by Syngenta Vietnam Co., Ltd as well as MON 89034 and NK603 by Monsanto's Dekalb Vietnam Co., Ltd. The licensing agencies say they have determined to their satisfaction that the products have no harmful health effects. Licensing is considered a first step in the creation of a legal framework regarding GM foods, and the Vietnamese government is in the process of speeding up the application of such technologies in agriculture. This is in line with the plan for sustainable agriculture through 2020.
For more details, read: http://www.geneticliteracyproject.org/2014/08/19/first-four-gm-corn-varieties-approved-in-vietnam/ and http://grains.org/news/20140828/vietnam-grants-licenses-four-genetically-modified-corn-varieties.
Europe
Food Safety Authority of Ireland (FSAI) Chief Executive, Alan Reilly, said that it is time to put aside irrational and non-science based fears of new technologies in the interest of consumers everywhere. He mentioned this in his article in the FSAI newsletter titled Genetic Modification - Are the Food Safety Concerns Still Justified?
He said that GM food remains to be one of the most controversial aspects of European food law. This is despite the conduct of more than 130 research projects on biotech, covering a period of more than 25 years, and involving more than 500 independent research groups which all concluded that genetic modification is not riskier than conventional plant breeding technologies.
"If Europe is to remain at the forefront of research and innovation in the agri-food arena, policies need to be developed now to guide the exploitation of this new genetic modification technology," he added.
Read the rest of his article at http://www.fsai.ie/uploadedFiles/News_Centre/Newsletters/Newsletters_Listing/FSAI_News_v16i4.pdf.
Research
Brassinosteroid hormones regulate many aspects of plant growth and development with the membrane receptor BRI1 as the central player in the signaling cascade. A team of researchers led by Shahin S. Ali of the University College of Dublin in Ireland are studying the semi-dwarf "uzu" barley, which carries a mutation in BRI1 known for its positive contribution to yield and lodging resistance.
The "uzu" barley exhibited enhanced resistance to a wide range of pathogens due to a combination of pre-formed and inducible defense responses. Gene expression studies revealed that the uzu barley has a repressed brassinosteroid signaling. Reduction of BRI1 RNA levels compromised uzu's disease resistance.
These suggest that the pathogen resistance of "uzu" may be due to the possible role of BRI1 on a plant defense pathway or the indirect effect of repressed brassinosteroid signaling.
For more information, feel free to visit: http://www.biomedcentral.com/content/pdf/s12870-014-0227-1.pdf.
[ Send to a Friend | Rate this Article ]
---
Gray leaf spot (GLS) caused by some Cercospora species is a devastating maize disease. The cultivation of GLS-resistant hybrids is the most efficient way to control this disease. However, GLS resistance is a quantitatively inherited trait. Researchers led by Mingliang Xu of China Agricultural University now aim to map and characterize the quantitative trait loci (QTLs) for GLS resistance.
A major GLS resistance QTL, qRgls2, was previously detected in the centromere of chromosome 5. By using advanced backcross populations from the cross of the resistant and a susceptible line, a recombinant-derived progeny testing was done to fine map qRgls2. The region of qRgls2 was narrowed further, flanked by markers G346 and DD11.
The qRgls2 gene showed additive effects and significantly increased the resistance across multiple generations. A total of 15 genes were predicted in the mapped region. It is assumed that qRgls2 could be widely used to improve maize resistance to GLS.
To learn more on this particular study, visit: http://www.biomedcentral.com/content/pdf/s12870-014-0230-6.pdf
[ Send to a Friend | Rate this Article ]
---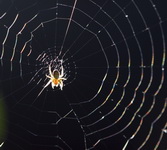 Spiders produce peptide ω-Hexatoxin-Hv1a (Hvt), a venom toxin with proven insecticidal properties against arthropods belonging to orders Lepidoptera, Diptera, and Orthroptera. The gene coding for Hvt has been transferred into cotton and tobacco to develop plants with resistance to lepidopteran pests. Researchers from National Institute for Biotechnology and Genetic Engineering (NIBGE), Pakistan and partners assessed the expression of the ω-HXTX-Hv1a gene in transgenic plants, and the toxicity of plant-expressed and purified Hvt on target lepidopteran insects and on several non-target species. Insect resistant cotton (Bollgard II) plants were included in the study as comparators.
Results showed that larval mortality was 100% on Hvt-transgenic tobacco plants but not on Hvt-transgenic cotton which can be due to significantly lower Hvt expression level in the transgenic cotton. Studies on non-target organisms were conducted with larvae of the predators common green lacewing (Chrysoperla carnea) and seven-spot ladybird (Coccinella septempunctata), adults of the aphid parasitoid (Aphidius colemani), and adult workers of the honey bee (Apis mellifera). Even at greater concentrations (40 μg/ml) Hvt did not adversely affect the four non-target species. Purified Cry2Ab2 from Bollgard II plants at 10 μg/ml also did not adversely affect any of the non-target species.
Based on the results, Hvt might be useful for developing insecticidal plant varieties to control lepidopteran pests.
Read the abstract at http://onlinelibrary.wiley.com/doi/10.1111/jen.12156/abstract;jsessionid=79FBBA74EE54EF4B91645971516962CE.f02t01
Beyond Crop Biotech
Researchers from Uppsala University present the first global analysis of genome variation in honeybees. The research findings show the high level of genetic diversity in honeybees, and traced the origins of honeybees back to Asia instead of Africa, as previously believed. The research, published in the journal Genetics, examined the DNA of 140 honeybees from populations in the US, Brazil, Europe, Africa, and the Middle East.
Matthew Webster, researcher at the department of Medical Biochemistry and Microbiology at Uppsala University said "We have identified high levels of genetic diversity in honeybees. In contrast to other domestic species, management of honeybees seems to have increased levels of genetic variation by mixing bees from different parts of the world."
The research findings also indicated that global colony losses is not caused by high levels of inbreeding, but that climate change has strongly impacted honeybee populations historically.
For more information, read the news release at: http://www.uu.se/en/media/news/article/?id=3605&area=2,5,10,16&typ=artikel&na=&lang=en.
[ Send to a Friend | Rate this Article ]
---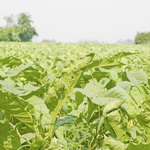 Ebola virus causing hemorrhagic fever is fast spreading in some areas of Africa since December 2013 leading to over 1,000 deaths. Thus, scientists are speeding up the development of drugs and vaccines that could end the outbreak.
One of the popular drugs under experimental testing is known as ZMapp developed by Mapp Biopharmaceutical in San Diego, California. In a research article published at the Proceedings of the National Academy of Sciences, the research team describes a proof-of-concept for using a mixture of antibodies to prevent lethal disease in monkeys. When administered one hour after infection, all animals survived. Two-thirds of the animals were protected even when the treatment, known as MB-003, was administered 48 hours after infection.
Kentucky BioProcessing improved the antibody efficacy using tobacco plants. The tobacco plants are "infected" with the protein known to battle Ebola and reproduce it like a photocopier. This new development process significantly decreases the amount of time required for production, increases the quantity of antibody produced, and reduces the cost of manufacturing.
ZMapp is not yet approved for use but drug approval testing protocols are expected to be implemented this year.
Read more at http://www.mappbio.com/ebola.html, http://goo.gl/fXwBoQ, and http://www.kentucky.com/2014/08/04/3365612_drug-given-to-american-ebola-victims.html?sp=/99/322/&rh=1.
Announcements
What: World Congress on Root and Tuber Crops/3rd Scientific Conference of the Global Cassava Partnership for the 21st Century/17th Symposium of the International Society for Tropical Root Crops
When: October 5-10, 2015
Where: Nanning, Guangxi, China
For more details, visit http://www.congressrtc-nanning.cn/.
[ Send to a Friend | Rate this Article ]
---
What: 11th Training Course on Next Generation Sequencing Technologies for Crop Improvement
Where: International Crops Research Institute for the Semi-Arid Tropics (ICRISAT), Patancheru, Hyderabad, India
When: November 17-28, 2014
The course is part of the Critical Focus Area-Molecular Breeding of ICRISAT and CGIAR Research Program on Grain Legumes and CGIAR Research Program on Dryland Cereals. For further details, contact: Rajeev Varshney, Director, Center of Excellence in Genomics (CEG) at r.k.varshney@cgiar.org; or Anu Chitikineni, Manager, CEG a.chitikineni@cgiar.org.
From The BICs
A seminar on socio-economic considerations of agricultural biotechnology was held at Bogor Agricultural University (IPB) on August 27, 2014. This event brought together 60 participants from universities, industries, and tri-media to raise awareness on the socio economic consideration of biotechnology in Indonesia based on the Cartagena Protocol on Biodiversity.
Among the featured speaker was Prof. Dr. Bustanul Arifin of Intercafe IPB, who discussed the role of biotechnology in Indonesia's agricultural development. He also emphasized the need to develop new innovation system and support technological change to improve the productivity and efficiency in agriculture. Dr. Leonardo Gonzales, chairman of STRIVE Foundation, Philippines, highlighted the socio-economic considerations under the Cartagena Protocol and the socio-economic benefit of genetically modified crops.
Other speakers include Dr. Arief Daryanto represented by Dr. Harianto, Special Advisor to the President for Food and Energy and Prof. Dr. Agus Pakpahan of the Ministry of Agriculture. In closing remarks, Dr. Bayu Krisnamurthi, the Vice Minister of Trade said that biotechnology application is a must in Indonesia due to the country's needs for food and to reduce the importation of food products. The event was conducted in collaboration with Agricultural Economic Association of Indonesia (Perhepi), International Society for Southeast Asian Agricultural Sciences (ISSAAS), Management and Business School of IPB, Monsanto Indonesia, and the International Service for the Acquisition of Agri-biotech Applications (ISAAA).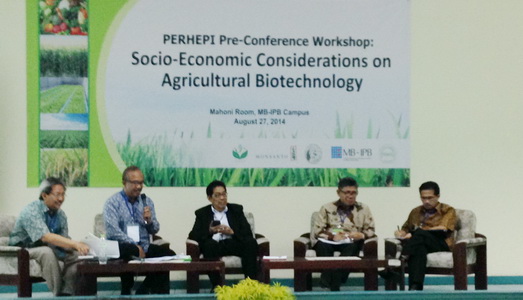 For details, contact Dewi Suryani of Indonesia BIC at catleyavanda@gmail.com.
---
A roundtable discussion (RTD) that centered on "Seed Technology to Support Food Self-Sufficiency" was convened for media practitioners in Hotel Mulia, Jakarta on August 14, 2014. The event was conducted as a tribute to the 69th anniversary of the Republic of Indonesia from the Biotechnology Community.
The RTD was facilitated by Dr. Erna Maria Lokollo of The Indonesian Centre for Agricultural Socio Economic and Policy Studies of Indonesian Agency for Agricultural Research and Development, Ministry of Agriculture and featured Prof. Dr. Agus Pakpahan of Ministry of Agriculture, Dr. Arief Daryanto of Management and Business School of Bogor Agricultural University (IPB), Ms. Nurmalasari of PT Perkebunan Nusantara XI and Mr. Winarno Tohir of National Outstanding Farmers and Fishermen Association (NOFA).
The discussion was focused on enhancing awareness and understanding of the media on the science of agri-biotechnology and its contributions to agricultural development, food security, and environmental sustainability in a changing climate. The event was also conducted to enhance media capacities in communicating crop biotechnology, as well as promote science-based, responsible, and accurate reporting on biotechnology among media practitioners in Indonesia. Some 44 tri-media practitioners, government officials, universities and industries participated
The event was organized by IndoBIC, Croplife Indonesia, Indonesia Consortium of Agricultural Biotechnology (ICAB), National Outstanding Farmers and Fishermen Association (NOFA), Indonesian Society for Agribusiness and Agroindustry (ISAA), and Indonesia Seed Association (ISA) supported by SEAMEO BIOTROP and the International Service for the Acquisition of Agri-biotech Applications (ISAAA).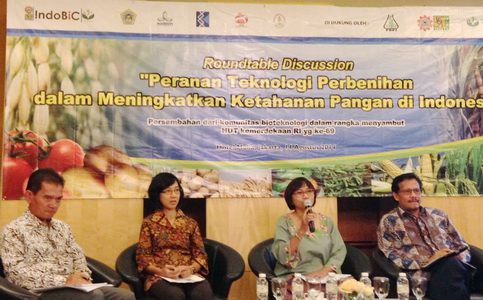 For details, contact Dewi Suryani of Indonesia BIC at catleyavanda@gmail.com.