News
Global
Asia Pacific is projected to have the fastest growth in GM seeds market in the coming years. This is according to the analysis report released by Coherent Market Insights of the Genetically Modified Seeds Market, By Crop Type, and By Trait-Global Industry Insights,Trends, Outlook, and Opportunity Analysis, 2018-2026.
According to the report, which quotes GM crop adoption data from ISAAA, North America dominated the genetically modified seeds market in 2016, owing to high adoption of genetically modified or biotech crops in the region. It was highlighted that the support of the government of Canada in the promotion of GM seeds is one of the major factors fueling the growth of the market in the country. Furthermore, Asia Pacific is projected to exhibit the fastest growth over the forecast period. Strong growth has been noted in emerging countries in the region, particularly in India and China. The adoption of GM seeds has been linked to different advantages like cost savings on the use of insecticides and enhanced crop yields. These factors contributed to the rising demand of GM seeds in Asia Pacific.
Read more from Coherent Market Insights.
[ Send to a Friend | Rate this Article ]
---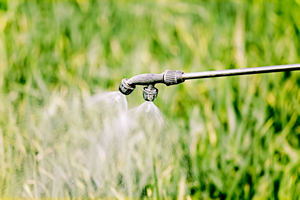 A new study reports that farmers in seven countries in Asia are facing higher weed control costs, less effective weed control, more difficult access to fields and lower yields, if they could no longer use glyphosate. The study estimates that annual weed control costs would increase across the seven countries by between US$1.4 billion and US$1.9 billion, with average increases in cost ranging from US$22/ha to US$30/ha.
The study results are summarized in a peer-reviewed paper by Graham Brookes of PG Economics Ltd., and examined the current use of glyphosate, the reasons for its use, and the changes that farmers would make to their weed control programs if they cannot use glyphosate anymore. Seven countries included in the study are Australia, China, India, Philippines, Indonesia, Vietnam, and Thailand, where glyphosate use in agriculture is significant, countries that may be considering use restrictions for glyphosate and countries where farmers are planting glyphosate tolerant biotech crops.
The economic and environmental benefits of planting glyphosate tolerant biotech corn and cotton in Australia, Philippines, and Vietnam will also be lost. Without glyphosate, farmers will be less able to realize the environmental benefits of no and reduced tillage such as a lower levels of carbon emissions, less soil erosion, and greater soil moisture content.
For more details, read the news release from PG Economics.
Africa
After over a decade of discussions, a bill on the use genetically modified organisms in Uganda could be enacted as a law even without the president's nod.
Late last year, the Parliament passed the biosafety bill for President Yoweri Museveni's signature. However, the president did not pass it into a law and requested for revisions in the bill. The Parliament has submitted the revised bill that addressed the concerns raised by the president. Over a month has passed since that submission and the president neither signed the bill within the period mandated by law nor provided written reasons for failing to do so.
According to the Ugandan constitution, when the president fails to sign or return a bill to the Parliament within the prescribed 30 days, "the President shall be taken to have assented to the bill and at the expiration of that period, the Speaker shall cause a copy of the bill to be laid before Parliament and the bill shall become law without the assent of the President."
The Speaker is now expected to move to lay on the table for decision.
Read more from the Genetic Literacy Project.
Americas
Researchers from the University of Illinois have identified the genes and metabolic pathways which are responsible for safener efficacy in grain sorghum. Safeners, serendipitously discovered in late 1940's are chemicals that selectively protect certain crops from damage.


The researchers' first step in understanding how safeners work is to look into what happens inside the cells of cereal crops when exposed to safeners. In previous trials with grain sorghum, the team noticed a massive increase in glutathione S-transferases (GSTs), enzymes that quickly detoxify herbicides and other foreign chemicals before they can cause damage.


The team used genome-wide association study. They grew 761 grain sorghum inbred lines in a greenhouse and compared plants treated with safener only, herbicide only, or both safener and herbicide. They found specific genes and gene regions that were switched on in the safener-treated plants, and they were genes that coded for two GSTs. Sorghum is also known to produce allelochemicals, including dhurrin, a chemical with a cyanide group. The research group also found that some genes involved in dhurrin synthesis and metabolism were triggered in response to safeners too.


For more details, read the news release from Illinois ACES.
[ Send to a Friend | Rate this Article ]
---
Over a third of the U.S. Senate led by Sen. Pat Roberts, Chairman of the U.S. Senate Committee on Agriculture, Nutrition and Forestry, expressed their concern over delays in China's approval process for agri-biotech products in a letter addressed to President Donald Trump. Despite previous agreements, China has failed to make the necessary revisions to their regulatory system that would provide a stable trade environment for U.S. producers, technology providers, and exporters.
In light of ongoing trade negotiations with China, the senators also urged President Trump to capitalize on his forthcoming meeting with President Xi to resolve crucial trade issues and reach an agreement for a "timely, transparent, and science-based system for the approvals of agriculture biotechnology products."
Read the full letter from the U.S. Senate Committee on Agriculture, Nutrition, and Forestry.
[ Send to a Friend | Rate this Article ]
---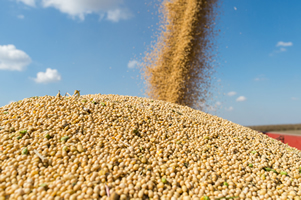 The government of Bolivia has granted the approval to use biotechnology to produce soy solely for biodiesel on 18 March 2019. The announcement was made during the meeting of President Evo Morales with private entrepreneurs in Santa Cruz. Also present were Vice President Alvaro Garcia Linera and Minister Luis Alberto Sanchez of the Ministry of Hydrocarbons. The government's decision was based on its commitment to biofuels, which also prompted Bolivia to mass produce bioethanol to replace the importation of gasoline and diesel fuel additives in September 2018.
According to Minister Sanchez, biotechnology will be used in soy production exclusively for the preparation of the new biodiesel green fuel. This initiative is estimated to cost over US$2 million in investments, and is predicted to increase Bolivia's soy agricultural production by 250,000 hectares. He also said that work will be done in Bolivia's regulatory framework in the coming weeks, to regulate the activity through a supreme decree.
Read the official news release for more details.
Asia and the Pacific
A global research team led by the University of Sheffield in the United Kingdom with support from La Trobe University in Australia has identified for the first time the specific locations (loci) within a plant's chromosomes that confer disease resistance to their offspring through DNA methylation in response to pathogen attack.


The researchers identified four DNA loci that control disease resistance against the plant pathogen downy mildew. La Trobe University research fellow Dr. Ritushree Jain said that plants which are repetitively attacked by pathogens develop a 'memory' (known as priming in plants) of the encounter, enabling them to fight efficiently in future attacks. This transfer of memory to their next generation via seeds is done through DNA methylation, according to Dr. Jain. He added that the process is an epigenetic phenomenon, and there are no changes in the DNA sequence.


For more details, read the news release from La Trobe University.
Europe
The Panel for the Future of Science and Technology of the European Parliament has published a report, Farming without plant protection products. The report presents the current role of plant protection products (PPPs) in securing global food production, preserving biodiversity, and supporting farmer's income in the EU.


The report's section on Novel technologies and their impact on pesticide use discusses agricultural technologies, including biotechnology, crop protection products, and the new genome editing tool CRISPR. However, genetically modified and genome-edited crops must comply with the strict conditions of the EU GMO legislation. The authors said, "In our opinion, Europe is missing out a great opportunity to implement these technologies to reduce PPP use."


For more details, read or download the complete analysis in the Think Tank pages of the European Parliament.
Research
Root knot nematode is one of the serious problems in growing solanceous crops including tomato. Thus, scientists from the University of Agricultural Sciences in India explored to develope tomato's resistance against root knot nematode through genetic engineering.
Lectin genes from a perennial herb (Remusatia vivipara) and soil-borne fungus (Sclerotium rolfsii) were introduced into tomato using Agrobacterium tumefaciens transformation. Polymerase chain reaction showed that 101 rvl1 and srl1-transformed plants exhibiting kanamycin resistance carry transgenes with 4.59% transformation efficiency. Mendelian segregation of the introduced genes was observed in the first generation of progenies. Three promising events of rvl1 and srl1 were selected and grown then exposed to root knot nematode. High levels of resistance were observed in the transgenic plants in comparison with the non-transformed control.
These results indicate that the technology can be used for variety development of root knot nematode resistant tomatoes.

Read the research article in Transgenic Research.
[ Send to a Friend | Rate this Article ]
---
Phytophthora root and stem rot caused by Phytophthora sojae is one of the destructive pests of soybean worldwide. Scientists from Northeast Agricultural University in China investigated the molecular mechanism of soybean's enzyme 4-coumarate: CoA ligase (4CL) in response to P. sojae.
The researchers isolated the full length expressed sequenced tag and designated as GmPI4L (P.sojae-inducible 4CL gene) which is a novel member of the soybean 4CL gene family. When GmPI4L was overexpressed in soybean, resistance to P. sojae was observed. More analyses showed that the contents of daidzein, genistein, and the relative content of glyceollins are significantly increased in overexpressed GmPI4L gene in soybeans.
The findings suggest that GmPI4L has a significant role in response to P. sojae infection, probably through the building up of glyceollins, daidzein, and genistein in soybean.
Read more findings in Functional Plant Biology.
New Breeding Technologies
Art can be an effective way to facilitate conversations and explore concepts that can elevate our understanding of scientific advances. With this notion, Innovative Genomics Institute (IGI) and Stochastic Labs launched a unique and first of its kind artist residency program on CRISPR. Dubbed as CRISPR (un)commons Artist Residency, the program is set to gather the best creative minds for conversations on the future technology, science, entrepreneurship, and the arts. The goal of the program is to foster creative new perspectives, introduce CRISPR to broader audiences, and catalyze deeper engagement with the technology's fascinating implications.
Five artists namely Andy Cavatorta, Alison Irvine, Kate Nichols, Sheng-Ying Pao, and Dorothy R. Santos have been invited to engage with the technology and make creative works on CRISPR.
Read the media release from IGI.
[ Send to a Friend | Rate this Article ]
---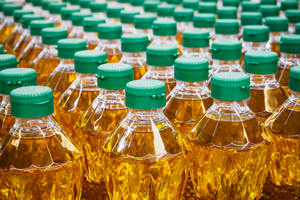 Premium quality high-oleic soybean oil developed through gene editing is now available in the US market. The soybean oil known as CalynoTM was developed by experts from Calyxt, Inc. This is the first gene-edited food released for consumers in the US.
Calyxt scientists turned off two genes involved in fatty-acid synthesis. Unlike traditional GMOs, this particular soybean had genes turned off instead of having another organism's gene inserted to it. This resulted to the Calyno oil being 80% higher in oleic acid, 20% less in saturated fatty acids, has 0 grams trans fat per serving, has three times the fry-life and has a longer shelf-life compared to the current soybean oil being sold in the market. Although the same process can be achieved through conventional crossbreeding, gene editing allows scientists to produce the crop with the desired trait more precisely and in less time.
The successful introduction of the new soybean oil into the U.S. food industry may signify that food manufacturers and consumers are now welcoming scientific innovation, particularly gene-editing, to have access to healthier foods.
See the press release for more details.
[ Send to a Friend | Rate this Article ]
---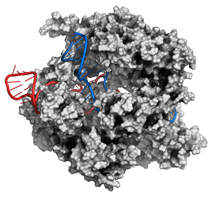 Nonexpressor of pathogenesis-related gene 1 (NPR1) has been known as one of the master regulators in the plant defense response to pathogens. However, its role in plant's response to abiotic stress still needs more exploration. Thus, scientists from China Agricultural University in Beijing, investigated the role of NPR1 in response to biotic and abiotic stresses in tomato, which is the fourth most economical crop globally.
The researchers isolated the SlNPR1 from tomato and generated slnpr1 mutants using the CRISPR-Cas9 system. Analysis results indicated that SlNPR1 could be involved in tomato plant's response to drought stress. SlNPR1 was found to be expressed in all plant tissues, and it was strongly induced by drought stress. Thus, the researchers dug deeper to reveal the function of SlNPR1 in tomato plant drought tolerance.
The findings revealed that slnpr1 mutants exhibited reduced drought tolerance with increased stomatal aperture, higher electrolytic leakage, malondialdehyde (MDA) and hydrogen peroxide (H2O2) levels, and lower activity levels of antioxidantenzymes, compared to wild type plants.
Based on the results, the researchers concluded that SlNPR1 could be involved in regulating drought response in tomato.
Read the research article in BMC Plant Biology
.
Announcements
What: World Summit on Biotechnology and CRISPR Advances
When: June 24-25, 2019
Where: Singapore, Singapore
To register, visit the conference website.
Document Reminders
The U.S. Department of Agriculture's Animal and Plant Health Inspection Service (APHIS) launched a new "Pests and Diseases" webpage that lists all pest and disease programs managed by APHIS as part of its mission to protect American agriculture and natural resources.
Users of the new webpage can search by type (plant, animal), keyword (avian, fruit fly, cotton), or by the specific pest or disease (coconut rhinoceros beetle, brucellosis). The page also lists the pests and diseases alphabetically and includes a corresponding image. APHIS created the webpage to make it easier for its customers to find critical information on pests and diseases of concern. With this tool, the public will have the information they need to report pests and diseases.
The webpage is available at the APHIS homepage.