USDA to Re-engage Stakeholders on Revisions to Biotech Regulation
November 8, 2017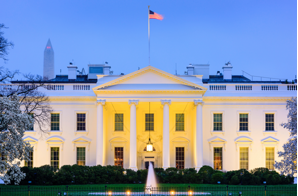 The U.S. Department of Agriculture's (USDA) Animal and Plant Health Inspection Service (APHIS) has announced it is withdrawing a proposed rule to revise the Agency's biotechnology regulations and that it will re-engage with stakeholders to determine the most effective, science-based approach for regulating the products of modern biotechnology while protecting plant health.
Agriculture Secretary Sonny Perdue said, "It's critical that our regulatory requirements foster public confidence and empower American agriculture while also providing industry with an efficient and transparent review process that doesn't restrict innovation." He added that to ensure balance, they will take a fresh look, explore policy alternatives, and continue the dialogue with all interested stakeholders, both domestic and international.
For more details, read the USDA media release.
See more articles:

News from Around the World

Research Highlights

Plant Breeding Innovations

Beyond Crop Biotech

Announcements

Subscribe to CBU: