U.S. House of Representatives Passes GM Food Labeling Bill
July 20, 2016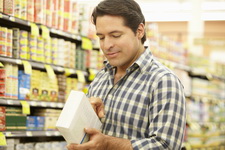 American farmers, producers, and other agri-business stakeholders welcomed the passage of the National Bioengineered Food Disclosure Standard by the House of Representatives. The legislation is expected to provide a transparent and uniform national food labeling standard. The bill now goes to President Barack Obama to be signed and passed into a law.
"Genetic engineering is one of a wide array of safe and important tools plant breeders use to address global challenges. Thanks to this bill, products produced through this method will not be unfairly stigmatized with mandatory on-pack labels," said Andy LaVigne, president and CEO of the American Seed Trade Association.
"Today, our representatives in the House built upon last week's work in the Senate, taking another important step toward bringing consistency to the marketplace," said Chip Bowling, a farmer from Maryland and president of the National Corn Growers Association (NCGA). "This achievement was made possible as members of the food and agricultural value chain came together as never before to advance a solution that works for farmers, food companies and, most importantly, consumers... Now that both houses of Congress have come together to address this important issue, we ask that the President take the final step by signing this legislation into law," he added.
For more details, read the news stories from NGCA and Seed World.
The Crop Biotech Update is a weekly newsletter of ISAAA, a non-for-profit organization. The CBU is distributed for free to over 23,000 subscribers worldwide to inform them about the key developments in biosciences, especially in agricultural biotechnology. Your support will help us in our mission to feed the world with knowledge. You can help by donating as little as $10.