Kenyan Senator Urges Adoption of GM Crops in the Country
July 20, 2016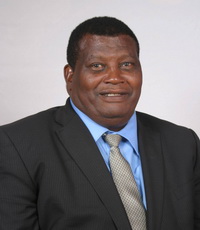 Senate Education Committee Chairman, Honorable Daniel Karaba, has urged Kenya to take up biotechnology to boost food security. Speaking at a biotech communication and sensitization training for journalists and extension officers held on July 7-8, 2016 at Mountain Breeze Hotel in Embu County, Eastern Kenya, Hon. Karaba said that countries that had embraced biotech crops are more food secure and have a thriving economy. He dismissed reports that attribute cancer to
GM foods
.
"We should not talk about cancer as being a result of biotechnology. This is a retrogressive propaganda that will not help us. We can't think that we will be dynamic unless we act now. Biotechnology will help Kenya employ more people in agriculture and manufacturing areas," said Hon. Karaba.
He called on local leaders who have participated in study tours in
biotech
growing countries to share the knowledge gained with decision makers in order to encourage acceptance of the crops in the country. He promised to support and advocate biotech crops to decision makers.
"The Senate will soon hold discussions with the Health and Agriculture Cabinet secretaries in a bid to see how the country can reap the benefits of biotechnology and demystify myths confronting it," said Hon. Karaba.
The workshop was organized by African Agricultural Technology Foundation under the Water Efficient Maize for Africa (WEMA) project.
ISAAA shares, disseminates, and promotes science-based information to help in achieving global agricultural sustainability and development. During this time of COVID-19 pandemic, we monitor research on treatments, vaccines and keep track of the pandemic's effect on food security and agriculture. We help the public make informed decisions and actions to mitigate and recover from the impact of COVID-19. At this crucial time, we need your help. Please support our efforts today from as little as $10