Government Commissioned Study Did Not Find Glyphosate in Breast Milk
February 17, 2016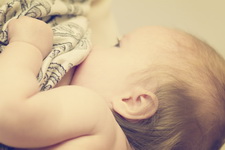 A study commissioned by Germany's Federal Institute for Risk Assessment (BfR) confirms that no residues of the herbicide glyphosate are detectable in human breast milk. The BfR commissioned renowned research laboratories in Europe to develop two independent analytical methods with high sensitivity to test 114 breast milk samples from Lower Saxony and Bavaria.
"The result shows how important professionally conducted scientific studies are to ensure that consumers are not unnecessarily confused in the emotional debate on pesticide residues", said BfR President Dr. Andreas Hensel.
The BfR commissioned the studies as a response to the June 2015 report that found glyphosate in 16 breast milk samples. The BfR has now confirmed its opinion that no relevant transfer of glyphosate to breast milk occurs. These findings have also been incorporated in the EFSA conclusions, which now form the scientific basis for the process for the renewal of the approval for glyphosate at European level.
For more, read the news release at the BfR website.