Scientists Explain Why People are Drawn to Oppose GMOs
April 29, 2015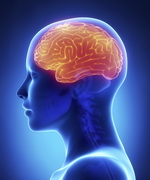 Why does opposition to biotechnology continue to spread? This was answered by Belgian philosophers and plant biotechnologists from Ghent University using cognitive science in their paper published in Trends in Plant Science.
According to the authors, the human brain is highly susceptible to negative representations, especially those that appeal to emotions, which are used by biotech critics in their campaigns. People use intuitive reasoning in their perception about GMOs, which are based on folk biology, teleological and intentional intuitions and disgust. Thus, people refuse to adopt sustainable solutions on the issue.
Read the highlights of the report in Trends in Plant Science.
The Crop Biotech Update is a weekly newsletter of ISAAA, a non-for-profit organization. The CBU is distributed for free to over 23,000 subscribers worldwide to inform them about the key developments in biosciences, especially in agricultural biotechnology. Your support will help us in our mission to feed the world with knowledge. You can help by donating as little as $10.
See more articles:

News from Around the World

Research Highlights

Beyond Crop Biotech

From the BICs


Subscribe to CBU: