"I am an ally of scientists and I support biotechnology. We do not need to implore people to embrace science and technology; it's the way to go". This was one of the remarks made by Uganda's State Minister for Agriculture, Hon. Christopher Kibazanga, while launching the ISAAA report on the 20th anniversary of global commercialization of biotech crops on June 29, 2016 in Kampala. Hon. Kibazanga was astonished that the world has been using biotech crops for over 20 years, but Uganda is lagging behind in making necessary steps to give farmers access to these improved crops. He called upon all Ugandans to support biotechnology and other modern science in light of current challenges like booming population, land scarcity and climate change.




The report launch was attended by over 30 participants, including journalists, scientists, members of the civil society, and Members of Parliament. During a panel discussion on the report findings, meeting participants expressed disappointment over the fact that despite Uganda is a regional leader in

agri-biotech

research, it is lagging behind in converting this research into tangible benefits for Ugandan farmers partly due to absence of requisite regulatory structures. Speaking about the food security situation in Bugisu, Eastern Uganda, Hon. Rosemary Mutunyo Masaba, MP for Bubulo West, noted that population explosion has led to food shortage and land scarcity, overuse, and infertility. She therefore cautioned, "If we do not have better crops, we are not going to feed our people."




The Minister and the Lady Member of Parliament pledge that as champions of the National Biotechnology and Biosafety Bill, they will work with their colleagues to make sure that this Bill is passed into law by the current parliament soon.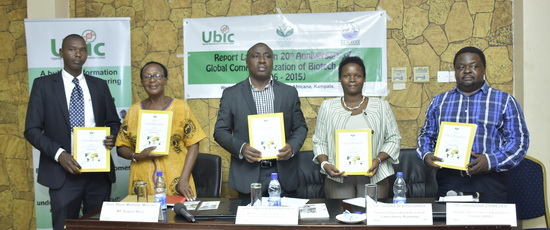 For more details, contact the Uganda Biotechnology Information Center coordinator at
ubic.nacrri@gmail.com
.
GEAC Proposes Use of Agri Universities in Field Trials of GM Crops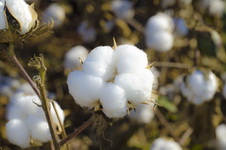 India's Genetic Engineering Appraisal Committee (GEAC) has proposed to tap farms of chosen universities for scientific field trials of GM crops. GEAC has identified 40 agricultural universities with large isolated fields in different areas of the country under varied agro-climatic conditions. This proposition was also suggested by scientist M.S. Swaminathan, who said that such arrangement would provide a uniform method of assessment of GM crops.

A biweekly update on genome editing research, regulations, and impact
produced by ISAAA Inc.

A monthly update on gene drive research and development provided by ISAAA in collaboration with the Outreach Network for Gene Drive Research
Events
CRISPR-CAS9 Tool: From Gene to Function
September 5 - 9, 2016
Barcelona , Spain


What: CRISPR-CAS9 Tool: From Gene to Function, a CRG Course

Where: Centre for Genomic Regulation (CRG), Dr. Aiguader 88, 08003 Barcelona, Spain

When: September 5-9, 2016

For more information about the course, visit the CRG website.
The Crop Biotech Update is a weekly newsletter of ISAAA, a not-for-profit organization. The CBU is distributed for free to over 23,000 subscribers worldwide to inform them about the key developments in biosciences, especially in agricultural biotechnology. Your support will help us in our mission to feed the world with knowledge. You can help by donating as little as $10.