Biotech Scientists and Communicators Discuss Strategies to Strengthen Knowledge Sharing
Members of the ISAAA Biotechnology Information Network and partners from 12 countries convene in Malaysia on July 10-14, 2016 for the annual network meeting. Every year, ISAAA gathers its network to present best practices in science communication and discuss new strategies to intensify efforts to inform the public with evidence-based information on biotechnology.
Dr. Mahaletchumy Arujanan, Executive Director of the Malaysian Biotechnology Information Center (MABIC) and host of the 2016 meeting, welcomed the participants. ISAAA Chair Dr. Paul Teng facilitated a workshop on funding opportunities while Dr. Rhodora Aldemita, ISAAA Senior Program Officer, talked about the accomplishments of the Global Knowledge Center on Crop Biotechnology (KC) in 2015. Participants from Bangladesh, India, Indonesia, Iran, Kenya, Malaysia, Pakistan, Philippines, Thailand, and Uganda, presented their significant milestones in 2015. New communication tools such as social media, photo sharing, and database management were discussed by the KC staff.
ISAAA also signed a memorandum of understanding with Monash University to continue partnership in disseminating biotechnology information through MABIC.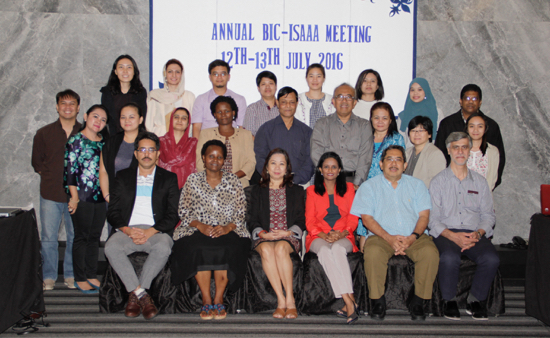 For more information about the ISAAA-BIC network, contact knowledge.center@isaaa.org.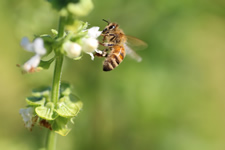 A team of researchers led by University of Connecticut (UConn) plant scientist Carol Auer is studying the interactions between Camelina sativa, a new genetically modified crop and the environment. Auer and her team have been gathering information about Camelina, an oilseed crop that has never been grown commercially in Connecticut. Camelina has been subject to genetic modification to make products such as biofuels, dietary supplements, and bioplastics, and could become popular with farmers in the U.S.
The study's main goal is to understand gene flow, the movement of genes between individual plants within a species or between closely related plant species. Gene flow between plants depends upon the movement of pollen by wind or insects, and the fields at UConn have clearly shown that Camelina attracts pollinators such as honey bees, native bumble bees, and flies.
Over the next few years, the research team will share information they have gathered about Camelina gene flow and weed dynamics with farmers and other stakeholders.
More details are available at UConn Today.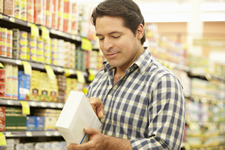 The U.S. Senate has passed the biotech food labeling bill by a vote of 63 to 30. The bill aims to create a national standard for labeling foods containing biotech products.
ISAAA releases its latest short video (6 minutes) capturing the viewpoints of biotech experts and stakeholders from different countries on how to properly address biotech critics. This is the second ISAAA video of the Voices and Views series.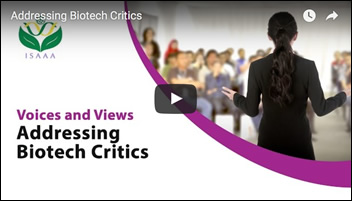 Watch the video now at the ISAAA website.
NEWS FROM AROUND THE WORLD

RESEARCH HIGHLIGHTS

News Archive | Translations

A biweekly update on gene editing research, regulations, and impact
produced by ISAAA Inc.

A monthly update on gene drive research and development provided by ISAAA in collaboration with the Outreach Network for Gene Drive Research
GM APPROVAL UPDATES
Brazil approved the wheat event HB4 for commercial cultivation.
The Philippines approved the eggplant event EE-1 for cultivation
The USA approved the canola event MON94100 for food and feed.
Nigeria approved the wheat event HB4 for food and feed.
The USA approved the corn event MON87429 for food and feed.

Ghana approved the cowpea event AAT709A for food, feed, and cultivation.
Biotech Updates is a weekly newsletter of ISAAA, a not-for-profit organization. It is distributed for free to over 22,000 subscribers worldwide to inform them about the key developments in biosciences, especially in biotechnology. Your support will help us in our mission to feed the world with knowledge. You can help by donating as little as $10.