Drs. Maria Andrade, Robert Mwanga, Jan Low, and Howarth Bouis, scientists responsible for improving the health of 10 million rural poor in Africa, Asia, and Latin America were announced on June 28 as the 2016 World Food Prize Laureates during a ceremony at the U.S. State Department.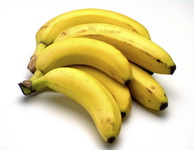 Scientists from Agricultural Research Organization in Israel have developed
transgenic
banana plants with longer shelf-life by reducing expression of two transcription factors. The results are published in
Plant Physiology
.
Based on previous studies about ripening
genes
of tomato, Dr. Haya Friedman and colleagues characterized similar genes in banana known as the
MADS
box genes,
MaMADS1
and
MaMADS2
. When the expression of these genes was repressed, the banana plants exhibited delayed ripening and extended shelf-life characteristics. The delayed ripening characteristic was linked to the production of ripening hormone, ethylene. The lines with highest gene repression did not produce ethylene and ripening was most delayed. Furthermore, the quality and taste of transgenic bananas remained the same.
The researchers are now working on commercializing the results to help farmers and producers.
University of the Philippines College of Law Holds Forum on GM Crops
The Institute of International Legal Studies of the University of the Philippines Law Center (ILSI-UPLC) held the forum "GM Crops: Public Perception and Trade Regulation Practices" on June 28, 2016 in Diliman, Quezon City, Philippines. The activity brought together scientists, biotech proponents from the public and private sectors, and other concerned agencies and organizations to discuss the implications of the Philippines' Supreme Court decision on December 8, 2015 on the Bt 'talong' (eggplant) field trials, and the new Joint Department Circular (Rules and Regulations for the Research and Development, Handling and Use, Transboundary Movement, Release into the Environment, and Management of Genetically-Modified Plant and Plant Products Derived from the Use of Modern Biotechnology) as the revised GM regulatory guidelines in the country.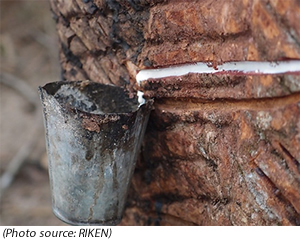 Researchers at the RIKEN Center for Sustainable Resource Science (CSRS) in Japan, together with collaborators at Universiti Sains Malaysia (USM) have successfully decoded the genome of Hevea brasiliensis, the natural rubber tree native to Brazil. The study, published in Scientific Reports, provides a draft genome sequence that covers more than 93% of expressed genes, and identifies regions specific to the biosynthesis of rubber.
NEWS FROM AROUND THE WORLD

RESEARCH HIGHLIGHTS

News Archive | Translations

A biweekly update on gene editing research, regulations, and impact
produced by ISAAA Inc.

A monthly update on gene drive research and development provided by ISAAA in collaboration with the Outreach Network for Gene Drive Research
Biotech Updates is a weekly newsletter of ISAAA, a not-for-profit organization. It is distributed for free to over 22,000 subscribers worldwide to inform them about the key developments in biosciences, especially in biotechnology. Your support will help us in our mission to feed the world with knowledge. You can help by donating as little as $10.