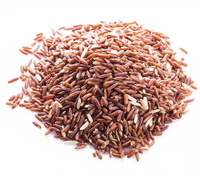 An international team of researchers has sequenced the complete genome of African rice Oryza glaberrima. This new development will enable scientists to develop new rice varieties that are better able to cope with increasing environmental stresses to help solve global hunger challenges.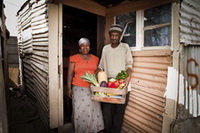 The newly published book Biotechnology in Africa: Emergence, Initiatives and Future contains the summary of biotechnology status in Africa with stress on the importance of political will in solving food and nutritional security in Africa. The book was edited by Florence Wambugu and Daniel Kamanga of Africa Harvest Biotech Foundation.
NEWS FROM AROUND THE WORLD

RESEARCH HIGHLIGHTS

News Archive | Translations

A biweekly update on gene editing research, regulations, and impact
produced by ISAAA Inc.

A monthly update on gene drive research and development provided by ISAAA in collaboration with the Outreach Network for Gene Drive Research
Biotech Updates is a weekly newsletter of ISAAA, a not-for-profit organization. It is distributed for free to over 22,000 subscribers worldwide to inform them about the key developments in biosciences, especially in biotechnology. Your support will help us in our mission to feed the world with knowledge. You can help by donating as little as $10.