Long-term Adoption of GM Maize in Spain and Portugal Proves to Benefit Farmers and the Environment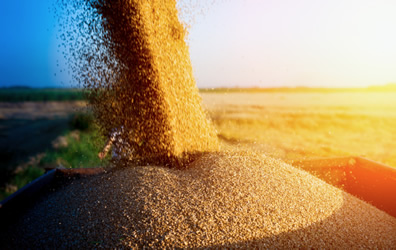 Renowned agricultural economist Graham Brookes of PG Economics published the latest findings on the use of insect resistant maize in Spain and Portugal. The study covers 21 years, starting from when GM maize was first planted in Spain in 1998. From then on until 2018, 121,000 hectares of insect resistant maize were planted in both countries. This is equivalent to 35% of total maize area in Spain, and 6% in Portugal. The study also stated how GM maize has helped farmers grow more maize for food and feed while using fewer resources.It was also documented that planting GM maize decreased the use of insecticides and fossil fuels during crop spraying.
In terms of farmers' income, planting GM maize has resulted to an increase in crop yield and the reduction of expenses for pesticide control, therefore providing farmers with higher income averaging €173 per hectare and an average return on investment of +€4.95 for each extra €1 spent on GM maize seed as compared to using conventional maize seed. This was proven to have helped farm household incomes and, in the long run, boosted the rural and national economies of both countries.
While the use of GM insect resistant maize was proven to have contributed to addressing crop production, environmental challenges, and has increased farmers' income, Brookes also pointed out that there are still members of the European Union that opted to ban the cultivation of GM maize despite being approved for planting in EU many years ago. These countries are said to be missing out the economic and environmental benefits of GM maize.
Read more from GM Crops & Food.
Study Reveals Climate Change is Already Affecting Global Food Production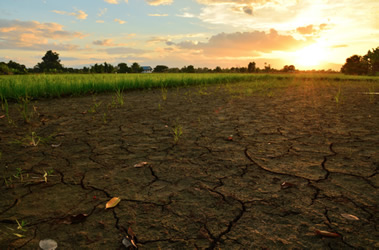 An international research team led by the University of Minnesota with researchers from the University of Oxford and the University of Copenhagen reports that climate change has already affected production of key energy sources — and some regions and countries are faring far worse than others. The world's top 10 crops — barley, cassava, maize, oil palm, rapeseed, rice, sorghum, soybean, sugarcane, and wheat — supply a combined 83 percent of all calories produced on cropland. They used weather and reported crop data to evaluate the potential impact of observed climate change. The researchers found that:
observed climate change causes a significant yield variation in the world's top 10 crops, ranging from a decrease of 13.4 percent for oil palm to an increase of 3.5 percent for soybean, and resulting in an average reduction of approximately one percent (-3.5 X 10e13 kcal/year) of consumable food calories from these top 10 crops;
impacts of climate change on global food production are mostly negative in Europe, Southern Africa, and Australia, generally positive in Latin America, and mixed in Asia and Northern and Central America;
half of all food-insecure countries are experiencing decreases in crop production — and so are some affluent industrialized countries in Western Europe;
contrastingly, recent climate change has increased the yields of certain crops in some areas of the upper Midwest United States.
For more details, read the news article in the University of Minnesota website.
Another CRISPR Tool Shows Great Potential to Advance Science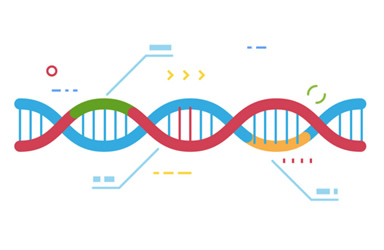 The genome editing toolbox now includes CRISPR-Cas3, which enables "chewing up" of DNA with high speed and efficiency.
CRISPR-Cas9 has been widely used in agricultural improvement, biomedical research, and food science. It is described as a molecular scissor because of its ability to create a single double-strand break at a target site along the DNA. After cutting a section of the DNA, the cell's ability to repair DNA is used to discard or add nucleotides. A more precise tool, CRISPR-Cas12 (also known as CRISPR-Cpf1), was also developed and used by researchers.
Another tool known as CRISPR-Cas3 was reported in Molecular Cell. CRISPR-Cas3 is different from the two CRISPR tools because of its ability to erase long sequences of DNA in eukaryotes like plants and animals. This new CRISPR tool does not make a break, but chews up the DNA with high speed and effectivity. Furthermore, it is highly specific and programmable, making it a promising tool to advance science.
Read more information from Genetic Literacy Project, Science Daily, and Molecular Cell.
Functional Regulatory Systems Vital to Reap Biotech Crop Benefits, Experts
Agricultural biotechnology is one of the most carefully regulated industries in the world, and those with functional regulatory systems on biosafety reap the benefits of the technology. These were raised by international biosafety experts during the Training-Workshop on Biosafety for Philippine Regulators being held on June 3-7, 2019 at Acacia Hotel, Manila, Philippines.
Regulators from various Philippine government agencies involved in ensuring the biosafety of biotech crops were gathered to learn from the experiences of developed countries in regulating biotech crops. Michigan State University professor, Dr. Karimbhai Maredia, presented why governments need to develop biotech policies and regulate. Dr. William Doley from the US Department of Agriculture Animal and Plant Health Inspection Service (USDA-APHIS) explained how the USDA conducts environmental risk assessment. Dr. Rashmi Nair compared the various regulatory systems implemented by developed and developing countries. Discussions on science communication, biotech adoption, and socio-economic benefits were also included in the training.
The regulators were also exposed to the various molecular biotechnology tools for varietal improvement by visiting the research facilities at the International Rice Research Institute in Los Banos, Laguna. The regulators were also given hands-on tasks such as developing conceptual model for various GM crops that can be used to trace pathways to potential harm.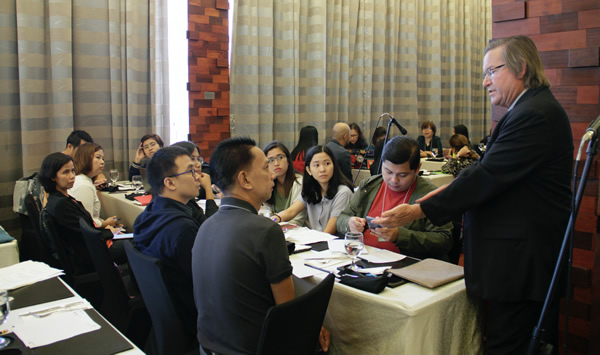 For more information, send an e-mail to knowledge.center@isaaa.org.

A biweekly update on gene editing research, regulations, and impact
produced by ISAAA Inc.

A monthly update on gene drive research and development provided by ISAAA in collaboration with the Outreach Network for Gene Drive Research
Biotech Updates is a weekly newsletter of ISAAA, a not-for-profit organization. It is distributed for free to over 22,000 subscribers worldwide to inform them about the key developments in biosciences, especially in biotechnology. Your support will help us in our mission to feed the world with knowledge. You can help by donating as little as $10.