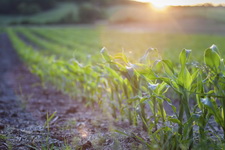 The UK House of Commons Science and Technology Committee released a report saying that current EU regulations that prevent GM crop adoption in the UK are not fit for purpose and should be changed to a trait-based system for regulating biotech crops.
UN Leaders: Women Farmers Key to Achieving Food and Nutrition Security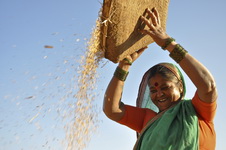 Leaders of the Food and Agriculture Organization (FAO), the International Fund for Agricultural Development (IFAD), and the World Food Programme (WFP) gathered in Rome, Italy on March 6, 2015 to celebrate the International Women's Day and highlight the role of women farmers in achieving food and nutrition security. The leaders of the said UN organizations shared their initiatives that have empowered rural women, and thus helped in attaining food security and nutrition. They also stressed that promoting gender equality and women's empowerment will fortify the efforts to decrease rural poverty.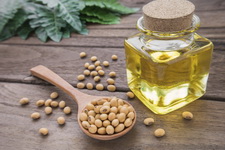 Research conducted by scientists at the University of California Riverside (UCR) revealed that genetically modified (GM) soybean oil, made from seeds of GM soybean plants, is identical to conventional soybean oil, with one advantage: it does not cause insulin resistance, the inability to efficiently use the hormone insulin.
Researcher Develops Strategy to Improve Crops and Treat Diseases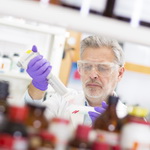 A study conducted at the Pennsylvania State University (Penn State) is suggesting a novel strategy to enhance genome editing to increase the efficiency of making genetic improvements in a wide range of organisms. The new strategy is aimed towards improving an increasingly popular technique that grew from the recent discovery of CRISPR-Cas9.

A biweekly update on gene editing research, regulations, and impact
produced by ISAAA Inc.

A monthly update on gene drive research and development provided by ISAAA in collaboration with the Outreach Network for Gene Drive Research
Biotech Updates is a weekly newsletter of ISAAA, a not-for-profit organization. It is distributed for free to over 22,000 subscribers worldwide to inform them about the key developments in biosciences, especially in biotechnology. Your support will help us in our mission to feed the world with knowledge. You can help by donating as little as $10.