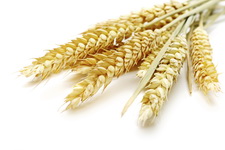 The International Wheat Genome Sequencing Consortium (IWGSC) reported that the whole genome assembly of bread wheat, the most widely grown cereal globally, has been completed. The project consisted of producing a whole genome assembly of the bread wheat variety Chinese Spring based on Illumina short sequence reads assembled with NRGene's DeNovoMAGIC software. It is expected that with this new data available, global research on crop improvement will be accelerated.
Biologists Found How Plants Interact with Beneficial Microbes in the Soil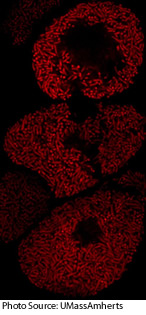 For years, scientists wondered how legumes recognize nitrogen-fixing bacteria as both friendly and distinct from their own cells, and how the host plant's specialized proteins find the bacteria. A team of molecular biologists from the University of Massachusetts Amherst led by Dong Wang has found how a gene in the host plant encodes a protein that recognizes the cell membrane surrounding the symbiotic bacteria, then directs other proteins to harvest the nutrients.
USDA FAS Releases Report on Status of GE Feeds and Regulations in Taiwan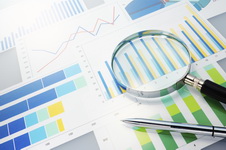 The USDA Foreign Agricultural Service released the Global Agricultural Information Network Report on Taiwan's genetic engineering products and regulations update. According to the report, after the amendment of the Feed Control act in February 2015, all GE products for animal feed must be registered with the Council of Agriculture (COA) for premarket approvals by February 4, 2017. GE events previously submitted to Taiwan's Food and Drug Administration (TFDA) and/or approved by the Administration are exempted from the COA review and requirements. TFDA's current approval list is composed of 99 GE products including 4 canola, 12 cotton, 21 soybean, and 62 corn events. Six cotton and one GE sugar beet applications have been granted approval, but are yet to publish.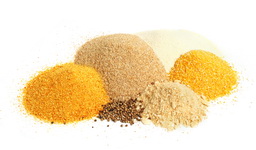 New crop varieties, including three maize, and one each of wheat, green pea, groundnut, sorghum, seedless kinnow, mungbean, and canola were approved during the 54th meeting of the Punjab Seed Council at the Agriculture House on January 7, 2016. The meeting was chaired by the Agriculture Secretary Muhammad Sheharyar Sultan.
The Crop Biotech Update is a weekly newsletter of ISAAA, a non-for-profit organization. The CBU is distributed for free to over 23,000 subscribers worldwide to inform them about the key developments in biosciences, especially in agricultural biotechnology. Your support will help us in our mission to feed the world with knowledge. You can help by donating as little as $10.