News
Global
Food shortage in conflict-stricken areas continues to rise, implying greater need for food and livelihood assistance, according to the January 2018 report of Food and Agriculture Organization of the United Nations and World Food Programme for the United Nations Security Council.
The report includes status of food insecurity in 16 countries: Afghanistan, Burundi, the Central African Republic, the Democratic Republic of the Congo, Guinea-Bissau, Haiti, Iraq, Lebanon regarding the Syrian refugees, Liberia, Mali, Somalia, South Sudan, Sudan, Syrian Arab Republic, Ukraine and Yemen, plus the transboundary Lake Chad Basin area. It was noted that, in half of these areas, a large portion of the population (quarter or more) is at emergency level of hunger based on the Integrated Food Security Phase Classification food insecurity scale.
The food insecurity in the areas mentioned is mainly driven by conflict, which confirmed the results of the latest global food security assessment released by UN in October 2017, that most of the hungry (489 million people) live in countries wracked by conflict. Thus, it was concluded in the FAO and WFP report that investing in food security can fortify the initiatives to prevent conflict and attain sustained peace.
Get a copy of the report from FAO and WFP.
Africa
A laboratory for testing food and genetically modified products was opened in Namibia for the first time. The laboratory, designed by the National Commission on Research, Science and Technology, was presented by higher education minister, Itah Kandjii-Murangi in Windhoek.
According to Kandjii-Murangi, the laboratory will be vital in ensuring that only the GM products approved for use in the country will be placed on the market. Aside from that, the laboratory will build the capacity of Namibian researchers and professors in the field of biotechnology. This will further help the country to be in a better position to make informed choices on what food to purchase using scientific evidence. She stressed that the misinformation on biotechnology in the country is caused by lack of detection capacity and training in biotechnology. She urged the universities and private institutions to utilize the laboratory.
Read more from Development Channel and Xinhuanet.
[ Send to a Friend | Rate this Article ]
---
Members of the Africa Women for Biosciences (AWfB) have vowed to rally behind biotechnology as they advocate for efficient and effective policy environment. The network, comprising of women with an interest and passion in science, technology and innovation, said this during a biosafety communication training workshop held on January 25-26, 2018, in Nairobi, Kenya. The workshop aimed at equipping AWfB's members with effective communication and media engagement skills, in order to diversify voices advocating for biotechnology in Kenya.
The Kenya Agricultural and Livestock Research Organisation's (KALRO) Deputy Director General, Dr. Felister Makini acknowledged that the greatest challenge faced by scientists is communication. She added that it is crucial for the public to understand scientists and the work they do in order to remain invaluable in society. Dr.Makini emphasized the need for more communication trainings that will enable women scientists to engage the people around them on biotech crops, adding that their place in society can help address fears surrounding the technology. "We need the public to give science a chance to thrive, an environment where we can operate," she remarked. "Women's voices will play a fundamental role towards unlocking some of the barriers blocking important technologies such as modern biotechnology."
ISAAA AfriCenter's Director Dr. Margaret Karembu encouraged participants to contribute to the government's 'Big-Four' action plan towards economic development, adding that members of AWfB were in a unique place to do this. Dr. Karembu added that biotechnology can make a significant contribution towards the government's effort in meeting its strategic plan in food security, manufacturing and housing, and urged the women to acquire necessary skills that will ensure their voices are heard.
The workshop, organized by ISAAA AfriCenter and the Open Forum on Agricultural Biotechnology (OFAB)-Kenya chapter, was attended by over fifty (50) women involved in research, academia and policy. Participants were taken through the principles of effective biosafety communication, how to develop messages that will resonate with their audiences, as well as how to engage with the media and use social media for policy advocacy.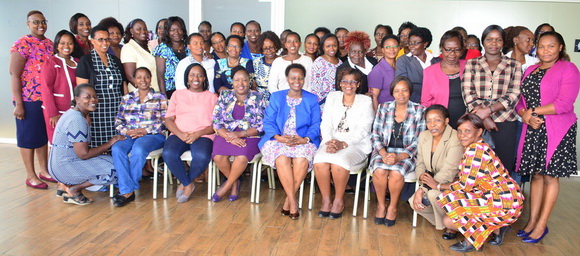 For more information, send an e-mail to mkarembu@isaaa.org.
Americas
A study conducted by scientists from Michigan State University has provided details on how a plant protein, called CAMTA, helps plants strengthen themselves as they anticipate long periods of cold, such as three to four months of winter in the American midwest or northern Europe.
CAMTA proteins, which are universally found in plants, help turn on genes that communicate freezing tolerance to plants. In the study, CAMTA proteins were observed to also control how plants defend against harmful bacteria under long-term cold conditions. It was found that in the cold, plants build up high levels of salicylic acid (SA), a compound that protects them against bacteria.
During long periods of cold temperature, an unknown signal is generated that modifies CAMTA to turn on SA production. In that case, the C-terminus, or the bottom of an amino acid chain that is stopped by a free carboxyl group, detects the signal -- possibly a rise in cellular calcium levels -- that enables SA biosynthesis. This observation reverses current accepted models, which propose instead that the C-terminus blocked SA production.
For more details, read the MSUToday.
[ Send to a Friend | Rate this Article ]
---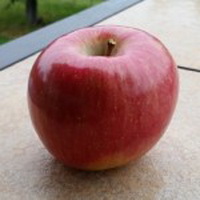 Arctic® Fuji, Okanagan Specialty Fruits Inc.'s (OSF) third nonbrowning Arctic® apple variety has been approved by the Canadian Food Inspection Agency (CFIA) and Health Canada (HC).
The CFIA and HC have announced that the Arctic® Fuji variety "did not pose a greater risk to human health than apples currently available on the Canadian market. Health Canada also concluded that the Arctic® Fuji apple would have no impact on allergies, and that there are no differences in the nutritional value of the Arctic® Fuji apple compared to other traditional apple varieties available for consumption". Arctic® Fuji trees will be added to the growing commercial orchards of Arctic® Golden and Arctic® Granny apples in spring 2018.
For more details, read the OSF media release. To read Health Canada's approval of the Arctic® Fuji, visit the HC website.
Asia and the Pacific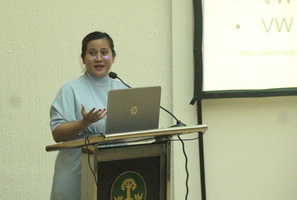 Last January 25, 2018, Atty. Rowanie A. Nakan, Intellectual Property Rights (IPR) lawyer and Partner, Cruz Marcelo and Tenefrancia, in the Philippines recently lectured on IPR and its applications to biotechnology at the Drilon Hall, SEARCA Headquarters. The guidelines in the examination of biotechnology and its application in the Philippine IP law have just recently been updated, expanding its coverage, which include biotechnological inventions, biological material, microorganisms, and microbiological processes.
Nakan emphasized that scientists should understand that IP is distinct from the property to which it is attached, and that it is a product of the intellect that has commercial value. She stated that sometimes, scientists underestimate the value of their inventions, and forget to apply for or see no value in IP.
Explains Nakan, "In the Philippine Constitution, specifically Article IV Sections 10 to 13, the role of IP depends on the level of development. The IP system is important since it creates a framework in which countries like the Philippines (being a developing country) can participate in the economic activities of the developed world.
IP can be useful on several levels, namely: as a resource in research and development patent database, and in assessing technology and innovations in the public domain. For innovators, IP harnesses strategy or maximizes assets and recovery investments." The agriculture and development seminar was conducted by SEARCA BIC in partnership with the Philippine Genome Center-Agriculture.
For more information about biotechnology in the Philippines, visit the SEARCA BIC website.
[ Send to a Friend | Rate this Article ]
---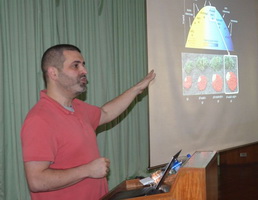 Dr. Zachary Lippman of Cold Spring Harbor Laboratory (CSHL) in New York, USA, and Dr. Byoung-Cheorl Kang of Seoul National University in Seoul, South Korea presented seminars on genome editing and genomics at the Institute of Plant Breeding, University of the Philippines Los Baños on January 23, 2018.
Dr. Lippman discussed a simplistic approach to changing the tomato plant architecture from indeterminate to determinate form by gene editing using CRISPR-Cas9. By studying the genes responsible for the production and activity of the flowering hormone florigen and its counteracting hormone 'anti-florigen', their study resulted in novel approaches to fine-tuning the inflorescence architecture and manipulating flower production, boosting yields beyond leading commercial varieties.
Dr. Kang, however, worked on hot pepper, the most important vegetable crop in South Korea, and one of the oldest domesticated crops in the Americas. Local and foreign germplasm collections are rich sources of genes and provides variation to create breeding populations with disease resistant traits, using genomics with the rise of next generation sequencing. With genomics and the creation of advanced mapping populations, higher mapping resolution is possible in a shorter time-frame.
For more details about Dr. Lippman's research, visit the CSHL website.
[ Send to a Friend | Rate this Article ]
---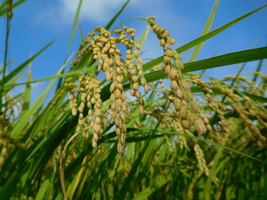 The genomes of seven wild rice varieties have been completed, according to the International Rice Research Institute (IRRI). Published in Nature Genetics, the study details the generation of seven wild and two cultivated genomes (IR8 and N22). IR8, more popularly known as "miracle rice," was developed by IRRI scientists and was one of the rice varieties that ushered in the Green Revolution in Asia during the 1960s and relieved worldwide famine.
"The completed sequencing of the seven wild rice varieties is a significant progress to drive further genome evolution and domestication," explained Dr. Rod Wing, one of the lead scientists in the study. He added that wild relatives of rice continue to be an important reservoir for crop improvement as they are adapted to different biogeographic ranges and can tolerate many biotic and abiotic stresses.
Dr. Ruaraidh Hamilton, IRRI lead scientist for genetic diversity and head of IRRI Genebank welcomes this breakthrough. "This opens doors for rice breeders to harness genes from the wild relatives of rice, allowing us to improve crops with traits that are preferred by farmers and consumers. It will also bring us steps closer to our goal of ensuring global food and nutrition security through sustainable rice production," he said.
For more details, read the IRRI media release.
Europe
Scientists from the University of Zurich (UZH) developed new wheat lines with enhanced resistance against fungal disease. The results are published in Theoretical and Applied Genetics.
UZH researchers have been investigating a wheat gene that confers resistance to powdery mildew. The gene, known as Pm3, exists in different variations. However, using a single Pm3 gene to confer resistance quickly lost its effectiveness. Thus, the researchers tested crossbreeding transgenic Pm3 lines leading to four new wheat lines with two different Pm3 phentoypic variations.
"The improved resistance against powdery mildew is the result of the increased total transgene activity as well as the combination of the two Pm3 gene variations," said Teresa Koller, lead author of the study. The activities of the resistance genes did not exhibit a negative effect on the development or productivity of wheat.
For more details, read the media release from UZH.
Research
Plum pox virus (PPV), which causes Sharka disease, is one of the main limiting factors for apricot production. In apricot (Prunus armeniaca L.), the major PPV resistance locus (PPVres) has been mapped to the upper part of linkage group 1. Elena Zuriaga and her colleagues from Instituto Valenciano de Investigaciones Agrarias in Spain predicted that meprin and TRAF-C homology domain (MATHd)-containing genes as PPV resistance candidate genes.
The team characterized the global apricot transcriptome response to PPV-D infection and identified six PPVres locus genes, ParP-1, -2, -3, -4, -5 and -6, differentially expressed in resistant and susceptible cultivars. Two of these, ParP-3 and ParP-4, encoding MATHd proteins, were found to be downregulated in resistant cultivars.
ParP-3 and ParP-4, termed Prunus armeniaca PPVres MATHd-containing genes (ParPMC), are the only 2 genes having allelic variants linked to PPV resistance. Resistant cultivars carrying the ParPMC2 mutated allele showed lack of expression in both ParPMC2 and especially ParPMC1.
The results show that ParPMC1 and/or ParPMC2 as host susceptibility genes required for PPV infection and silencing these may confer PPV resistance trait.
For more information on the study, read the article in BMC Plant Biology.
[ Send to a Friend | Rate this Article ]
---
Heavy metal stress is becoming a major detriment for plant growth, development, and production worldwide. The walnut (Juglans regia) gene JrVHAG1 was previously identified as a drought tolerance-related gene involved in ABA (abscisic acid)-signal pathway. To better understand the role of JrVHAG1, Zhenggang Xu of Central South University of Forestry and Technology in China, studied further its function as well as its relation to cadmium stress tolerance.
The expression of JrVHAG1 was found to be induced by ABA and increased significantly in roots and leaves. Similarly, its expression was also induced by cadmium chloride (CdCl2). When treated simultaneously with ABA and CdCl2 (ABA+CdCl2), JrVHAG1 was upregulated to 110.13 times and 165.42 times in roots and leaves, respectively.
The team then overexpressed the gene in Arabidopsis. Compared to the wild types, the transgenic Arabidopsis exhibited increased seed germination rate, biomass accumulation, and proline content under treatments. Analysis of the promoter of JrVHAG1 revealed that ABA, CdCl2, and ABA+CdCl2 significantly enhanced the expression of the gene.
These results suggest that the JrVHAG1 gene functions as a cadmium stress response regulator by participating in ABA-signal pathway. JrVHAG1 gene could be a useful candidate gene for heavy metal stress tolerance in plant molecular breeding.
For more on this promising study, read the article in BMC Plant Biology.
New Breeding Technologies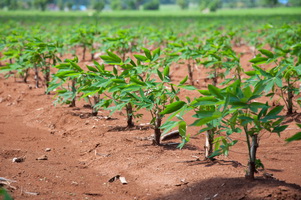 Effective weed control can protect yields of cassava (Manihot esculenta) storage roots from losses. Hence, a herbicide tolerant cultivar could benefit farmers. The team of Aaron W. Hummel from the University of Minnesota applied traditional transgenesis and gene editing to generate glyphosate tolerance in cassava.
The team aimed to replace the native promoter of cassava's 5-enolpyruvylshikimate-3-phosphate synthase (EPSPS) gene with a strong constitutive promoter. To achieve this, the team prepared a CRISPR-Cas9 endonuclease that targets the promoter of the EPSPS locus.
Two repair templates were also combined with the guide RNA and the Cas9 nuclease to help initiate homologous recombination and assist in the insertion of the new promoter. The team then introduced the best-performing allele of the EPSPS locus into the cassava genome while also performing a promoter swap. EPSPS-edited plants exhibited normal phenotypes and were tolerant to high doses of glyphosate.
This study demonstrates a strategy for creating glyphosate tolerance in crops as well as the potential of gene editing for further improvement of cassava.
For more information, read the article in Plant Biotechnology Journal.
Beyond Crop Biotech
The mystery of 'dark matter" segments in genomes, or the long, winding strands of DNA with unknown functions, have finally been elucidated by researchers. The results are published in Cell.
Scientists have been puzzled why some DNA sequences do not encode proteins, but remain the same in different animals. When the researchers from Lawrence Berkeley National Laboratory, University of California, and Joint Genome Institute deleted these 'ultraconserved elements', they found out that these sequences are involved in brain development by fine-tuning the expression of protein-coding genes.
The research confirms the hypotheses of several experts that all ultraconserved elements are biologically important and their functions are still to be found out. The results of the study may help researchers to better understand neurological illnesses such as Alzheimer's disease.
Read the news release from Nature.
[ Send to a Friend | Rate this Article ]
---
The Australian Office of the Gene Technology Regulator (OGTR) invites comments from the public to assess license application DIR 156 from the Royal Melbourne Institute of Technology (RMIT) University in Victoria for field trial (limited and controlled release) of buffalo grass genetically modified for herbicide tolerance and dwarf growth habit. The field trial will assess the agronomic characteristics of the GM buffalo grass plants under field conditions.
The trial is proposed to take place between April 2018 and April 2019 in Bundoora (Victoria) on a maximum area of 200 m2. GM buffalo grass grown in this field trial would not be used as animal feed.
A consultation Risk Assessment and Risk Management Plan (RARMP) has been prepared, and a range of draft license conditions would limit the size, locations and duration of the release, as well as restrict the spread and persistence of the GMOs and the introduced genetic material. The Regulator invites written submissions to finalize the RARMP which will then inform the decision on whether or not to issue the license. The consultation RARMP and related documents are available at the OGTR website. Submissions should be received by close of business on March 1, 2018.
For more details, read the DIR 156 documents available at the OGTR website.
Announcements
What: 10th World Potato Congress/XXVIII Latin American Potato Association (ALAP) Congress
Where: Cusco, Peru
When: May 27-31, 2018
For more details, visit the Congress website.