Kenyan Regulator to Release Decision on GM Crops This Month
January 6, 2016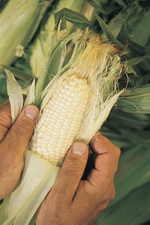 The Kenya National Biosafety Authority is expected to release their decision on the application of the Kenya Agriculture and Livestock Research Organization (KALRO) and African Agricultural Technology Foundation to release biotech maize seeds. According to NBA chief executive Willy Tonui, the decision will be made this month about biotech maize, while the second ruling in February will touch on biotech cotton.
Kenya prohibited the planting and importation of biotech maize, locking out major exporters including South Africa from the local market which faces frequent grain shortage. Thus, the scientists are pressing for the release of biotech seeds to farmers to increase production of crops.
Read more from AllAfrica.
See more articles:

News from Around the World

Research Highlights

Beyond Crop Biotech

Announcements

Resources

Subscribe to CBU: