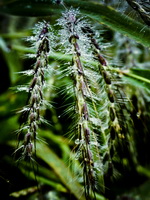 Researchers from the University of Adelaide have identified the mechanism behind the resistance of the cereal weed brome grass to the widely used herbicide glyphosate. The researchers said that it is the first weed species in Australia to have shown this mechanism of resistance.
Biotechnology experts from the Kenya Agricultural & Livestock Research Organization (KALRO) and the Kenya University Biotechnology Consortium (KUBICO) undertook a social media training on 15 May 2015. The training, which was organized by ISAAA AfriCenter under the auspices of the Virus Resistance Cassava for Africa (VIRCA) project, aimed to develop the scientists' appreciation for social media, as well as improve their understanding of various online tools that can be beneficial to their projects.
Speaking on behalf of Dr. Simon Gichuki, the Head of the Biotechnology Center at KALRO and Principal Investigator of the VIRCA project, Dr. Joyce Malinga noted with concern that "prominent scientists in Kenya are not on social media platforms" where a lot of debate on the technology is taking place. She challenged the workshop participants "to be more open minded towards social media tools" and welcomed the training, adding that "we should have more similar trainings to empower scientists to utilize these tools."
The workshop was crowned by an afternoon practical session that saw scientists learning how to engage with a variety of social media tools. By the end of the workshop, all the participants had Twitter accounts and Wordpress blogs which they vowed to develop further in order to contribute to the biotechnology discourse online. In his closing remarks, Mr. Hannington Obiero of the VIRCA project, said that the training was "definitely an eye opener that provides a new channel of communication for scientists."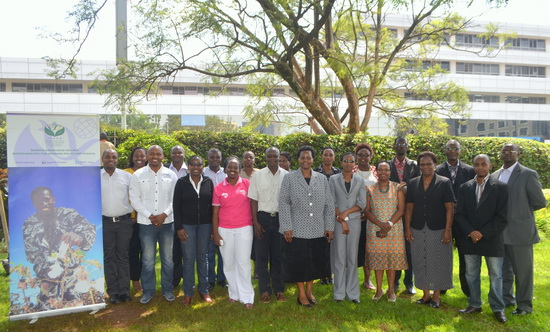 For more information, contact Dr. Margaret Karembu at mkarembu@isaaa.org.
Researchers Find Out Why Rice Can't Get Along with Other Plants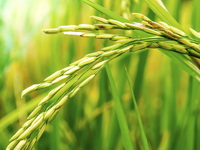 Researchers in the Jander laboratory at Boyce Thomson Institute for Plant Research (BTI) have discovered a new compound in certain rice varieties that may slow the growth of nearby plants. The research team, composed of researchers from the Chinese Academy of Sciences, Yamagata University and Kyoto University in Japan, and Cornell University, identified the compound, called b-tyrosine. It curtails root growth in other plants in laboratory tests, and may also have antibacterial properties.
Evaluating European Consumer's WTP for Cisgenic and Transgenic Rice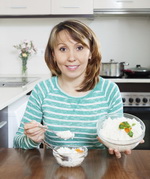 Cisgenesis and transgenesis are both plant breeding techniques used in introducing a gene in a plant genome. The only difference is that cisgenesis uses a gene from a crossable plant while transgenesis uses a gene from a non-plant organism. Crops bred cisgenically or transgenically are considered genetically modified organism (GMO) in European Union, requiring their mandatory labeling. Hence, a team of international researchers led by Lawton L. Nalley from Ghent University conducted a study to evaluate the European consumers' willingness-to-pay (WTP) for cisgenic or transgenic crops.
The study was conducted by employing an online survey with a total of 3,002 participants from Belgium, France, and the Netherlands. In the experiment the transgenically or cisgenically bred rice are labeled as GM, cisgenic, with environmental benefits or combinations of any of these three attributes.
The results of their study show that European consumers has a significantly higher WTP to a avoid rice labeled as GM compared to rice labeled as cisgenic indicating that the process of cisgenesis is more acceptable. In addition, French consumers have higher WTP in consuming rice labeled with environmental benefits compared to conventional rice. These findings indicate that European consumers have different perceptions in GMOs and will help in further developing GMO labeling and trade policies.
Read full details of the study at PLoS ONE's website.
The Crop Biotech Update is a weekly newsletter of ISAAA, a non-for-profit organization. The CBU is distributed for free to over 23,000 subscribers worldwide to inform them about the key developments in biosciences, especially in agricultural biotechnology. Your support will help us in our mission to feed the world with knowledge. You can help by donating as little as $10.