Report Shows Global Trends and Forecasts on GM Food Safety Testing Market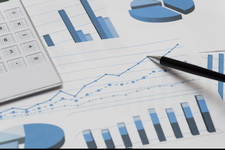 The GM food safety testing market, estimated at USD 1.36 billion in 2015, is projected to reach USD 1.99 billion by 2020, according to the report released by Research and Markets. The report is entitled Genetically Modified Food Safety Testing Market by Trait (Stacked, Herbicide Tolerance, Insect Resistance), Technology (Polymerase Chain Reaction, Immunoassay), Crop & Processed Food Tested & by Region - Global Trend & Forecast to 2020.
A team of scientists led by Phil Simon from the University of Wisconsin–Madison cracked the complete genetic code of carrot, which is published in Nature Genetics. The carrot genome has over 32,000 genes arranged among nine chromosomes, which code for pest and disease resistance, colorful carotenoids, and other traits.
University Students in Uganda Debate on Biotech and Biosafety Bill
While debating on the motion, "Is the proposed National Biotechnology and Biosafety Law in the best interests of Ugandans?" Makerere University students argued that it was imperative for the country that the said law be passed after taking so long in Parliament. The bill has been in parliament waiting to be passed into law since 2012. Following lengthy deliberations, a section of the students contended that the bill be passed into law with a provision to be amended in future when a need arises. Opposers suggested further revision of the bill before it is passed particularly to address farmers' concerns as they felt that farmers were not accorded due participation in the bill process.

A biweekly update on genome editing research, regulations, and impact
produced by ISAAA Inc.

A monthly update on gene drive research and development provided by ISAAA in collaboration with the Outreach Network for Gene Drive Research
The Crop Biotech Update is a weekly newsletter of ISAAA, a not-for-profit organization. The CBU is distributed for free to over 23,000 subscribers worldwide to inform them about the key developments in biosciences, especially in agricultural biotechnology. Your support will help us in our mission to feed the world with knowledge. You can help by donating as little as $10.