As the world celebrated the 46th year of the Earth Day movement on April 22, 2016, GM crops are already contributing to protect the environment for 20 years.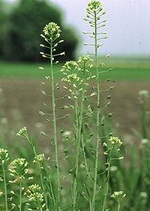 The Department of Environment, Food and Rural Affairs (Defra) allowed Rothamsted Research to conduct field trial of genetically modified (GM) camelina plants in the Rothamsted Farm in 2016 to 2017. The field trials will be conducted to evaluate the amount of omega-3 long chain polysaturated fatty acids (LC-PUFAs) in the camelina seeds. Omega-3 LC-PUFAs exhibit benefits to human health including protection against coronary heart diseases. The research team has also developed camelina plants that accumulate astaxanthin, a pigment that is commonly used as a feed additive in aquaculture. The field trial will also assess the performance of this new trait.
Uganda Govt Officials Appraised on Relevance of Biotech in Agriculture
The National Agricultural Research Organization (NARO), through its special initiative-Uganda Biosciences Information Centre (UBIC), has assumed the front-place position of sensitizing its key stakeholders on the relevance of modern crop technologies such as biotechnology, in addressing major crop challenges and increasing agricultural productivity in Uganda. As a consequence, on March 16, 2016, NARO and UBIC organized a seminar to appraise officials from the Ministry of Agriculture, Animal Industry, and Fisheries (MAAIF) on on-going pluralistic research under NARO, and to devise strategies to reduce the information gap between researchers and the lay public, so as to facilitate uptake of products of agricultural research in Uganda.
ASA Comments on APHIS Proposed Revisions to Biotech Regulations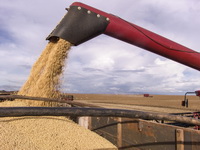 The American Soybean Association (ASA) has submitted their comments on the proposed revisions to biotech crop regulations to the Animal and Plant Health Inspection Service (APHIS). APHIS announced in February that it will conduct a programmatic economic impact study as part of a comprehensive study of its Part 340 regulations of biotech crops.
The Crop Biotech Update is a weekly newsletter of ISAAA, a non-for-profit organization. The CBU is distributed for free to over 23,000 subscribers worldwide to inform them about the key developments in biosciences, especially in agricultural biotechnology. Your support will help us in our mission to feed the world with knowledge. You can help by donating as little as $10.