Farmers in Kenya Support Government Plan to Lift Ban on Biotech Crops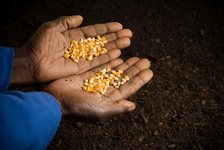 Farmers and the youth from South and North Rift Counties of Kenya have voiced their support for the Government's plan to lift the ban on GM food importation. Speaking at functions organized to sensitize them on issues concerning biotech crops in Kericho and Uasin Gishu Counties, farmers said that they supported the Deputy President who said that the Government will lift the ban in the coming weeks. They commended the Government, noting that it has invested heavily in modern biotechnology research. "We ask the Government to fast-track the lifting of the ban and make the technology available for us, as this will lead to job creation for our young people," they said.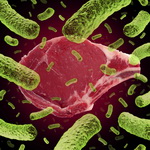 A study led by a team of researchers from German companies Nomad Bioscience and Icon Genetics reveals a new strategy to fight foodborne diseases. The new strategy involved genetically engineering plants to produce antimicrobial proteins, which can then be extracted and applied to contaminated meat and produce.