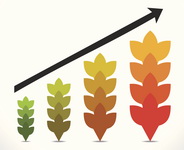 The global seed market is expected to reach US$92.04 billion in 2020, at a compound annual growth rate of 9.4 percent from 2015 to 2020, according to Markets and Markets report on Seed Market by Type (Cereals & Grains, Oilseeds, and Fruit & Vegetables), Seed Trait (Herbicide Tolerant, Insect Resistant, and Other Stacked Traits) & Region - Global Trends & Forecast to 2020.
The National Commission for Science, Technology and Innovation (NACOSTI), the body charged with advising the government on scientific innovations, has reiterated its support for emerging technologies including agricultural biotechnology. Speaking during the launch of the Next Harvest II: The Status of Biotechnology in Kenya report, held on June 11, 2015 in Nairobi, Kenya, Dr. Moses Rugutt, the Director General of NACOSTI was optimistic that the country is on the right path towards adoption of genetically engineered (GE) products. "You cannot stop an emerging technology. If the country slows down in its efforts to acquire this technology (GMO technology), we shall get it at a higher cost a bit too late," he said.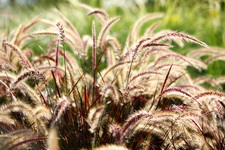 Researchers at the University of Missouri (MU) found that less dependence on nitrogen could start with Setaria viridis, a simple type of grass that promises to lay groundwork for scientists exploring the relationship between crops and the fixing nitrogen bacteria that provide them the amount of nitrogen that plants need daily. The team's experiments showed that S. viridis received 100% of its nitrogen needs from the bacteria Azospirillum brasilense when associated with plant root surfaces.
The Crop Biotech Update is a weekly newsletter of ISAAA, a non-for-profit organization. The CBU is distributed for free to over 23,000 subscribers worldwide to inform them about the key developments in biosciences, especially in agricultural biotechnology. Your support will help us in our mission to feed the world with knowledge. You can help by donating as little as $10.