GM Technologies Important Tools, Irish National Parliament Told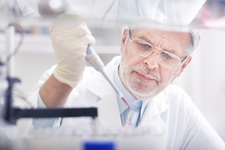 Genetically modified (GM) technologies are not a panacea for all of our ills, but they are certainly an important tool to help feed the world, the Joint Committee on Agriculture, Food and the Marine of Ireland was told. Speaking before the Joint Oireachtas Committee on Agriculture, Dr. Tom McLoughlin, senior biotechnologist of the Environmental Protection Agency said that independent research published in 2010 had found that "GM technologies per se were no more dangerous than conventional crop breeding". Dr. McLoughlin emphasized the need to use GM technology to feed the world, citing that the Ebola virus was treated by using GM technology.
A new study from Duke University shows that time management is not for busy people only -- it's for plants, too. The study shows how two biological clocks work together to help plants deal with intermittent demands such as infections, while maintaining an already-packed daily schedule of activities like growth.
The Crop Biotech Update is a weekly newsletter of ISAAA, a non-for-profit organization. The CBU is distributed for free to over 23,000 subscribers worldwide to inform them about the key developments in biosciences, especially in agricultural biotechnology. Your support will help us in our mission to feed the world with knowledge. You can help by donating as little as $10.