News
Global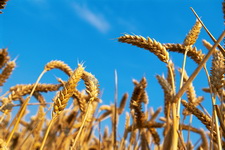 Kansas State University scientists led by Eduard Akhunov have released the first haplotype map of wheat, providing detailed description of genetic differences in a worldwide sample of wheat lines. The study included 62 wheat lines from around the world that were either modern cultivars or varieties not previously improved through formal breeding techniques, called landraces.
To reduce the complexity of the wheat genome, the research team developed a tool called "exome capture assay" to perform targeted sequencing of only functional parts of the larger wheat genome. This technique bypasses those parts of the genome that are repetitive, according to Akhunov.
The team found 1.6 million locations (single nucleotide polymorphisms) in the genome where the wheat lines differed from one another. They used this information to describe the impact of these differences on the function of tens of thousands of wheat genes.
"In the future, we will expand the set of wheat lines characterized using our sequencing strategy by including not only more genetically and geographically diverse wheat lines, but also by including close and distant relatives of wheat. These wheat relatives are known for being a reservoir of valuable genes for agriculture that can improve abiotic and biotic stress tolerance or other quality traits, and increase yield," said Akhunov.
For more details, read the news release at the K-State website.
Africa
A bill was drafted by the Rwanda Agriculture Board (RAB) supporting the development of new crop varieties in the country. According to Gervais Nkuriza Ngerero, Director General of RAB seed department, the bill is expected to protect plant varieties developed by Rwandan researchers. "Rwanda has developed iron rich bean varieties that it exports to several countries, including Kenya. If we have copyright law, nobody can claim it is their discovery. Even other countries will supply us varieties, knowing there is a plant variety protection law," Ngerero said.
Furthermore, Blaise Ruhima Mbaraga of Rwanda Development Board (RDB), said that the bill will encourage researchers to develop better crop varieties leading to enhanced agricultural productivity and industry development.
For more details, read the original article from African Farming.
Americas
Agbiotech company Ceres reported that its biotech sugarcane traits have moved to the next stage of testing ahead of schedule because of the positive results from initial field assessments. The initial field trials were conducted in Latin America under tropical conditions. Elite varieties are currently being multiplied for wider-scale field trials scheduled to begin in May and June 2015.
According to Ceres, its yield traits accelerated growth and increased biomass in elite tropical sugarcane varieties. Furthermore, plants with drought tolerance traits maintained biomass yields under low water conditions, and in some cases, maintained yields with as little as 50 percent of the amount of water required during production.
The news release is available at Ceres' website.
[ Send to a Friend | Rate this Article ]
---
A study led by University of Wisconsin-Madison (UW-Madison) professor and soybean specialist Shawn Conley reveals that even on a good year, soybean farmers in the United States are taking a great loss because of changes in weather patterns. In the last 20 years, a massive US$11 billion were lost due to such changes.
The loss has been hidden by annual growth in soybean yields from other factors, but that growth could have been 30 percent higher if weather variations resulting from climate change had not occurred, according to the study. Averaging the data across the U.S., researchers found that soybean yields fell by around 2.4 percent for every one-degree rise in temperature. Because the states with the biggest yield losses are also the nation's biggest soybean producers, the national impact comes out to a 30 percent yield loss overall.
"We are still making yield gains because of breeding and other strategies, but those numbers aren't as big as they could be," says Conley.
For more information, read the news release at the UW-Madison website.
[ Send to a Friend | Rate this Article ]
---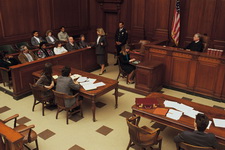 During the U.S. House Committee on Agriculture's public hearing on March 24, 2015 in Washington, D.C., all six witnesses argued against the mandatory labeling of GM food products. Most of the witnesses testified that GM crops provide benefits to farmers. They also enumerated the costs that labeling would add to the expenses of farmers, manufacturers, and consumers.
According to Nina Fedoroff, senior science advisor for OFW Law and former Science and Technology Adviser to Secretaries of State Condoleeza Rice and Hillary Clinton, most American consumers believe GE foods are unsafe because of "increasingly strident efforts of determined anti-GMO activists to convince the public that GMOs are bad." Adding a GM label to food won't actually help consumers make meaningful distinctions about safety because "GM foods on the market today are as safe as, and nutritionally equivalent to, their non-GM counterparts," she stressed.
At present, the FDA supports voluntary labeling in which food manufacturers indicate whether their products have or have not been developed through genetic engineering.
Read the testimonies of the witnesses at the House Committee on Agriculture website.
[ Send to a Friend | Rate this Article ]
---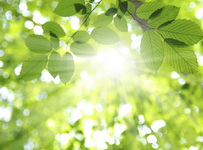 Photosynthesis is an important physiological process in plants due to its food production ability. A study by University of Illinois and CAS-MPG Partner Institute for Computational Biology, Shanghai, suggested that photosynthesis can play a key role in increasing the yield potential of a plant. Hence, improving a plant's photosynthetic efficiency can be a potential strategy in meeting the global food demand.
Different approaches were made by the researchers to improve photosynthetic efficiency. These approaches were based on the computer generated models of C3 and C4's plant photosynthesis stage and the use of genetic engineering. One approach developed by the researcher is inserting a gene from a photosynthetic microbe to the crop to boost photosynthesis rate. Another approach is making the color of the upper leaves lighter to catch more sunlight.
Read full details of the research can be accessed in the journal Cell.
Asia and the Pacific
The Agricultural Biotechnology Council of Australia (ABCA) released the 2nd edition of The Official Australian Reference Guide to Agricultural Biotechnology and GM Crops during the 15th annual Science Meets Parliament event in Canberra, Australia.
The updated publication contains factual information on biotech crops based on scientific evidence. It covers a variety of topics such as the science, performance, safety and regulation of GM crops as well as products in the pipeline and the commercial and market realities. According to ABCA, the guide also gives a voice to farmers actually using GM crops and answers some common questions regarding stockfeed, the organizations involved in agri-biotech research, and food safety.
The report is available for download from the ABCA website.
[ Send to a Friend | Rate this Article ]
---
In Australia, researchers have discovered 'switcher' genes, a microRNA mechanism that controls whether a cell destroys or represses the mRNA molecules in plants. With the discovery, the team will be able to manipulate these, allowing them to boost an organism's environmental adaptation. Their results come from years of research on Arabidopsis to reveal the underlying mechanism.
"The presence of these genes 'switches on' one of the two options, destruction or repression. If certain cells produce one switcher (DRB2) then that keeps the gene products in reserve, ready to use in an emergency. If the other one, DRB1, is present, then the gene products are destroyed," said Dr. Rodrigo Reis, the lead author from the University of Sydney.
Read the article on the Biofuels Digest website.
[ Send to a Friend | Rate this Article ]
---
Around 100 farmers from different towns in the province of Camarines Sur, Philippines, as well as local agriculture officers, faculty, students, and staff of the Central Bicol State University of Agriculture (CBSUA) were enlightened on the science, safety, and potential benefits of the fruit and shoot borer resistant Bt eggplant developed by the University of the Philippines Los Baños (UPLB) during the Public Dialogue on Bt Eggplant held on March 27, 2015 at CBSUA, Pili, Camarines Sur.
Co-organized by CBSUA and the Southeast Asian Regional Center for Graduate Study and Research in Agriculture-Biotechnology Information Center (SEARCA BIC), the dialogue clarified issues and concerns on food and environmental safety of biotech crops. ISAAA Global Coordinator and SEAsiaCenter Director Dr. Randy Hautea gave an overview of the global status and impacts of biotech crops in 2014, while Bt eggplant study leader Dr. Lourdes Taylo of UPLB talked about the scientific background, development, and status of the said biotech crop. Dr. Jinky Leilani Lu of UP Manila and Dr. Cesar Quicoy of UPLB discussed their ex ante studies on the potential health, environmental, and socioeconomic impacts of Bt eggplant. UPLB-Institute of Plant Breeding Assistant Professor Dr. Eureka Ocampo explained the food safety of biotech crops. Vice Chair of the Biotech Core Team of the Department of Agriculture's Bureau of Plant Industry Ms. Merle Palacpac also presented the national biosafety system in the country.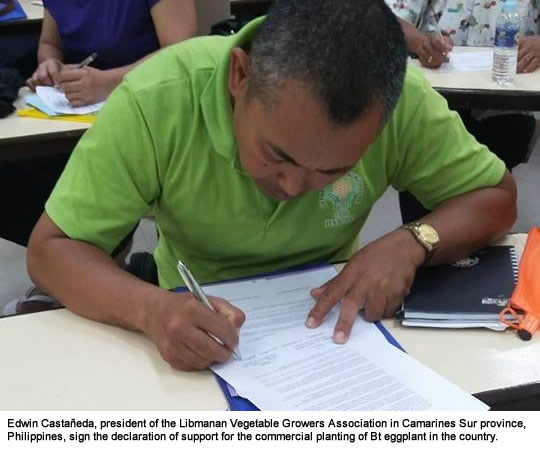 After the presentations, the farmers and other stakeholders signed a declaration of support for the commercial planting of Bt eggplant. The document stated their recognition of its potential significant impacts in the human health, environment, and socioeconomics, and its safety through the rigorous risk assessments.
More news about biotech in the Philippines may be found at the SEARCA BIC website.
Europe
Scientists from Wageningen University (The Netherlands) and The Sainsbury Laboratory in Norwich (United Kingdom) identified a gene that enhances resistance against potato late blight from a South American wild relative of cultivated potatoes. Potato blight, caused by Phytophthora infestans, triggered the Irish famine, and remains a major threat to potato crops worldwide.
The newly-discovered gene, ELR (Elicitin Resistance), targets elicitin, a conserved protein with an important biological function, making it less likely that the pathogen will evolve to evade resistance. It was found in a South American wild potato called Solanum microdontum, a native of Bolivia and Argentina. ELR works in association with a key gene in the immune system, BAK1/SERK1, according to the researchers, led by Vivianne Vleeshouwers of Wageningen University in The Netherlands. The research team inserted the gene into the cultivated potato called Desiree, and found it was more resistant to several strains of blight.
For more information, read the news release at the Wageningen University website.
From The BICs
Some 50 farmers in the Japanese cities of Iwamizawa and Kitami in the island of Hokkaido signed a petition to support biotech/GM crops, their field trials, and cultivation, in two separate fora on March 26 and 27, respectively. Farmers were initially briefed on biotech crops, their benefits and potentials in the country and the Philippine experience in planting biotech corn. The fora was organized by Nippon BIC, Hokkaido Bio-Industry Association and ISAAA for farmers and farmer leaders to provide an insight on biotech crops and on how their voice and united action is vital in getting biotech crops planted in the country.
Dr. Fusao Tomita, director of Nippon BIC provided the current state of biotechnology and GM crops in Japan and Dr. Rhodora R. Aldemita of ISAAA presented the global and Philippine biotech/GM crop commercialization status, as well as lessons learned in moving biotech corn adoption in the Philippines. Farmer Mr. Yoshismasa Miyai gave his views in adopting new technologies, including biotech/GM crops in the forum in Iwamizawa City while farmer Mr. Yasushi Onodera gave a presentation on sugarbeet farming and his desire to plant GM sugarbeet in the Kitami City forum.
Farmer leader Hiroyuki Baba expressed his desire to collect more signatures for the petition which they will submit to the concerned government ministries as soon as possible.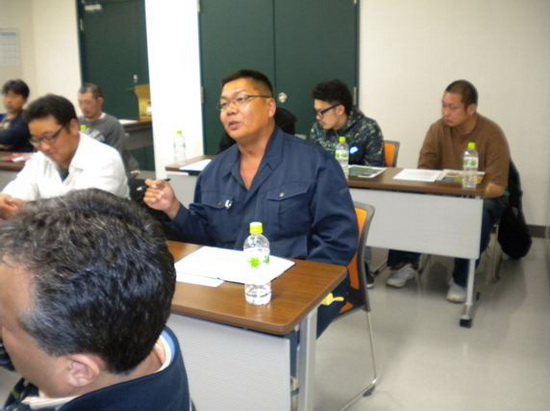 For details, contact Dr. Fusao Tomita of Nippon BIC at YRL05042@nifty.com or f.tomita@isaaa.org.