CBTNews Features
---
DR. SURINDER VASAL AND DR. EVANGELINA VILLEGAS
The World Food Prize in 2000 was awarded to Drs. Surinder Vasal and Evangelina Villegas for their contribution to developing maize containing twice as much usable protein as normal maize. Their breakthrough discovery of Quality Protein Maize, or QPM, has had a positive impact on millions of people since it remedied nutritional deficiencies from diets dependent on maize.
At the time of the award, Vasal and Villegas were working at the International Maize and Wheat Improvement Center (CIMMYT) in Mexico as plant geneticist and cereal chemist, respectively. It took them about 35 years to develop the maize that contained twice the amount of lysine and tryptophan, amino acids essential for human health and nutrition. By integrating cereal chemistry and plant breeding techniques, they developed QPM germplasm by combining the existing opaque-2 gene maize with genetic modifiers, resulting in maize with hard kernel characteristics, good taste, and higher quality levels of lysine and tryptophan.
Vasal earned his academic degrees from various institutions in India and started his career as a research assistant in the department of agriculture, Himachal Pradesh. He took up his first assignment outside India as a research associate in the Rockefeller Foundation Agricultural Program in Bangkok. In 1970, he became a post-doctoral fellow at CIMMYT, supervising the high lysine maize project. Eventually, he joined the international organization where he led the lowland tropical maize program. Vasal and his team introduced the first set of 58 tropical and 42 subtropical lines in 1991. This was followed in 1994 of an additional 62 tropical white and yellow lines. The increased availability of maize inbreds from CIMMYT has greatly helped accelerate hybrid research activities in developing countries.
Evangelina Villegas, on the other hand, is the first Mexican national and the first woman in 2000 to receive the World Food Prize. Born in Mexico, Villegas has a Ph.D. in Cereal Chemistry and Plant Breeding from North Dakota State University.
She began her career in 1950 as a chemist at the Instituto Nacional de Nutriologia and worked as a librarian in the Office of Special Studies. In 1957, she began work in the Wheat Industrial Quality Chemical Evaluation in the "Special Studies Office," sponsored by the Rockefeller Foundation and Secretaria de Agricultura in Mexico. In 1967, Dr. Villegas began her career at the International Maize and Wheat Improvement Center in Mexico (CIMMYT), where she conducted her most significant research, and was named Head of the General Service Laboratory 1992. She also served as a consultant for protein quality and industrial quality laboratories for national programs, in Brazil, Argentina, and Guatemala. She participated in the establishment of the quality laboratories in India, Thailand, Egypt, Tunis, Ghana, the Philippines, Peru, Ecuador, Colombia, Bolivia, and Mexico.
For more information on the two scientists visit http://www.punjabilok.com/science/indian_scientist.htm and
http://www.worldfoodprize.org/Laureates/Past/millenium.htm.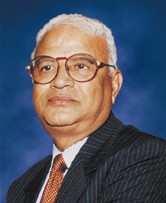 Dr. Surinder Vasal
(courtesy of
http://www.world foodprize.org)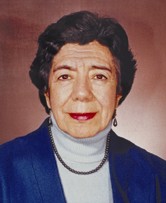 Dr. Evangelina Villegas
(courtesy of
http://www.world foodprize.org)