News
Global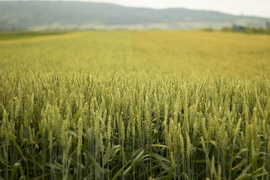 Researchers from the Howard Hughes Medical Institute (HHMI) and University of California, Davis in the United States, and the John Innes Centre in the United Kingdom have developed a much-needed genetic resource that will help accelerate the study of gene functions in wheat. The resource, a collection of bread and pasta wheat seeds with more than 10 million sequenced and carefully catalogued genetic mutations, is freely available to wheat breeders and researchers.
Wheat is an important crop, but a key genetic feature makes the plant difficult to study and manipulate. Wheat is polyploid, with multiple copies of its genome in every cell. Pasta wheat has two copies of every gene, and bread wheat has three.
Five years ago, the research team chemically induced random genetic mutation in thousands of wheat seeds. They developed an approach that lets them focus on the small fraction of the genome that encodes proteins. The team sequenced 400 billion bases of DNA and analyzed the 2,375 mutant lines that grew from the mutated seeds. Sequences of the 2,375 wheat lines are available to the public, and more than 3,000 seed stocks have been distributed to wheat researchers around the world.
For more details, read the news release at the HHMI website. The sequences are available at the Dubcovsky Lab at UC Davis, and at the Wheat TILLING website.
Africa
A two-day workshop on ethics in gene editing and research methodology was held at Bibliotheca Alexendrina, Alexandria, Egypt on January 4-5, 2017. About 60 scientists from different universities and research institutes were invited to attend the workshop.
Dr. Ismail Serageldin, the director of Bibliotheca Alexendrina welcomed the high eminent professors and discussed recent advances in the genome editing technology. He added that the speed of developing such technologies, with CRISPR-Cas9 technique, makes it possible to improve plant and animal traits in short time, as well as for human germline modification. He said, "the ethical concerns of this technique should be scientifically assessed. It is very important to head off potential fear mongering in the press and reactions by politicians."
The workshop also covered the advantages of gene editing as it is precise, easy, inexpensive, and very efficient. The final conclusion of the workshop includes the following points:
CRISPR-Cas9 technique made it possible to edit the DNA with greatly increased specificity and efficiency, and provide a wide scope of applications, but there should be a way to avoid misusage.
Genome editing raises substantial ethical concerns, especially that it allows new forms of social injustice, discrimination, and conflicts. Public awareness regarding the social and ethical implications of the technology needs to be carried out.
Human genome editing raises concerns about justice, dual use applications, unintended mutations, and others.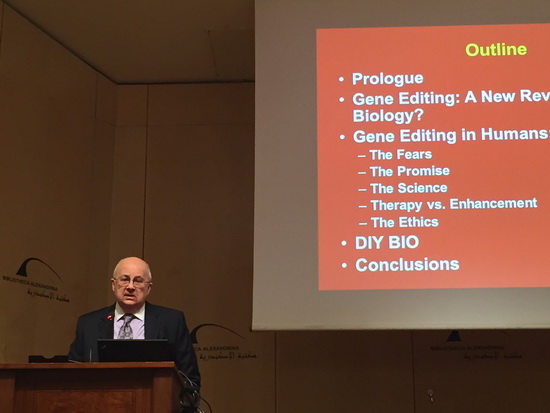 For more information about biotechnology in Africa, send an e-mail to
naglaa.abdallah@agr.cu.edu.eg
.
Americas
The U.S. Department of Agriculture's Animal and Plant Health Inspection Service (APHIS) completed a thorough assessment of the potential risks of genetically engineered bent grass developed by Scotts and Monsanto. Results of their assessments showed that the new variety is unlikely to pose a plant risk to agricultural crops or other plants in the U.S. Thus, APHIS announced the deregulation of the GE bent grass.
The Record of Decision and the Final Environmental Impact Statement are posted in the USDA-APHIS website.
The new variety of bent grass exhibits resistance to glyphosate herbicide.
Read more from the announcement posted in the Federal Register.
[ Send to a Friend | Rate this Article ]
---
Researchers at the Department of Energy's Oak Ridge National Laboratory (ORNL) have recently released the largest-ever single nucleotide polymorphism (SNP) dataset of genetic variations in poplar trees. It contains information useful to plant scientists, and researchers in the fields of biofuels, materials science, and secondary plant metabolism.
The released dataset consists of more than 28 million single nucleotide polymorphisms (SNP) derived from approximately 900 resequenced poplar genotypes. Each SNP represents a variation in a single DNA nucleotide and can act as a biological marker, helping scientists locate genes associated with certain characteristics.
BESC scientists will also be using the dataset to identify the molecular mechanisms controlling deposition of lignin in plant structures. Lignin, the polymer that strengthens plant cell walls, acts as a barrier to accessing cellulose and thereby preventing cellulose breakdown into simple sugars for fermentation.
ORNL researchers plan to use the Genome-Wide Association (GWAS) data in research areas of biofuel production, carbon fiber for lightweight vehicles, alternatives to conventional plastics, insulation materials as well as in the medical field.
The researchers still plan to expand the dataset and collaborate with other groups to collect and analyze additional phenotypes.
For more on the story, read the article in the Oak Ridge National Laboratory website.
[ Send to a Friend | Rate this Article ]
---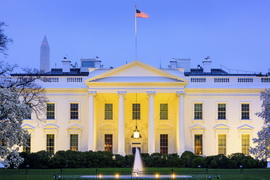 The White House has released the 2017 Update to the Coordinated Framework for the Regulation of Biotechnology (2017 Update). The 2017 Update provides a comprehensive summary of the roles and responsibilities of the three principal regulatory agencies — Environmental Protection Agency (EPA), Food and Drug Administration (FDA), and United States Department of Agriculture (USDA) — with respect to regulating biotechnology products.
Together with the National Strategy for Modernizing the Regulatory System for Biotechnology Products which was published in September 2016, the 2017 Update offers a complete picture of a robust and flexible regulatory structure that provides appropriate oversight for all products of modern biotechnology.
In order to help product developers and the public understand what the regulatory pathway for products might look like, this 2017 Update to the Coordinated Framework presents information about agency roles and responsibilities in several forms, including:
graphics that illustrate agency-specific overviews of regulatory roles;
case studies that demonstrate how a product developer might navigate the regulatory framework; and
a comprehensive table that summarizes the current responsibilities and the relevant coordination across EPA, FDA, and USDA for the regulatory oversight of an array of biotechnology product areas.
For more details, read the article in the White House Blog.
Asia and the Pacific
The Minister for Agriculture of Punjab, Pakistan, Naeem Akhtar Khan Bhabha, acknowledged the importance of biotechnology during his visit to biotech corn field trial.
The minister witnessed the biotech corn under field testing conducted by Monsanto in Pakistan. He was also briefed about the technology features, crop characteristics, trial and testing parameters, and agronomic practices.
Local farmers were also present during the tour and learned about the developments in biotechnology. Planting biotech corn in the future is expected to help farmers reduce costs in inputs and labor, while protecting the crop yield.
Read more from News Updates, Pakistan Observer, and The News International.
[ Send to a Friend | Rate this Article ]
---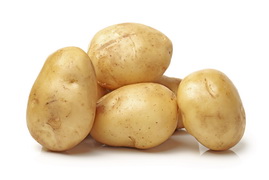 Bangladesh is set to gain from its second biotech crop after Bt brinjal. Scientists from Bangladesh Agricultural Research Institute (BARI) developed a new variety of potato exhibiting resistance to late blight and they have applied for its commercial release. Late blight is one of the most devastating diseases of potato caused by fungal attack. Each year, farmers in Bangladesh spend up to Tk 100 crore (US$12.8M) in applying 500 tonnes of fungicide to protect potato crops from late blight. At present, Bangladesh is the 7th top producer of potato worldwide.
According to Md Abu Kawochar, a scientific officer at BARI's Tuber Crops Research Center, the final regulatory trials held in six locations in Bangladesh during the previous potato season showed positive results. Thus, the application for commercial release was submitted on December 29, 2016.
Read more from North Carolina State University and The Daily Star.
Europe
The European Food Safety Authority (EFSA) Panel on Genetically Modified Organisms (GMO Panel) has published the Scientific Opinion on the data submitted for the renewal of authorization application of the insect resistant and herbicide tolerant genetically modified (GM) maize 1507. Application EFSA-GMO-RX-001 was submitted by Pioneer Overseas Corporation and Dow Agrosciences LLC, for food and feed uses, import and processing, but excludes cultivation within the European Union (EU).
Under the assumption that the DNA sequence of the event in maize 1507 considered for renewal is identical to the corrected sequence of the originally assessed event, the GMO Panel concludes that no new hazards or modified exposure and no new scientific uncertainties were identified for the application for renewal that would change the conclusions of the original risk assessment on maize 1507.
For more details, read the Scientific Opinion in the EFSA Journal.
Research
Scientists from Wageningen University and Research Centre and partners conducted a functional characterization of the powdery mildew (PM) susceptibility gene SmMLO1 in eggplant to help other researchers in developing PM resistant eggplant varieties.
Eggplant, an important vegetable, can be a host of fungal species that can cause powdery mildew disease. Some copies of the Mildew Locus (MLO) gene family are PM susceptibility factors because their loss of function leads to mlo resistance. In a previous study conducted by Valentina Bracuto and colleagues, MLO homolog from eggplant, SmMLO1, was successfully isolated. Though SmMLO1 is closely related to MLO susceptibility genes present in other species, it exhibits a unique non-synchronous amino acid substitution particularly in protein position 422.
The follow up study showed that transgenic overexpression of SmMLO1 in tomato compromised resistance to the PM pathogen, which indicates that SmMLO1 is a PM susceptibility factor in eggplant. Furthermore, PM susceptibility returned during expression of a synthetic gene, s-SmMLO1, encoding a protein identical to SmMLO1, except for the presence of T at position 422. This shows that the amino acid change does not affect the protein role as PM susceptibility factor.
Read the research article in Transgenic Research.
[ Send to a Friend | Rate this Article ]
---
A plant's ability to adapt to rhizosphere drought stress requires reprogramming of root growth and development. While studies have documented the root adaption for tolerance to drought stress, the underlying mechanism is still incomplete. Dong-Keun Lee of Seoul National University and a team of researchers have identified OsNAC6-mediated root structural adaptations, such as increased root number and root diameter, which enhance drought tolerance in rice.
Multi-year drought field tests revealed that the grain yield of OsNAC6 root-specific overexpressing transgenic rice lines were less affected by drought stress than non-transgenic controls. Further analysis of the mutants revealed that OsNAC6 upregulates expression of target genes involved in multiple drought tolerance pathways. Moreover, overexpression of NICOTIANAMINE SYNTHASE genes, direct targets of OsNAC6, promoted the accumulation of the metal chelator NA.
OsNAC6 regulates molecular drought tolerance mechanisms and has potential for the development of high-yielding crops under drought conditions.
For more on this study, read the article in Plant Biotechnology Journal.
Beyond Crop Biotech
In an effort toward better understanding of how the Zika virus infects host cells and spreads, researchers at Purdue University have published a high resolution structure of the immature Zika virus. The structure of the mature Zika virus has been published in 2016, and researchers point at the differences between immature and mature Zika virus. The Zika virus is a mosquito-borne disease and has been associated with a birth defect called microcephaly that causes brain damage and an abnormally small head in babies born to mothers infected during pregnancy.
The researchers used cryo-electron microscopy to reconstruct the immature virus's structure at 9 Ångstroms resolution, about a thousand times better resolution than a conventional light microscope. They found that the genome of the virus is housed inside a protective envelope that includes a lipid membrane, an envelope protein, a precursor membrane protein, and a capsid protein. A map of the immature virus's structure revealed details about the proteins, showing that the envelope and precursor membrane proteins are arranged in 60 spike-like features on the virus's surface. The capsid protein is located on the internal side of the lipid membrane. The structure differs from the mature Zika virus in that the membrane protein in the mature virus is covered by the envelope protein.
For more information, read the news release from Purdue University.
[ Send to a Friend | Rate this Article ]
---
Researchers at the University of California, Davis (UC Davis) have released the first public genome sequence of Coffea arabica, the species providing 70% of global coffee production. Arabica coffee is a hybrid cross derived from robusta coffee (C. canephora) and the closely related C. eugenioides. As a result, C. arabica's complex genome has four sets of chromosomes, while most plants (and also humans) have only two chromosome sets.
The researchers collected genetic material from different tissues and developmental stages of 23 Geisha coffee trees in California. Geisha is known for its unique aromatic qualities, and is a high-value C. arabica variety that originated in the mountains of western Ethiopia. Plant material from UCG-17 Geisha was used for developing the C. arabica genome sequence.
UC Davis researchers used sequencing technology developed by Pacific Biosciences of Menlo Park, California. The researchers estimated that UCG-17 Geisha has a genome made up of 1.19 billion base pairs — about one-third that of the human genome. The study revealed an estimated 70,830 predicted genes. They sequenced samples from 22 other Geisha coffee trees to obtain a glimpse of the genetic variation within that variety and among 13 other C. arabica varieties. These are important in developing plants that can resist disease and cope with other environmental stresses.
For more details, read the news release from UC Davis.