News
Global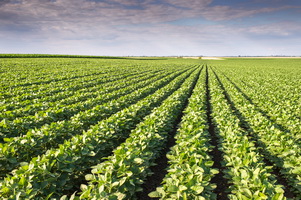 The global bioengineered food market is expected to increase with an annual growth rate of ~5% from 2016-2023, according to the report of Occams Business Research and Consulting Pvt. Ltd. The growth of the global bioengineered food market is mainly attributed to the increasing number of approvals of bioengineered food in many countries, among other factors.
The report also mentioned, according to ISAAA, around 92% of the U.S. corn crops' seeds were bioengineered in 2015, along with 94% of the soybean crops. Canadian Biotechnology Action Network also reported that in 2015, around 80% of the corn and 60% of soybeans produced in Canada were bioengineered.
Other key findings in the report include:
Increasing production of bioengineered food is the key driving factor that is boosting the growth in the market.
North America held highest revenue share in 2016.
Crop type segment held the large revenue share in 2016 due to increasing production of GM crops across the globe.
Product development is the key strategy adopted by players of bioengineered food market.
For more details, visit the Occams Research website.
Africa
The 2016 annual report on Global Status of Commercialized Biotech/GM Crops (ISAAA Brief 52) has been launched in Cameroon and Malawi. The report was also virtually launched in Nairobi, Kenya on June 13, 2017.
In Cameroon, the report was presented during the African Biosafety Service Providers coordination meeting in Yaounde on May 4, 2017 and attended by workshop participants and 10 Cameroonian journalists. It was presided over by Dr. David Mbah, Executive Secretary of the Cameroon Academy of Sciences. Dr. Mbah said that the country "chose biotech cotton trials as a starting point so that people get a chance to see that there is nothing to fear because the scientific and regulatory process is rigorous." He added that once Cameroonians had confidence in the technology, more biotech crops will be introduced in the country.
In Malawi, Dr. Albert Changaya, Controller of Agricultural Extension and Technical Services urged the journalists to "convey messages based on scientific evidence and facts so that governments can hasten decision making." He allayed fears on GM crops, stating that the technology provided a viable tool in improving agricultural productivity. The launch took place on June 7, 2017 during a regional media training workshop organized by Malawi's Department of Agricultural Research Services, COMESA and ISAAA. It was attended by 40 journalists from Malawi, Swaziland, Zambia, and Zimbabwe, who also had an opportunity to visit a Bt cotton varietal trial in Central Malawi. "We believe in our scientists and we have seen the prospects of Bt cotton, which is producing more than 30 bolls compared to just 6-8 bolls per plant you saw in our farmers from traditional cotton" lamented Jennifer, a cotton farmer in Chitala. "Farmers are the best judges and will be the first to reject the technology if it does not deliver. What they need is the opportunity to practically make that decision," said Dr. Getachew Belay, COMESA's Senior Biotechnology Policy Adviser. Malawi granted its first environmental release approval for Bt cotton in 2016.
For Africa, 2016 was the 19th year of commercialization of biotech crops. A total of 13 countries, up from 11 in 2015 either planted, conducted trials or transitioned to granting approvals for general release of various biotech crops. South Africa and Sudan grew a total of 2.8 million hectares of biotech crops out of the 185.1 million hectares grown worldwide.

For more information, contact the ISAAA AfriCenter Director, Dr. Margaret Karembu: mkarembu@isaaa.org.
Americas
Chickpeas may soon be added to the list of vitamin A-enriched crops. Vitamin A has been proven to enhance brain function, improve sight and skin health, and slow down aging.
According to Bunyamin Tar'an, professor at the University of Saskatchewan and chickpea breeder, chickpeas are a well-known source of protein and minerals in many countries and used as meat substitute. Thus, they are conducting a research to boost the vitamin A content of this pulse crop. One of his PhD students, Mohammad Rezaei, has identified the genes in the chickpea DNA that control the plant's production of vitamin A. He used the chickpea whole genome sequence generated from the collaboration of Tar'an's lab with many national and international research institutes and universities.
Rezaei is now looking for genetic markers associated with the vitamin A trait which colors the vegetable yellow, orange, and red. Then Tar'an would use the genetic markers for selection to speed up the development of new varieties.
For more details, read the original article from the University of Saskatchewan.
[ Send to a Friend | Rate this Article ]
---
Scientists from the University of Kentucky led by Professor Hongyan Zhu have discovered a more efficient way for legumes to fix nitrogen. Zhu and his team found two antimicrobial peptides in the legume Medicago truncatula that kill certain rhizobial bacteria as nitrogen fixation begins. M. truncatula is closely related to alfalfa, a forage legume.
Zhu believes that the antimicrobial proteins originally functioned to kill bacteria as they entered the plant, but have evolved to manipulate certain bacteria to start the nitrogen fixation process. Bacteria that do not tolerate the peptides die almost immediately. "This finding offers scientists a strategy to improve nitrogen fixation in legumes by selecting or manipulating these genes to accept more bacteria. This could potentially allow legumes to fix more nitrogen," Zhu said.
For more details, read the University of Kentucky Research News.

[ Send to a Friend | Rate this Article ]
---
The National Corn Growers Association (NCGA) brought the farmers' perspective on important conversations during the U.S. Department of Agriculture's Animal and Plant Health Inspection Service (USDA APHIS) public comment meeting held at the University of California, Davis on June 13, 2017. The public meeting, which was the second of three, allowed the opportunity to provide input on the proposed rule that would modify the science-based federal regulatory framework that regulates the use of genetically engineered organisms in agriculture.
Leon Corzine, NCGA past president, and Freedom to Operate Action Team Vice Chair Brandon Hunnicutt both spoke at the meeting, providing insight into the impact that such regulations have upon farmers. They emphasized the importance of biotech tools, and stressed the value farmers place on regulatory efficiency and transparency in a system based solidly on science. Farmer leaders urged the officials present at the meeting to refine the proposal so that USDA can chart a path forward for agricultural biotechnology and products derived from other precision breeding tools that offers regulatory relief and consistency.
During the meeting, comments noted that farmers have a strong interest in reducing the regulatory burden that stifles innovation and suppresses competition. Farmers expressed the need to maintain access to tools that will allow them to quickly react to increasing environmental challenges. The first session was conducted in Kansas City on June 6, while the final session will be held in Riverdale, Maryland.
Read more at the NCGA website.
[ Send to a Friend | Rate this Article ]
---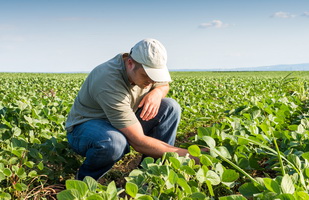 Biotechnology is an essential tool in farmers' quest to produce enough food to meet the needs of 9.7 billion people by 2050, said the American Soybean Association (ASA) in their comments submitted to both the U.S. Department of Agriculture (USDA) and the U.S. Food and Drug Administration (FDA) regarding regulations in response to advances in genetic engineering.
The Association has expressed concern that aspects of the proposed rules will increase regulatory burden and stifle research and innovation, but applauded USDA's efforts to "reduce the burden on regulated entities." ASA's comments to FDA also cheered USDA's proposal to exclude certain genome editing techniques from requiring pre-market approvals because they are low risk and could be found in nature or achieved through traditional breeding methods.
ASA's full comments to USDA and FDA are available on their website.

Asia and the Pacific
China, the world's largest importer of soybean, has approved importation of new varieties of GM crops from the U.S.
The demand for more soybeans increased in China over the past decade because of the rise in meat consumption in the country. Thus, more supply of soybean is needed to be used as animal feed.
Chinese officials will strive to speed up the assessment of the new varieties of GM crops from the U.S. which is part of a "100-day plan" to open up trade. Last year, China approved only one variety of GM crop for import. The agriculture ministry also renewed the approvals for import of 14 other GM crops including corn, sugar beet, and rapeseed, which will be valid for three years.
Read the original news from FT.com and Scoop.
[ Send to a Friend | Rate this Article ]
---
A global team of experts discovered the key traits in lentils that will enable the important grain legume to tolerate rising temperatures.
Scientists from the University of Western Australia, Panjab University, Indian Council of Agriculture Research (ICAR) - Indian Institute of Pulse Research, Punjab Agricultural University, and International Center for Agricultural Research in the Dry Areas (ICARDA) screened a number of lentil genotypes in the field and lab to search for heat tolerant traits and the key mechanisms involved in the tolerance. They exposed the lentil genotypes to heat stress during the crucial stage of reproduction, which led them to five genotypes showing heat tolerance and another five with heat sensitivity. The heat tolerant genotypes showed significantly higher germination, pollen viability, stigma function, ovule viability, and pollen tube growth as well as higher sucrose production compared with the heat sensitive genotypes.
Read more about the study in the UWA website.
[ Send to a Friend | Rate this Article ]
---
A team of researchers from Shanghai Institutes for Biological Sciences (SIBS) of the Chinese Academy of Sciences and Bayer will work together to improve wheat yields. In the collaboration, SIBS researchers will work closely with Bayer on developing and validating a wheat canopy photosynthesis model.
Jeroen Van Rie, crop efficiency trait research expert and Bayer's lead scientist on the project, says, "The world population is growing, and arable land is limited. The crops of the future will have to deliver top performance, especially in wheat, which accounts for about 20% of the world's food energy intake today." He added that the joint research work will help identify ways of improving photosynthesis and yield.
Prof. Zhu Xinguang, principal investigator of the Plant Systems Biology group at Shanghai Institute of Plant Physiology and Ecology, adds that improving photosynthesis is one of the most promising approaches to dramatically improve crop productivity. "In this new grant, we will develop advanced wheat canopy photosynthesis models to help guide future wheat breeding," he added.
For more about this collaboration, read the article at the Chinese Academy of Sciences Newsroom.
Europe
To help improve the quality of plant-based foods, researchers from the University of York and Quadram Institute unlocked the genetic secrets of plant cell walls. Using a microarray, the team analyzed thousands of plant cell samples simultaneously using a microarray, and harvested large amount of data relevant to the arrangement of the cell. They linked this information back to particular changes in genetic information between the different varieties of plant cell, using association mapping.
Dr. Ian Bancroft from the University of York said, "Plant cell walls are made up of sugars, which can be arranged into a myriad of different carbohydrates that determine cell wall properties in subtly different but significant ways." He added that variations in these sugars alter the properties of the plant, including growth and defense against pests and diseases. They also affect the properties of plant products, such as the nutritional quality and usability as biofuel products.
"With a better understanding of the genetic controls of plant cell wall synthesis we can make more effective improvements to support agricultural industries and the bioindustry," he said. The microarray technology helped identify genetic markers in specimens that tended to contain more, or less of a specific component. Breeders identify when the good gene variant is present, and scientists know the likely position and identity of relevant genes through the highlighted markers.
For more, read the research news at the University of York website.

Research
Cotton fiber is differentiated from single cell of ovule epidermis. A number of genes are involved in fiber formation, however, only a few fiber genes have been studied. The Kinesin 13 subfamily was found to play vital roles during cell division and cell elongation, and is believed to be involved in the regulation of cotton fiber development.
Yan-Jun Li and Shou-Hong Zhu from the Shihezi University in China cloned and studied the GhKIS13A1 gene, a member of the Kinesin 13 subfamily. Analysis showed that GhKIS13A1 maintained low expression levels during cotton fiber development. Assays also showed that the GhKIS13A1 protein has microtubule binding activity and basal ATPase activity that can be activated significantly by the presence of microtubules.
Overexpression of GhKIS13A1 in Arabidopsis reduced leaf trichomes and the percentage of three-branch trichomes, and increased two-branch and shriveled trichomes. Furthermore, when expressed in the Arabidopsis Kinesin-13a-1 mutant, GhKIS13A1 rescued the defective trichome branching of the mutant, making it normal.
These results suggest that GhKIS13A1 regulates the number and branching pattern of leaf trichomes. With the similarities between cotton fibers and Arabidopsis trichomes, it is believed that GhKIS13A1 may also be involved in the regulation of cotton fiber development.
For more on this study, read the article in BMC Biotechnology.
[ Send to a Friend | Rate this Article ]
---
The CBF/DREB 1 increases freezing tolerance in woody plants but is associated with dwarfed plants and delayed flowering. These same changes were observed when Arabidopsis DWARF AND DELAYED FLOWERING 1 (DDF1) was overexpressed. However, DDF1 orthologs have not been studied in woody plants.
Michigan State University's Guo-qing Song investigated the overexpression of blueberry (Vaccinium corymbosum) DDF1, named VcDDF1. The VcDDF1 overexpression resulted in enhanced freezing tolerance in tetraploid blueberry plants and did not result in significant changes in plant size and flowering time. Analysis revealed differentially expressed (DE) genes in the pathways of cold-response, plant flowering, DELLA proteins, and plant phytohormones between the transgenic and non-transgenic blueberry.
The increase in freezing tolerance was associated to the expression of cold-regulated genes and the ethylene pathway genes. The unchanged plant size, dormancy and flowering were due to the minimal effect of the VcDDF1-OX on the expression of DELLA proteins, flowering pathway genes, and the other phytohormone genes. The differentially expressed genes in auxin and cytokinin pathways also suggest altered plant tolerance to drought and high salinity.
The overexpression of VcDDF1 or its orthologues can be a new approach to increase freezing tolerance of woody plant species.
For more on this study, read the article in BMC Plant Biology.
Beyond Crop Biotech
Genetically engineered Baby's Breath (Gypsophila) flowers may soon be available in the American market.
Commercial cut-flower developer, Imaginature Ltd. is seeking the approval of Kenya's National Biosafety Authority (NBA) to conduct open field trials of GE Gypsophila, which is targeted for the American market. Experts at Imaginature altered the genes of the flower to produce more colors, making it more attractive and profitable. "We added a few genetic elements responsible for new color range — from dark purple to red, to light pink — in flowers from a model plant called Arapidopsis," said the notice to NBA. It was also mentioned that the initial confined testing was done by the company in collaboration with Kenya Plant Health Inspectorate Services and Kenya Agricultural and Livestock Research Organisation under NBA's supervision.
Kenya is a top grower and exporter of cut-flowers. Thus, when the GE Gypsophila becomes available in the market, it will help the country earn higher revenues in foreign exchange. NBA head, Willy Tonui, said that scientific analysis and gathering of public comments are being done by NBA and the final decision will be made available after the procedures.
Read the original story from Daily Nation and Floral Daily.
[ Send to a Friend | Rate this Article ]
---
Cornell University researchers have found out how E. coli bacteria defend themselves against antibiotics and other poisons. When undesirable molecules show up, the bacterial cell opens a tunnel through its cell wall and pumps out the intruders. According to Peng Chen, professor of chemistry and chemical biology, scientists have hypothesized on the assembly of these tunnels for a long time. Now the team has seen them.
Chen and colleagues selected an E. coli strain that pumps out copper atoms that would poison the bacteria. The researchers genetically engineered it, adding an additional DNA sequence that codes for a fluorescent molecule to its defense. Using a powerful microscope, they exposed a bacterial cell to copper atoms and periodically zapped the cell with an infrared laser to induce fluorescence. They then witnessed how the tagged protein traveled in the cell. The team genetically engineered various proteins to turn their metal-binding capability on and off, and observed the effects.
The key protein, known as CusB, lives in the periplasm. When CusB binds to an intruder that has passed through the porous outer membrane, it changes its shape and attaches itself between two related proteins in the inner and outer membranes to form a complex known as CusCBA that acts as a tunnel through the cell wall. The inner protein has a mechanism to grab the intruder and push it through. The tunnel locks the inner and outer membranes together, making the periplasm less flexible and interfering with its normal functions. This defense mechanism against toxic metals may also explain how bacteria develop resistance to antibiotics, by mutating their defensive proteins to recognize them.
For more details, read the Cornell Chronicle.