News
Global
The Scientific American released the 2016 issue of worldVIEW: A Global Biotechnology Perspective. It features the worldVIEW Scorecard, which ranks countries according to their biotech involvement and innovation. The United States remains on top of the list since the Scorecard started in 2009. It excels particularly in two categories: productivity and education/workforce. The second on the list is Singapore, followed by Denmark, New Zealand, and Australia. Other countries showed excellence in some specific areas, such as Denmark with the top score in intensity; Hong Kong ranks third in enterprise support; and Saudi Arabia takes the 12th spot in education/workforce, due to its students' strong desire to return home after foreign doctoral studies (low brain drain).
[ Send to a Friend | Rate this Article ]
---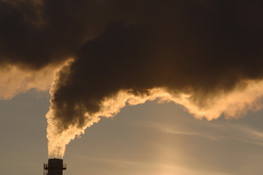 Researchers from Purdue University investigated the global economic and greenhouse gas (GHG) emission impacts of
GM crops
by modeling two counterfactual scenarios and assessing them apart and in combination. The first scenario explored the effect of global GMO ban, while the second one modelled the effect of increased GMO penetration with specific focus on the impact on price, welfare, and GHG emissions linked to
GM technologies
.
Results showed that food prices might increase from 0.27 to 2.2 percent, depending on the region. Total welfare losses linked to GM technology ban may sum up to $9.75 billion. Aside from economic effects of loss of important
biotech traits
, environmental effects can also take place. Full environmental analysis was not conducted in the study, but possible land use change due to loss of GMO traits and GHG emissions were analyzed. It was predicted that a significant increase in GHG emissions will occur if GMO technology is banned.
Download a copy of the paper in
AgEcon
.
Africa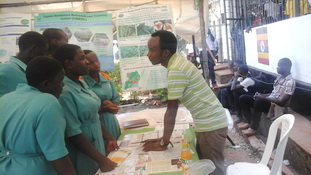 While officially opening the 24th edition of the Annual National Agricultural and Trade Show on July 14, 2016, President Yoweri Museveni analyzed what confuses Ugandans about GM technology, which involves transferring genes from one plant into another plant of economic interest, and to impart better qualities in the crop. He further called upon parliament to pass the National Biotechnology and Biosafety Bill into law to allow Ugandan farmers gain access to GM crops.
The event which ran from July 11-17, 2016 under the theme, "Promoting Sustainable Agricultural Land Management for Agricultural Transformation and Wealth Creation," set a platform for displaying and identifying innovations made by local and foreign companies through improved technologies for better agricultural production, marketing, and poverty eradication. Uganda Biosciences Information Center (UBIC) showcased various agricultural research tools/products and their relevance along the commodities' value chain in the country. During the week-long event some 500 local and international exhibitors, policy makers, farmers, students, and the general public visited the biotechnology stall.
Participants were disappointed to learn that the current policy environment in the country does not allow general use of what they saw as very useful crop varieties that they desperately need to address crop production challenges. They also acknowledged the need for a regulatory system to ensure effective and sustainable use of the biotechnology tools.
During the event, the President launched a new maize variety, Drought Tego, a conventional WEMA variety that is more tolerant to long dry spells than most hybrids currently in Ugandan markets. The President applauded the National Agricultural Research Organization (NARO) for the work done towards addressing farmers' challenges and their efforts towards improving the quality of agricultural outputs.
For more details, contact the UBIC coordinator at ubic.nacrri@gmail.com.
Americas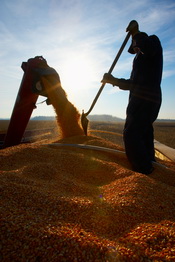 In its most recent report, the Economic Research Service of the U.S. Department of Agriculture (USDA ERS) said that despite uncertainty about consumer acceptance, farmers in the U.S. have adopted genetically engineered (GE) crops widely since their commercial introduction in 1996. Soybeans and cotton have been the most widely adopted GE crops in the U.S., followed by corn.
Adoption of GE soybean reached 94 percent of the total soybean in the U.S. in 2016 (soybeans have only herbicide tolerant [HT] varieties). Adoption of all GE cotton, including the area planted with either or both HT and insect resistant/Bt traits, reached 93 percent of cotton acreage in the U.S. in 2016. Adoption of all GE corn accounted for 92 percent of corn acreage in 2016.
The U.S. has more hectares planted to GE crops than any other country, accounting for almost 40% of the global hectarage of 179.7 million hectares in 2016 alone.
For more information, read the Recent Trends in GE Adoption at the USDA ERS website.

Asia and the Pacific
Scientists led by The Australian National University (ANU) have discovered how plants, such as rice and wheat, sense and respond to stress brought by extreme drought.
Lead researcher Dr. Kai Xun Chan said the team discovered an enzyme that senses adverse drought and sunlight conditions, and how it works from atomic to overall plant levels. The sensor in plant leaves constantly sense its environment, including water and light levels. It can sense when the conditions become unfavorable, such as during extreme drought stress, when it sets off a 'fire alarm' in the plant, telling it to respond to drought by making beneficial chemical compounds. When this sensor alarm is activated during a dry season, the plant can activate counter-measures in its leaves to prevent unnecessary water loss and ensure that the plant survives until the next rainfall.
"We're really excited about the potential applications of this research, which range from genetic modifications and plant breeding to the development of a chemical spray that directly targets this sensor to set off the alarm in plants," Dr. Chan said.
For more information, read the news release at the ANU website.
[ Send to a Friend | Rate this Article ]
---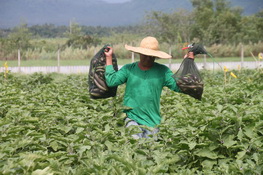 In a unanimous decision, the Philippines Supreme Court on Tuesday, July 26, 2016, reversed its December 2015 ruling, which temporarily stopped the field testing, propagation, commercialization, and importation of genetically modified organisms (GMOs) in the country.
In the En Banc session, the Supreme Court granted nine Motions for Reconsideration filed by the Bt talong (eggplant) proponents, and issued a new one, dismissing on the ground of mootness, the petition for Writ of Continuing Mandamus and Writ of Kalikasan filed by Greenpeace Southeast Asia (Philippines) and Magsasaka at Siyentipiko sa Pagpapaunlad ng Agrikultura (MASIPAG).
The Supreme Court agreed with the petitioners that the case should have been dismissed in view of the completion and termination of the Bt talong field trials and the expiration of the Biosafety permits in 2012. The Court also stated that it should not have resolved the case on its substantive merits due to mootness, and should not have acted on the constitutional question of whether the Department of Agriculture (DA) Administrative Order 08-2002 was unconstitutional, citing that this matter was only collaterally raised.
The Court also stated that the exceptions to mootness were not present and thus the Court should not, in the first place, have decided the matter.
In December 2015, the Supreme Court not only stopped the field testing of Bt talong, but also temporarily stopped any application for field testing, contained use, propagation, and importation of GMOs; it also nullified DA AO 08-2002, saying the order lacked the minimum safety requirements under Executive Order 514, which established the National Biosafety Framework.
For more information about agricultural biotechnology in the Philippines, visit the SEARCA Biotechnology Information Center website.
Europe
Sense about Science EU was launched during the EuroScience Open Forum (ESOF) conference in Manchester on July 26, 2016. Sense about Science is a London-based group that seeks to increase public understanding of science and promote evidence-based policy. The group has been active in implementing campaigns that call for open discussion about evidence, free from intimidation, hysteria, and political pressure. Their campaigns cover contentious issues such as
genetically modified organisms
, the health risk of chemicals, alternative medicine, vaccination, "detox diets," and libel laws.
Sense about Science also holds a database of experts who are willing to address issues with the media, and bestows the John Maddox Prize, for individuals who promote sound science and evidence on a matter of public interest.
Aside from the launch, the group will also hold sessions in the ESOF about peer review (career workshop) and citizen science.
[ Send to a Friend | Rate this Article ]
---
An international team of researchers from Germany, Israel, UK, and the US has successfully sequenced the genome of Chalcolithic barley grains for the first time. The 6,000-year-old seeds were the oldest plant genome to be reconstructed to date, retrieved from Yoram Cave in the southern cliff of Masada fortress in the Judean Desert, close to the Dead Sea. This prehistoric barley is very similar to present-day barley.
The analyses show that seeds cultivated 6,000 years ago greatly differ genetically from the wild forms found in the region today, though considerable genetic overlap with present-day domesticated lines from the region were evident. This shows that barley domestication in the Fertile Crescent was already well advanced very early, and that conquerors and immigrants to the region did not bring their own crop seeds, but continued cultivating local crops.
The comparison of the ancient seeds with wild forms from the region and with landraces enabled to geographically suggest the origin of the domestication of barley within the Upper Jordan Valley, a hypothesis that is also supported by two archaeological sites in the surrounding area where the earliest remains of barley cultivation have been found.
For more details, read the news release at the Bar-Ilan University website.
[ Send to a Friend | Rate this Article ]
---
The European Commission authorized three biotech soybean varieties for import. The GM soybean varieties, MON 87708 x MON 89788, MON 87705 x MON 89788, and FG 72, received favorable scientific opinion from the European Food Safety Authority (EFSA) last year. The varieties also received "no opinion" votes from the 28 member states of the European Union. The authorizations released are valid for 10 years. According to the Commission's statement, any products produced from approved biotech soybean varieties will be subject to the EU's strict labeling and traceability rules.
Research
Despite numerous studies, efficient control methods for bacterial wilt caused by Ralstonia solanacearum remain unavailable. This prompted scientists from Fujian Agriculture and Forestry University in China, led by Chong Zhang, to characterize a novel resistance gene AhRRS5 from peanut, which was found to be upregulated in both resistant and susceptible peanut cultivars in response to R. solanacearum.
Analysis revealed that treatment with phytohormones, as well as abiotic stresses increased the expression levels of AhRRS5. When overexpressed in tobacco, the gene induced hypersensitive response and enhanced the crop's resistance to R. solanacearum. Several defense-responsive marker genes were also upregulated in transgenic lines compared to the wild types.
Results reveal that AhRRS5 participates in the defense response to R. solanacearum through multiple signaling pathways. The results of this study may serve as guide to developing enhanced resistance to bacterial wilt disease.
For more information, read the full article in Plant Biotechnology Journal.
[ Send to a Friend | Rate this Article ]
---
Lolium perenne is a freeze-tolerant ryegrass capable of withstanding extremely low temperatures. Ice-binding proteins (IBPs) are hypothesized to help the plant prevent freezing damage by restricting the growth of ice crystals in the apoplast. Melissa Bredow, together with her colleagues from Queen's University in Canada, investigated the expression, localization and freezing protection capabilities of two L. perenne IBP isoforms, LpIRI2 and LpIRI3, as well as a processed IBP (LpAFP).
All IBPs were expressed individually in Arabidopsis plants and were studied. Analysis showed that LpIRI2 and LpIRI3 were both upregulated following cold acclimation. Both the LpIRI3 and LpIRI2 isoforms also accumulate in the apoplast of transgenic Arabidopsis plants. Meanwhile, the processed isoform, LpAFP, remained intracellular.
Transgenic plants expressing either LpIRI2 or LpIRI3 showed reduced ion leakage after low-temperature treatments and had improved freezing survival while transgenic LpAFP-expressing lines did not exhibit any freezing protection. Freeze protection was also further enhanced by with the introduction of more than one IBP isoform.
These results demonstrate that apoplastic expression of L. perenne IBP isoforms could provide freezing protection to crops. Expression of more than one IBP also enhanced freezing protection.
For more on this study, read the article in Plant Biotechnology Journal.
Beyond Crop Biotech
Researchers led by the University of Michigan and Purdue University have revealed the molecular structure of a protein produced by the Zika virus thought to be involved in its reproduction and interaction with a host's immune system.
The NS1 protein of Zika has substantially different electrical-charge properties than those of other flaviviruses. The study was also the first to capture the molecular structure of flexible loops on the wing domains of the protein, which were not seen in previous studies. It was previously thought this loop flipped up, but the new study showed it flips down from the wings.
"Seeing this difference provides new insights that help us better understand the NS1 protein," said Richard Kuhn, Purdue University professor, and member of the research team that first determined the structure of the Zika virus. "Understanding its structure and functions help us identify targets for inhibitors to block important viral processes and treat infection," he added.
For more information, read the news release at the University of Michigan website.
[ Send to a Friend | Rate this Article ]
---
A study led by Veterans Affairs and University of Iowa has suggested that an infusion of stem cells could help lessen the risk for glaucoma. These were the findings of Dr. Markus Kuehn and his team of researchers on their study of stem cells in mice.
Dr. Kuehn's team injected stem cells into the eyes of mice with glaucoma. The stem cell injection caused a proliferation of new endogenous cells in the trabecular meshwork, which serves as a drain for the eyes to avoid fluid buildup that leads to glaucoma.
A promising feature of this study is that the type of stem cells used could be created from cells harvested from the patient's own skin. The team was able to get these stem cells to grow into trabecular meshwork cells by culturing them in a solution conditioned by actual human trabecular meshwork cells.
The researchers are confident that their results are promising for the most common form of glaucoma. However, they are not yet sure if it is applicable to other forms of the disease, which needs further study.
For more on this study, read the article in the US Department of Veterans Affairs website.
Announcements
What: ICABR 2016 : 18th International Conference on Agricultural Biotechnology Research
Where: Holiday Inn Miami Beach, Florida, USA
When: December 5-6, 2016
For details on program, venue, and deadlines for paper submissions, visit the ICABR 2016 website.
Document Reminders
A new book titled Yes to GMOs has been released. The book is authored by Borut Bohanec, professor of plant breeding and biotechnology at University of Ljubljana, Slovenia, and Mišo Alkalaj, a mathematician and IT manager at the "J. Stefan" Institute in Ljubljana. The book encourages the public to embrace knowledge about GMOs instead of being uninformed and fearful. It answers the following key questions on GMOs:
How GMOs are spreading throughout the world
How genetics protects plants against pests, fungal and bacterial diseases and viruses
What is an enviropig and why bulls need no horns
How plants can become frost resistant and need less fertilizer
How plants and animals could become living drug producers
Why any housewife would like to keep health promoting carrots, onions or tomatoes in her garden
How allergies on food can be a thing of the past and
How the president of Slovenia could illuminate his goldfish.
Get a copy of the book now.