News
Americas
New research conducted by scientists at Cornell University reveals that even the highest performing maize crops contain rare deleterious mutations from errors that occur randomly every generation. These mutations may also come from ancient mutations genetically linked to a beneficial genetic variation that was selected during crop domestication and breeding.
To evaluate the impact of these mutations, the team led by Karl Kremling created one of the largest public data sets of gene expression in plants. The dataset includes nearly 300 lines of maize varieties across seven tissue types, leading to nearly 80 million observations of gene expression. The set allowed the researchers to link deleterious mutations in maize to abnormal phenotypes. They also showed that some of these rare mutations were made more abundant during the process of domestication. The most effective way of fixing deleterious mutations will likely involve gene editing, according to the team.
Read more in the Cornell Chronicle.
[ Send to a Friend | Rate this Article ]
---
A student from Hunter College High School in New York mapped disease data and weather patterns to predict where spores that cause potato late blight would spread to next. His research won the first prize in the Regeneron Science Talent Search founded and produced by Society for Science & the Public in 1942.
Benjy Firester, aged 18, bagged US$250,000 as his prize money. Firester used data from Israeli farmers and weather reports of the region, taking account of humidity levels and wind direction. The results of his study is highly relevant because potato late blight can destroy fields in days, and was the culprit of the Irish Potato Famine in 1840s when 2 million people died due to hunger and disease.
According to Firester, farmers are forced to apply high amounts of fungicide to address the potato late blight problem. With his mathematical model matched with a decision support system where farmers can exchange infection data, farmers can now make informed decisions to protect their crops.
Read more from Society for Science and the Public and CNN.
[ Send to a Friend | Rate this Article ]
---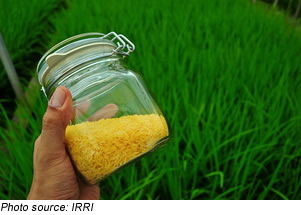 On March 16, 2018, Health Canada has notified the International Rice Research Institute (IRRI) that it has no objection to the food use of Provitamin A Biofortified Rice Event GR2E, more commonly known as Golden Rice. The decision coincides with the approval from Food Standards Australia New Zealand (FSANZ) in December 2017.
In their announcement, Health Canada said that "the changes made in this rice variety did not pose a greater risk to human health than rice varieties currently available on the Canadian market." In addition, Health Canada also concluded that GR2E would have no impact on allergies, and that there were no differences in the nutritional value of GR2E compared to other traditional rice varieties available for consumption except for increased levels of provitamin A.
Scientists with expertise in molecular biology, microbiology, toxicology, chemistry, and nutrition conducted a thorough analysis of the data and the protocols provided by IRRI to ensure the validity of the results. Health Canada conducted a comprehensive assessment of Golden Rice according to its Guidelines for the Safety Assessment of Novel Foods. Their approach in the safety assessment of GM foods is based upon scientific principles developed through expert international consultation over the last 20 years with agencies such as the World Health Organization (WHO), the Food and Agriculture Organization of the United Nations (FAO), and the Organization for Economic Co-operation and Development (OECD). This approach is also currently applied by regulatory agencies around the world in countries such as the European Union, Australia/New Zealand, Japan, and the United States.
For more details, read the decision announcement and technical summary in Health Canada's website.
[ Send to a Friend | Rate this Article ]
---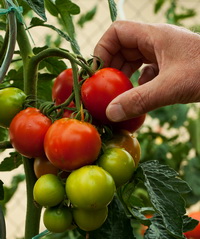 A team of scientists from Universidad Autonoma de Sinaloa (UAS), Mexico, successfully developed a genetically engineered tomato that can help treat hypertension.
Hypertension affects 30 percent of the world population, according to the World Health Organization. Thus, the researchers looked at scientific literature to search for proteins that help reduce hypertension and devised a way to incorporate the protein in tomatoes, which is a popular fruit globally.
The team extracted the desired protein from amaranth, expressed it into tomato, and fed the GE tomatoes to hypertensive rats in the laboratory. Results showed that the amarantin from GE tomatoes had therapeutic effects similar with captopril, a common drug for hypertensive patients.
The next stage of the project will include testing of the GE tomato on humans.
Read the original article in Spanish from ChileBio.
Asia and the Pacific
Australia's Office of the Gene Technology Regulator has received applications for limited and controlled release of bread wheat and durum wheat genetically modified (GM) for enhanced rust disease resistance (DIR 162) and limited and controlled release of GM canola with altered oil content and herbicide resistance (DIR 163).
Application DIR 162 from the Commonwealth Scientific and Industrial Research Organisation (CSIRO) proposes that the field trial for bread wheat and durum wheat be conducted at two sites, Ginninderra and Boorowa. The proposed limited and controlled release will take place on an area of up to 40 m2 per year, over a maximum of five growing seasons from September 2018 to September 2023. The Risk Assessment and Risk Management Plan (RARMP) for the application will be released for public comment on May 2018.
Application DIR 163 from Nuseed Pty. Ltd. seeks to gather research and regulatory data, information, and samples under field conditions for agronomic performance, oil profile and content, nutritional assessment, compositional analysis, molecular analysis, genetic stability, and safety assessment of GM canola. The RARMP for the application will be released for public comment on June 2018.
The OGTR is inviting comments for the commercial release of safflower modified for high oleic acid composition. DIR 158 seeks for GM safflower to be released Australia-wide, and the Regulator has prepared a RARMP for this application, which concludes that the proposed release poses negligible risks to human health and safety and the environment. The Regulator invites submissions on the RARMP until May 15, 2108.
For more details about DIR 162, DIR 163, and DIR 158, visit the OGTR website.
[ Send to a Friend | Rate this Article ]
---
Researchers at Japan's Tohoku University have discovered that plants activate autophagy in their leaf cells to derive amino acids that are used for survival under energy-starved "hunger" conditions. Autophagy is a process where plants "self-eat" the portion of intracellular proteins in their cells.
Drs. Masanori Izumi and Hiroyuki Ishida from Tohoku University had previously demonstrated that plant chloroplasts are actively digested through autophagy during energy starvation. The researchers focused on the precise role of chloroplast-targeted autophagy in the plant survival strategy under low-energy stress. "We hypothesized that chloroplast-associated autophagy is closely linked to the amino acid metabolism in energy-starved plants", said Izumi.
The study reports that when Arabidopsis thaliana is exposed to hunger stress as plants are transferred into complete darkness they can continue to grow for several days; autophagic digestion of chloroplast proteins is rapidly activated and amino acid levels increase. They found that this response during the early stage of hunger stress is suppressed in the mutant plants lacking autophagy machinery.
For more information, read the Tohoku University Research News.
[ Send to a Friend | Rate this Article ]
---
Food security expert, Prof. Mark Tester, said that new breeding technologies would be helpful to develop salt resistant crops that can address food scarcity globally. He mentioned this in his speech at the lecture organized by Organization of Islamic Cooperation's Standing Committee on Scientific and Technological Cooperation (COMSTECH) in Pakistan on March 15, 2018. The event was attended by academics, students and professionals from the fields of biotechnology and plant sciences.
Tester explained how the twin challenges of food scarcity and limited fresh water are being addressed by their research team at King Abdul Aziz University of Science and Technology (KAUST) in Saudi Arabia. Through the science of genomics, they are identifying the genes that enable plants to survive saline conditions. When these genes are incorporated to economically important crops such as barley and tomato, new varieties can withstand saline conditions. Tester also discussed the parallel initiatives whereby existing saline resistant wild plants are being enhanced to make them edible.
Get more details from COMSTECH and Urdu Point.
[ Send to a Friend | Rate this Article ]
---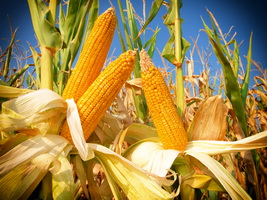 The Philippine Grain and Feed Situation and Outlook was released by the USDA Foreign Agricultural Service (USDA FAS). The report cites data from the Philippine Statistics Authority (PSA) that corn production in 2017 reached 7.9 million tons, up 10 percent from 7.2 million ton in 2016. Area harvested increased to 2.55 million hectares from 2.48 million hectares in 2016, while yields improved 7 percent to 3.1 tons per hectare from 2.91 tons per hectare. The major corn producing areas in 2017 include the Cagayan Valley, Northern Mindanao, and Central Mindanao regions. Roughly 35 percent of overall corn harvests occur during the July to September period. Yellow corn accounts for 70-75 percent of total corn output.
Preliminary reports from PSA indicate that corn prices have stabilized and have been on the rise in early 2018. The report also states that recent gains in corn production in the Philippines are largely attributed to the increased use of quality planting seeds, including genetically engineered (GE) seeds. The Philippines has planted biotech corn since 2003.
Know more from the USDA FAS report.
Europe
Dominic Lawson of The Times UK published a detailed review of Mark Lynas' book titled Seeds of Science: Why We Got It So Wrong on GMOs.
According to Lawson, the title of the book is dull for the gripping account of how Lynas turned from a pioneering protester against GMOs to a passionate advocate of the technology. Lynas has been known to be one of the activists who uprooted the experimental GM maize in eastern England in 1999. Lynas also revealed in the book for the first time that he planned to steal Dolly, the world's first cloned animal, which turned out to be a failed mission because the shed where Dolly allegedly was, contained a multitude of sheep that look alike. When Lynas was writing his book, Six Degrees, he searched for scientific sources and learned about biotechnology and its real benefits. The new-found knowledge prompted him to turn his back on his anti-biotech protests and advocate for science.
Because of Lynas' courage to turn away from his previous beliefs, and the criticisms he faced for his decision, Lawson concluded the review with this statement: "…Mark Lynas is a saint."
Read the review at The Times UK. Mark Lynas' book is available in Bloomsbury and Amazon.
[ Send to a Friend | Rate this Article ]
---
An international collaboration between researchers at the University of Copenhagen, Nagoya University and the University of Western Australia has discovered a gene in rice that confers flood tolerance, drought tolerance, and disease resistance, and the discovery of the gene is a major step forward in the quest to produce climate smart crops.
The gene LGF1 controls the nano-structure of leaf surfaces. During flood events, the gene enables survival of submerged rice since the wax nano-structures retain a thin Leaf Gas Film; hence the name of the gene, LGF1. The gas films facilitate gas exchange with floodwater so that carbon dioxide can be taken up at daytime in order to fuel underwater photosynthesis, and oxygen can be extracted at night. The LGF1 gene also confers drought tolerance, since the tiny wax crystals reduce evaporation from leaf surfaces, conserving tissue water. "We have assessed the importance of leaf gas films during submergence of rice, and in some "situations, rice grows equally well above, as well as below water – only because rice possesses the LGF1 gene', said Ole Pedersen of the University of Copenhagen.
For more, read the University of Copenhagen News.

Research
MADS-box genes are involved in floral organ identity and flowering. Sheepgrass (Leymus chinensis) is an important perennial forage grass and adapts well to several adverse environments. However, only a few studies on the mechanism of flower development and the MADS-domain proteins are available. The team of Junting Jia and Pincang Zhao from the Chinese Academy of Sciences cloned 11 MADS-box genes from sheepgrass and studied their functions.
The analysis revealed that most of these MADS-box genes are highly expressed in floral organs. LcMADS1 and LcMADS3 showed higher expression in the stamen than in the other tissues, while LcMADS7 showed high expression in the stamen, glume, lemma and palea. Expressions of LcMADS2, LcMADS9, and LcMADS11 were higher in vegetative organs than floral organs. Further analysis showed that the expression of LcMADS1 and LcMADS2 were induced by cold, while LcMADS9 was significantly upregulated by salinity.
These results suggest that several MADS-box genes, especially LcMADS1, LcMADS3, and LcMADS7, play pivotal roles in sheepgrass sexual reproduction and may also be involved in abiotic stress responses. These findings could provide information for studies of MADS-box gene functions in rice, wheat, and other cereals.
For more information, read the article in BMC Plant Biology.
[ Send to a Friend | Rate this Article ]
---
Cassava (Manihot esculenta) is an important food crop in the tropics. However, its production is greatly affected by the cassava bacterial blight caused by Xanthomonas axonopodis pv. manihotis (Xam). Moreover, information on defense-related genes in cassava is very limited.
Calcium ions play roles in stress signaling pathways. Calcineurin B-like proteins (CBLs) and CBL-interacting protein kinases (CIPKs) are crucial components of these calcium signals. Researchers led by Yu Yan from Hainan University, studied the expression of CIPKs in cassava (MeCIPKs) in response to Xam infection.
The team selected seven candidate MeCIPKs for further investigation. Through transient expression in tobacco leaves, the team found that six MeCIPKs conferred improved defense response in cassava by regulating several defense-related genes. The most notable of these genes was MeCIPK23, which interacted with MeCBL1 and MeCBL9 to confer improved defense response.
Overexpression of these three genes conferred improved defense response. On the contrary, gene silencing of any of the three or a combination of these genes resulted in disease sensitivity in cassava.
This study suggests that MeCIPK23, as well as MeCBL1 and MeCBL9, can confer enhanced defense response against Xam.
For more information, read the article in Plant Cell Reports.
Document Reminders
One of the primary requirements in commercializing a genetically modified (GM) crop is the proof of its substantial equivalence with its non-GM counterpart. In other words, substantial equivalence means that a new product such as a GM crop must be the same as the non-GM crop except for the traits that were enhanced, added, or removed through genetic engineering. Read more about the concept of substantial equivalence, how crops are tested, and the declarations of safety based on this concept by trusted scientific organizations from Pocket K 56: Substantial Equivalence of GM and Non-GM Crops. Get a copy for free from the ISAAA website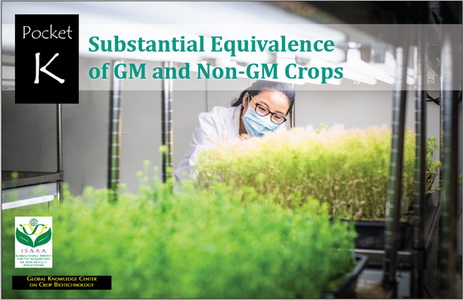 Pocket Ks are Pockets of Knowledge, packaged information on crop biotechnology products and related issues available at your fingertips. They are produced by the ISAAA Global Knowledge Center on Crop Biotechnology.
---
Experts from Purdue University answered the question, "How to feed the world?" in a book edited by Jessica Eise and Ken Foster. Covering population, water, land, climate change, technology, food systems, trade, food waste and loss, health, social buy-in, communication, and, lastly, the ultimate challenge of achieving equal access to food, the book reveals a complex web of factors that must be addressed in order to reach global food security. How to Feed the World unites contributors from different perspectives and academic disciplines, ranging from agronomy and hydrology to agricultural economy and communication.
Get a copy from Island Press.