The Ministry of Agriculture and Rural Development, Vietnam Academy of Agricultural Sciences in cooperation with ISAAA, held a conference on February 3 in Hanoi on the Global Status of Commercialized Biotech/GM Crops: 2014 (ISAAA Brief 49). Dr. Clive James, author of the report and Founder and Emeritus Chair of ISAAA presented the highlights of the ISAAA Brief 49, showing that in 2014, 181.5 million hectares of biotech crops were planted by 18 million farmers in 28 countries. It was also reported that Bangladesh is the latest country that adopted a biotech crop, particularly Bt eggplant (Bt brinjal).
Pew Research Center conducted a survey on the views of scientists associated with American Association for the Advancement of Science (AAAS) and the general public on certain science-related issues. Results showed that there is a wide gap between the beliefs of the public and scientists on biomedical sciences.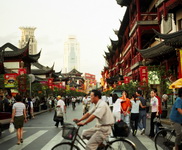 China will step up its efforts in improving public awareness of genetic modification (GM) technology in agriculture in 2015, according to a key policy document released by the Communist Party of China and the government on February 2, 2015.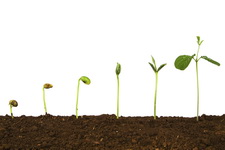 Scientists from RIKEN in Japan and their colleagues from the University of Tokyo have discovered a master switch that controls plant growth. The group discovered a new cell mechanism, centered around a protein called BSS1/BZR1, that allows precise control of plant height by regulating plant brassinosteroid signaling. The group used mutant plants and Brz, a brassinosteroid biosynthesis inhibitor, to study the mechanism.
NEWS FROM AROUND THE WORLD

RESEARCH HIGHLIGHTS

PLANT BREEDING INNOVATIONS