News
Global
ISAAA's new biotech video "Clive James Speaks" articulates the staggering growth of biotech crops from 1.7 million hectares in 1996 to 134 million hectares in 2009 – the 80-fold increase in adoption of biotech crops. The video features a clear trend in the growth of biotech crops in favor of developing countries as compared to industrial countries. In 2009, some 16 of 25 biotech crop growing countries were developing countries from Asia, Africa and Latin America which planted almost as large an area of biotech crops as the 9 industrial biotech crop countries.
"Clive James Speaks" shares the success of biotech crops in the first decade of commercialization of biotech crops from 1996 to 2005 and elucidates the path of achieving a target of biotech crop adoption to 200 million hectares by 20 million farmers in 40 countries by 2015 – the second decade of commercializing biotech crops coinciding with the UN Millennium Developing Goals (MDG). In the same vein, the video also highlights the adoption, impact and future of biotech crops globally.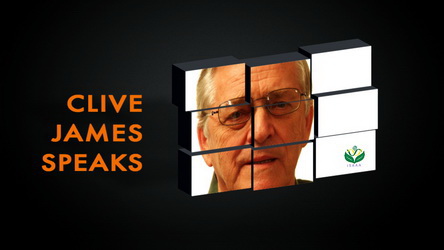 A high resolution downloadable video is available at http://www.isaaa.org/india Request a copy of the video from b.choudhary@cgiar.org and k.gaur@cgiar.org
[ Send to a Friend | Rate this Article ]
---
Parties to the Cartagena Protocol on Biosafety are preparing for an upcoming meeting on 11 to 15 October 2010 at the Nagoya Congress Center, Aichi-Nagoya, Japan. Representatives of governments, civil society, industry and media are expected to attend. The objective of the meeting is for parties "to adopt a Supplementary Protocol on Liability and Redress to the Cartagena Protocol, which will establish international rules and procedures for liability and redress in case of damage to biological diversity resulting from living modified organisms." They plan to formulate a ten-year strategic plan for the Protocol and an agenda for the following meetings of the Parties to the Protocol.
The Parties will also tackle other matters under the Protocol such as risk assessment and risk management of living modified organisms (LMOs), public awareness and participation, capacity-building, the Biosafety Clearing-House, and handling, transport, packaging and identification of LMOs.
Read the media advisory released by the Convention on Biological Diversity at http://www.cbd.int/doc/press/2010/pr-2010-09-28-mop5-en.pdf.
Africa
Experts from various non-government organizations (NGOs) that support research initiatives visited the Instituí des Sciences Agronomiques du Rwanda (ISAR) Rubona research station in Huye district, and were impressed with the institute's accomplishments in biotechnology. The team of experts includes representatives of the World Bank, World Food Programme, U.S. Agency for International Development (USAID), and government officials.
"What we have seen is incredible, impressive and a breakthrough especially in the tissue culture activities that aims at curbing the shortage of seedlings amongst farmers," said Dr. Gary Cramer, Senior Agriculture Advisor, USAID.
ISAR uses tissue culture of various plant parts to regenerate and multiply seedlings which are distributed to farmers. Since 2001, ISAR have been adopting biotechnology techniques to help reduce the shortage of seedlings of economically important crops.
For more details, visit http://allafrica.com/stories/201009300294.html.
[ Send to a Friend | Rate this Article ]
---
The ongoing (29 September till 1 October) World Cowpea Research Conference in Senegal features several researches on the use of crop biotechnology in improving cowpea – one of the most important staples in Africa. Cowpea is considered as one of agriculture's oldest legumes used as protein source of people and livestock. Its hardiness in hot and dry climates make it a fitting substitute for rice and corn in the face of climatic change that would surely affect these primary staple crops.
The conference features new and innovative approaches to deal with pests and weeds that attack cowpea varieties at every stage of their life cycle, and with the voracious weevils that devour dried cowpeas, said Christian Fatokun, a cowpea breeder at the International Institute of Tropical Agriculture (IITA). There will also be scientific reports on the latest developmental efforts in the use of biotechnology to develop insect resistant genetically modified cowpea that will fend off attack by Maruca or bean pod borer and the reddish-brown beetle (the cowpea weevil) that devours cowpea grain stocks that render the food inedible.
Presentations on how to increase public awareness and appreciation of cowpea are hoped to attract more support in the conduct of cutting-edge research for the crop's improvement. The conference is organized by IITA in cooperation with the Institut Senegalais de Recherches Agricoles (ISRA), the Dry Grain Pulses Collaborative Research Support Programme (Pulse-CRSP), and Purdue University.
See the original news release at http://www.iita.org/news-feature-asset/-/asset_publisher/B3Bm/content/scientists-arrive-in-senegal-to-give-african-hunger-a-black-eye-2?redirect=%2Fnews for more detail.
Americas
With the recent release of the draft of cacao's genome, scientists are doubling their efforts to complete the genome and use it to prevent the spread of two virulent pathogens that cause witch's broom and frosty pod. These pathogens are feared by West Africa cocoa producers, where 70 percent of the crops is currently produced. Cacao trees in West Africa have no resistance to these pathogens that form spores which can easily spread through the wind. According to scientists, a few contaminated pods could lead to the devastation of one third of the world's cocoa production.
Artificial pollination of naturally resistant plants with cultivated cacao is one of the solutions to this problem. However, this is a slow process. But if the genome sequence would be completed, scientists could identify sections of the DNA that confer increased resistance and choose the best trees to breed. "It's expensive work," says University of Florida plant pathologist Randy C. Ploetz, "but once you have a genetic sequence, it makes that work a lot easier."
While waiting for these results, producers in Côte d'Ivoire and Ghana have implemented stringent quarantine procedures to help protect their crops.
Read more at http://www.scientificamerican.com/article.cfm?id=death-and-chocolate.
[ Send to a Friend | Rate this Article ]
---
Molecular Biologist Hong Luo of Clemson University has been awarded $400,000 by the U.S. Department of Agriculture to continue his research on genetically improving economically important plants without turning them into environmental problems.
"Many people do not realize that turfgrass is part of the state's green industry, the No. 2 agriculture sector in South Carolina," said Luo. "We are looking at how to help it grow in stressful environments, such as drought or where the water may have a high salinity level."
Aside from turfgrass, Luo's research team also studies switchgrass for biofuel, soybeans, and cotton. Along with regulating the traits of these plants for them to thrive, they also genetically modify them to improve their tolerance to various environmental stresses. Research is also being done on how to sterilize trait-enhanced plants to prevent transgene escape using molecular breeding methods.
For more information, visit http://www.clemson.edu/media-relations/article.php?article_id=3121.
[ Send to a Friend | Rate this Article ]
---
The University of Guelph (U of G) and other partner universities have been given a $10 million grant by the Ontario Ministry of Agriculture, Food and Rural Affairs (OMAFRA) in support of 72 research projects on various aspects of agriculture and food. Carol Mitchell, minister of OMAFRA, believes that research is a key contributor to the success of the state's agri-food sector, the strength of rural communities, and the protection of the environment.
Prof. Rich Moccia, U of G's associate vice-president (research), acknowledged the support of OMAFRA which is crucial to the enabling capacity of the University to improve the lives of Canadians. Projects included in this grant among others, are:
Studies on pathogenesis, transmission and immunity, and development of vaccines to control the virus disease in poultry flocks and disrupt its transmission to humans.
Assist young workers in rural Ontario by determining their needs and to assist their development as skilled labor force.
Finding environmentally friendly alternatives to pesticides and to develop practical tools to control disease by inducing a plant's natural resistance mechanism.
Improvement of marketing and branding strategies, and increase revenue and international competitiveness.
See the original news at http://www.uoguelph.ca/news/2010/09/r.html for more details.
[ Send to a Friend | Rate this Article ]
---
Scientists from the U.S. Department of Agriculture reported that several species of black aspergilli (Aspergillus niger) can infect corn and peanuts as endophytes. Endophytes are fungi that colonize healthy plant tissues, sometimes without showing symptoms of infection. Using molecular techniques, Charles Bacon, scientist of USDA's Agricultural Research Service (ARS), together with his colleagues have discovered more than 18 species of black aspergilli, several of which could produce toxic chemicals called mycotoxins.
The team also discovered that several A. aspergilli species which were perceived to be unable to release mycotoxins, can produce ochratoxins, carcinogenic mycotoxins that can affect humans, livestock, and poultry.
Read the complete news article at http://www.ars.usda.gov/News/docs.htm?docid=1261. Subscribers of Toxins Journal can read the research article at http://www.mdpi.com/journal/toxins/.
Asia and the Pacific
The Malaysian Biotechnology Information Center (MABIC), Malaysian Biotechnology Corporation (BiotechCorp), the Ministry of Science, Trade and Industry (MOSTI) and the National Science Center (NSC) organized the inaugural MyBio Carnival 2010 held at NSC from 25 September to 2 October 2010. Various school competitions were held such as national interschool biotech debate, national intervarsity biotech debate, biotech spelling competition, and biotech quiz. The public also tried hands on activities on DNA extraction and learning about mushroom research and cultivation.
Highlight of the event was a fashion show inspired by biotechnology themes during the formal launch. Leading fashion designers in Malaysia designed outfits based on DNA structures. A fashion design competition among fashion students showed their outfit designs with oil palm kernels, plasmids, HIV virus, Dolly the sheep, and DNA, among others. It was a rare opportunity to see the fashion community reading and researching on biotechnology.
A seminar on science communication also featured science communicators from the International Service for the Acquisition of Agri-biotech Applications, MABIC, and the New Strait Times. Resource persons discussed the role of science communicators particularly that of scientists, media practitioners, academia, and students, in fostering greater awareness about biotechnology and in facilitating science-based debate for informed decision-making.
The carnival was organized to create awareness on biotechnology and bioentrepreneurship among the Malaysian public.
For more information, visit MyBio Carnival 2010 at http://www.bic.org.my/?action=events&do=body92.
[ Send to a Friend | Rate this Article ]
---
ln line with the organizations' common goal to contribute to poverty alleviation through science and technology, the Southeast Asian Regional Center for Graduate Study and Research in Agriculture (SEARCA), the International Service for the Acquisition of Agri-biotech Applications (ISAAA), and the Philippine Science Journalists Association, Inc. (PSciJourn), signed a Memorandum of Understanding (MOU) to uphold the role of science education and communication in agriculture development. The MOU laid the formal collaboration to pursue common education, training, and research objectives. Dr. Gil C. Saguiguit, Jr., Director of SEARCA, Dr. Randy A. Hautea, Global Coordinator and SEAsia Center Director of ISAAA, and Ms. Lyn Resurreccion, President of PSciJourn, signed the MOU on September 30, 2010, at SEARCA, Los Baños, Laguna, in a seminar on Over-exploitation: The way to biodiversity loss.
During this learning event, science journalists were introduced to the current status of biodiversity in the global scale as well as the different interventions being undertaken to mitigate its continuing loss. The seminar also tackled agri-biotechnology, as an important tool being widely used to harness crop diversity and conservation of genetic resources, towards increased agricultural productivity. The participants were also enlightened on the documented benefits of the adoption of biotech crops in improving the state of the environmental biodiversity.
Hon. Angelo Palmones, Representative of science-oriented party list, AGHAM, emphasized in his message the critical role of effective science communication in science and technology development. He also said that the media should undertake continuous learning to empower and engage the public in scientific undertakings. He challenged the science journalists to provide accurate science-based information on biodiversity and biotechnology, particularly for policy makers, to fully harness their potentials for agricultural and environmental improvement. Rep. Palmones, being an active PSciJourn board, also signed the MOU as witness, along with Dr. Rhodora R. Aldemita, Senior Program Officer of ISAAA, and Dr. Francisco Peñalba, Deputy Director for Administration of SEARCA.
For more information on biotech updates in the Philippines, visit http://www.bic.searca.org/ or send an email to bic@agri.searca.org
[ Send to a Friend | Rate this Article ]
---
President of the Philippine National Academy of Science and Technology (NAST) Dr. Emil Q. Javier, emphasized the need to "intensify" and "modernize" agriculture for the growing population and demand for food. "Whatever technology that is proven to be safe and can help us raise productivity, without destroying the environment, such as the Bt eggplant technology, should be welcomed," he said. This stand was expressed during his opening message in the "Seminar on Benefits and Impact of Promising Public Sector Crop Biotechnology" held September 27, 2010. This Seminar was co-organized by NAST and the Southeast Asian Regional Center for Graduate Study and Research in Agriculture (SEARCA) through its Biotechnology Information Center (BIC).
Dr. Kailash Bansal, of the National Research Centre on Plant Biotechnology of the Indian Agricultural Research Institute, affirmed the safety of the Bt eggplant upon presenting the various tests, such as allergenicity and toxicity, conducted by the Indian technology developer, Mahyco. The tests which were undertaken for several years were based on the international standards set by the World Health Organization (WHO) and the Food and Agriculture Organization (FAO), in ensuring the food safety of the products developed through modern biotechnology prior to commercial deployment. He also reiterated that the Genetic Engineering Approval Committee of India has already recommended for the commercial release of the genetically modified Bt eggplant, based on their safety assessment. Dr. Bansal also shared the recent statement of the highly regarded Six Academies of India endorsing the safety of Bt brinjal and recommending the commercial approval of this biotech product in India.
A profitability study of eggplant farms in Luzon by Dr. Cesar Quicoy of the College of Economics and Management, University of the Philippines Los Baños, discussed the results of his study that eggplant farmers in the top three eggplant-producing provinces (Pangasinan, Batangas, and Quezon) allot more than half of their total production cost per hectare to pesticides and labor for pest control. Most of them were also found to be resource-poor, high school graduates; they have an average farm holding of 0.7 hectare. Dr. Quicoy stated that the Bt eggplant, which would greatly reduce the need for pesticide use due to the inherent resistance to the number pest, fruit and shoot borer, can be one of the profitable solution to this problem.
For more information on this seminar and on biotech updates in the Philippines, visit http://www.bic.searca.org/ or send an email to bic@agri.searca.org
[ Send to a Friend | Rate this Article ]
---
In 2009, the number of people experiencing chronic hunger reached one billion globally, with Asia accounting for about two-thirds of the world's hungry. Thus, Asia Society and the International Rice Research Institute (IRRI) have issued an action plan to combat hunger in Asia, with emphasis on the region's staple - rice.
The Task Force working on this action plan is headed by India's leading agricultural scientist, M.S. Swaminathan, and former USDA Secretary Dan Glickman, and directed by Suzanne DiMaggio, Director of Policy Studies at the Asia Society.
The Task Force released the report titled "Never an Empty Bowl: Sustaining Food Security in Asia" which outlines the plan focused on three key areas:
raising and sustaining the productivity of rice farmers, including improving resilience of crops to climate change;
increasing investments by countries and donor organizations in rural development, with the agricultural sector as the priority; and
bringing food safety net programs up to scale at the national level with investments that target better health, nutrition and formal education programs.
"Poverty remains the single biggest factor contributing to food insecurity in Asia," said M.S. Swaminathan. "Two-thirds of the world's 1.4 billion poor people surviving on less than $1.25 per day live in Asia. They spend half of their income on purchasing food, mainly rice. For the extreme poor having access to adequate food is often too costly. A 'pro-poor growth and pro-women strategy' is the only sustainable route out of hunger and poverty. Raising agricultural productivity is central to achieving overall economic development that reaches the poor."
For more information, download the full report and other materials at http://beta.irri.org/news/index.php/press-releases/asia-society-/-irri-task-force-outlines-strategy-to-combat-hunger-in-asia.html.
[ Send to a Friend | Rate this Article ]
---
The Istanbul Policy Center (IPC) held a conference at Sabanci University, Istanbul on 24 September 2010 to initiate public discussion on the impacts of the Turkish Biosafety law and regulations on the country's ability to secure its food production while reducing the environmental footprint of its agriculture. Analysis showed that regulations will pose implementation challenges and impede the development and deployment of biotechnology in Turkey.
Presentations and discussions addressed a wide variety of topics including experiences in implementing Biosafety Policies in developing countries. It was recommended that the Turkish Biosafety law and implementing regulations be reviewed on the short term, and that such review is best conducted in the context of an overall government policy on biotechnology, sustainable agricultural production, improved health care and environmental protection.
For more on the Sabanci conference and biotech issues in Turkey contact Prof. Selim Centiner of Sabanci University, Istanbul at cetiner@sabanciuniv.edu.
[ Send to a Friend | Rate this Article ]
---
The Australian Office of Gene Technology Regulator (OGTR) announced its decision to issue a license to the Bayer CropScience Pty Ltd for its limited and controlled release of GM canola and Indian mustard lines which are genetically modified for herbicide tolerance with or without a hybrid breeding system. The license authorizes the release of up to 21 trial sites per year at 19 selected areas in South Australia and Victoria.
The trial will be conducted from January 2011 to January 2014 with a maximum of 6 ha per site for a total area of 126 ha. The decision to issue the license was made after extensive consultation on the Risk Assessment and Risk Management Plan (RARMP) with the public, State and Territory governments, Australian Government agencies, the Minister for the Environment, the Gene Technology Technical Advisory Committee, and relevant local councils, as required by the Gene Technology Act 2000 and corresponding State and Territory laws. Pertinent documents can be obtained on-line from the OGTR website.
See the original news at http://www.ogtr.gov.au/internet/ogtr/publishing.nsf/Content/dir104-4/$FILE/dir104notific.rtf
[ Send to a Friend | Rate this Article ]
---
A team of scientists at the University of Western Australia led by Winthrop Professor Steven Smith of the Australian Research Council Center of Excellence in Plant Energy Biology has discovered that the steroid growth hormone brassinosteroid is the key signaling molecule on how plants respond to extreme environmental changes. The research work was an offshoot of previous research pointing to the presence of a 'quality control' (QC) system in the internal membranes of plant cells that is triggered by environmental stresses.
The paper published in the American Association for the Advancement of Science reports that brassinosteroid is the signaling molecule and that the QC system directly activates the brassinosteroid sensing that provides stress tolerance. In addition, QC defective mutants sensitive to the stress could be made resistant by directly activating the steroid response system.
"Our discovery - a great piece of scientific detective work - shows that a plant does not just succumb to whatever the weather serves up: it responds positively by putting energy into continued growth even under difficult circumstances. This finding opens a new door to find ways to identify or select plants that perform better in difficult conditions," Professor Smith said.
Details of this news can be viewed at http://www.news.uwa.edu.au/201009242898/international/scientist-detectives-find-clue-toughening-vital-plants
Europe
European Union (EU) Health Commissioner John Dalli has declared that the European Commission will continue to approve GM crops amidst the current debate on national GMO bans. He said that the Commission's proposals will permit France and others to pursue their existing "safeguard" bans on adoption of GM crops, in the same way that pro-GMO countries such as Spain and Portugal could move forward in increasing their commercial GMO acreage. Dalli will accept revisions in the proposals if "that would win the majority support of EU governments and lawmakers, needed for the plans to become law." Dalli also confirmed that in weeks time, the Commission will propose a technical solution to the EU's zero tolerance policy on traces of unapproved GMOs in animal feed imports to EU. "For food, the zero tolerance rule will remain in place as far as raw materials for food production go," Dalli stressed.
Read the original news article at http://www.eurobiotechnews.eu/service/start-page/top-news/?no_cache=1&tx_ttnews[tt_news]=12599&cHash=2deeff59fb.
[ Send to a Friend | Rate this Article ]
---
The panel on Genetically Modified Organisms of the European Food Safety Authority reported its scientific opinion on the safety of insect resistant and herbicide tolerant genetically modified maize MON 89034 x 1507 x MON 88017 x 59122 (EFSA-GMO-CZ-2008-62) and MON 89034 x 1507 x NK603 (EFSA-GMO-NL-2009-65) and their sub combinations of the individual events which could be present in its segregating progeny, for food and feed uses, import and processing. Dow AgroSciences and Monsanto applied for these licenses.
Following the EFSA guideline, the scientific evaluation of the risk assessment included molecular characterization of the inserted DNA and expression of the corresponding proteins. Other safety evaluations conducted include: comparative analyses of composition; agronomic and phenotypic traits; safety of the new proteins, both individually and in combination; the whole food/feed evaluation with respect to potential toxicity, allergenicity and nutritional quality. Since the application is for food and feed uses, import and processing and excludes cultivation in the EU, there is no requirement for scientific assessment of possible environmental effects associated with the cultivation of this GM maize.
The EFSA GMO Panel concluded that "the information available for maize MON 89034 x 1507 x MON 88017 x 59122 and MON 89034 x 1507 x NK603 addresses the scientific comments raised by the Member States and that these GM lines, as described in their respective applications, are as safe as their conventional counterpart and commercial maize varieties, with respect to potential effects on human and animal health and the environment.
For details, the see the news at http://www.efsa.europa.eu/en/scdocs/doc/s1781.pdf and at http://www.efsa.europa.eu/en/scdocs/doc/s1782.pdf
[ Send to a Friend | Rate this Article ]
---
A Report on the Best Practice Documents for coexistence of genetically modified crops with conventional and organic farming with focus on maize crop production was written by the European Coexistence Bureau and published by the European Commission's Joint Research Center. It was presented by the Health and Consumer Policy Commissioner John Dalli to the Agriculture Council. The report concludes that "specific measures relating to storage and the application of isolation distances can help limit or avoid the co-mingling of genetically modified (GM) maize with conventional and organic maize." The practice of temporal isolation is possible in several EU countries with specific climatic conditions.
The news release also presented Commissioner Dalli's statement that "the suggested practices contained in this important document are applicable within the framework of the Commission's new approach to coexistence and GMO cultivation adopted in July. They are in full accordance with the spirit and aims of the proposal, which provides Member States with more flexibility to organize the co-existence of GM, conventional and organic crop. This document details a set of non-binding practices, which aim to assist Member States develop and refine their national or regional approaches to co-existence."
See the press release at http://europa.eu/rapid/pressReleasesAction.do?reference=IP/10/1181&format=HTML&aged=0&language=EN&guiLanguage=en The document can be downloaded at http://ecob.jrc.ec.europa.eu/documents/Maize.pdf