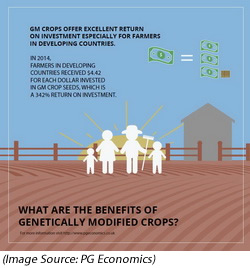 Crop biotechnology has consistently provided important economic and production gains, improves incomes and reduced risk," according to PG Economics report titled GM Crops: Global Socio-economic and Environmental Impacts 1996- 2014 authored by Graham Brookes and Peter Barfoot.
Agricultural Biotechnology Council of Australia Statement of Principles: Regulatory Oversight of NBTs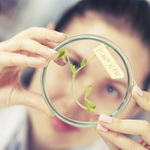 The Agricultural Biotechnology Council of Australia (ABCA) has released a statement of principles on the regulatory oversight of new breeding techniques (NBTs), recognizing their importance in plant and animal breeding. ABCA considers new breeding techniques as innovative improvements and refinements of traditional plant and animal breeding methods. The statement notes that using NBTs can enable breeders to create the same, desired genetic variation with greater precision and efficiency than previous breeding methods.
The Crop Biotech Update is a weekly newsletter of ISAAA, a non-for-profit organization. The CBU is distributed for free to over 23,000 subscribers worldwide to inform them about the key developments in biosciences, especially in agricultural biotechnology. Your support will help us in our mission to feed the world with knowledge. You can help by donating as little as $10.