Biotech Players Discuss International Agreements Related to Agri-biotech
Some 36 biotech players from 15 countries in Asia, Africa, and Europe gathered for a workshop on regulatory, scientific, and communication aspects of implementation of international agreements relevant to agri-biotechnology. The event was held on November 6-7, 2017 at Monash University, Kuala Lumpur, Malaysia. The participants include biotechnology scientists, science communicators, and representatives from public and private sectors.
Prof. Piet van der Meer, a biologist and lawyer from Ghent University and Free University of Brussels, led the discussions on the international agreements, as well as key topics such as risk assessment, socio-economic considerations, and public awareness. Perspectives from the public and private sectors were delivered by Prof. Desiree Hautea, a University of the Philippines Los Baños scientist, Dr. Felicity Keeper, Global Regulatory Manager at Bayer Australia and Dr. Lucia de Souza of the Public Research and Regulation Initiative (PRRI). Dr. Mahaletchumy Arujanan, Executive Director of Malaysian Biotechnology Information Center (MABIC), discussed the considerations in facilitating public acceptance of biotechnology.
The documentary titled Food Evolution was also shown to the public during the event. After the film showing, biotech experts, Prof. van der Meer, Dr. Randy Hautea (ISAAA Global Coordinator), Dr. Vilasni Pillai (Head of Biotechnology Department at Quest International University), Mr. Bhagirath Choudhary (South Asia Biotechnology Center Director), and Dr. Margaret Karembu (ISAAA AfriCenter Director) further explained their viewpoints on the benefits of biotechnology. Questions from the students about biotechnology were also addressed by the experts.
The event was organized by ISAAA, Monash University, MABIC, PRRI, and Ministerial Standing Committee on Scientific and Technological Cooperation of the Organization of Islamic Cooperation (COMSTECH).

For more information, send an e-mail to knowledge.center@isaaa.org.
USDA to Re-engage Stakeholders on Revisions to Biotech Regulation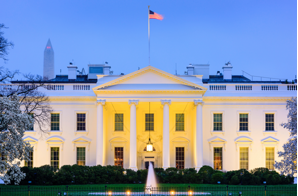 The U.S. Department of Agriculture's (USDA) Animal and Plant Health Inspection Service (APHIS) has announced it is withdrawing a proposed rule to revise the Agency's biotechnology regulations and that it will re-engage with stakeholders to determine the most effective, science-based approach for regulating the products of modern biotechnology while protecting plant health.
Agriculture Secretary Sonny Perdue said, "It's critical that our regulatory requirements foster public confidence and empower American agriculture while also providing industry with an efficient and transparent review process that doesn't restrict innovation." He added that to ensure balance, they will take a fresh look, explore policy alternatives, and continue the dialogue with all interested stakeholders, both domestic and international.
For more details, read the USDA media release.
Bangladesh Government to Provide Incentives for Bt Brinjal Farmers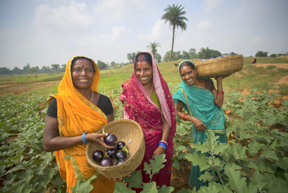 The Bangladesh government plans to give incentives to Bt brinjal farmers.
Brinjal is one of the staple vegetables in Bangladesh, as well as in other countries in the region. Bt brinjal refers to the varieties of the crop which has been enhanced to resist pest attacks. At present, there are four varieties (Bt Uttara, Bt Kajla, Bt Noyontara, and Bt ISD 006) of Bt brinjal available in Bangladesh for cultivation. During a meeting presided by Agriculture Minister Matia Chownhury, the Ministry will provide seeds and fertilizers to farmers in 64 districts to cultivate Bt brinjal next season. The plan will cost the government Tk1,630,800.
Read more from the Genetic Literacy Project.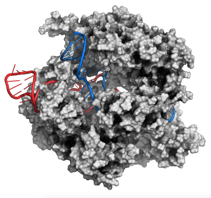 CRISPR, one of the new breeding techniques, has just gotten better. A new enzyme called Cas13 has been developed to temporarily modify RNA. This new CRISPR system called RNA Editing for Programmable A to I Replacement (REPAIR) enables targeting specific RNA letters or nucleotides involved in single-base changes. The results of the study conducted by scientists from Broad Institute of MIT and Harvard is published in Science.

CRISPR-Cas9 was developed to edit specific parts of the genome permanently. With REPAIR, scientists can target single bits of messenger RNA, which can be transient or even reversed. The edited portion may be degraded over a period of time and the modifications made in the cell will also disappear. Thus, REPAIR dispels safety concerns faced by the CRISPR-Cas9 system. It also promised a broad application for research, medicine, and biotechnology.

For more details, read the research article in Science and the news release in Vox.

A biweekly update on genome editing research, regulations, and impact
produced by ISAAA Inc.

A monthly update on gene drive research and development provided by ISAAA in collaboration with the Outreach Network for Gene Drive Research
The Crop Biotech Update is a weekly newsletter of ISAAA, a not-for-profit organization. The CBU is distributed for free to over 23,000 subscribers worldwide to inform them about the key developments in biosciences, especially in agricultural biotechnology. Your support will help us in our mission to feed the world with knowledge. You can help by donating as little as $10.