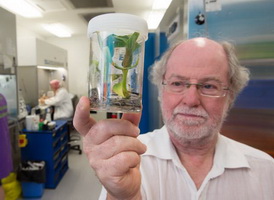 Researchers from Queensland University of Technology (QUT) have developed and grown modified Cavendish bananas that are resistant to the devastating soil-borne fungus Fusarium wilt tropical race 4 (TR4), also known as Panama disease.
Food Evolution Enlightens Filipino Students and Stakeholders on Global GMO Discussion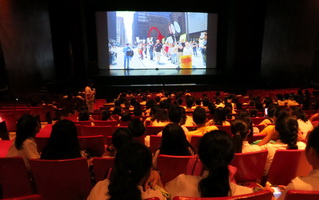 Around 400 high school and college students and faculty in Laguna, as well as regulators, researchers and scientists from the University of the Philippines Los Baños (UPLB), were informed about various perspectives on the international debate on genetically modified organisms (GMOs) in the special screening of the documentary film Food Evolution held on November 21, 2017 at DL Umali Hall, UPLB, College, Laguna. Food Evolution is narrated by Neil deGrasse Tyson and features GMOs and its food products, their contribution to food security, and how misinformation affects public perception despite being scientifically documented in terms of safety and benefits. The film showing was an activity for the 13th National Biotechnology Week which is celebrated on November 20-24, 2017 at Fisher Mall, Quezon City.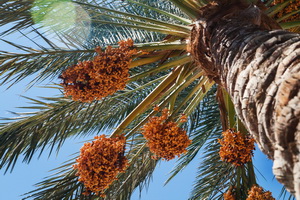 Various GE techniques such as CRISPR-Cas9 have been successfully employed for various crop plants including fruit trees. CRISPR-Cas9 holds great potential in GE due to their simplicity, competency, and versatility over other GE techniques. However, no such genetic improvement has been developed in date palm, an important fruit crop in Oasis agriculture.

A biweekly update on genome editing research, regulations, and impact
produced by ISAAA Inc.

A monthly update on gene drive research and development provided by ISAAA in collaboration with the Outreach Network for Gene Drive Research
The Crop Biotech Update is a weekly newsletter of ISAAA, a not-for-profit organization. The CBU is distributed for free to over 23,000 subscribers worldwide to inform them about the key developments in biosciences, especially in agricultural biotechnology. Your support will help us in our mission to feed the world with knowledge. You can help by donating as little as $10.