CROP BIOTECH UPDATE
---------------------------------------------------------------------------
A weekly summary of world developments in agri-biotech for developing countries, produced by the Global Knowledge Center on Crop Biotechnology, International Service for the Acquisition of Agri-biotech Applications SEAsiaCenter (ISAAA)
---------------------------------------------------------------------------
June 5, 2019

In This Week's Issue:

News

Global
• Biofortification Improves Nutrition and Benefits Developing Countries, Research Reveals

Americas
• AgriLife Research Study Gene Expressions in Sugarcane Aphid-Resistant Sorghum
• Study Reveals Climate Change is Already Affecting Global Food Production

Asia and the Pacific
• Japan Initiates Discussion of Labeling for Genome Edited Foods
• Biotech Critics Seeks Complete Ban on GM Crops in India
• Functional Regulatory Systems Vital to Reap Biotech Crop Benefits, Experts

Europe
• 170 Scientists Gather in Barcelona to Share Forefront Plant Research
• Long-term Adoption of GM Maize in Spain and Portugal Proves to Benefit Farmers and the Environment

Research
• Bt Proteins in Rice Degraded in Paddy Soils

New Breeding Technologies
• Chinese Researchers Study Alkaline Tolerance in Rice Using CRISPR-Cas9
• Another CRISPR Tool Shows Great Potential to Advance Science

Beyond Crop Biotech
• Exploring the Origins of the Apple
• Transgenic Fungus Rapidly Killed Malaria Mosquitoes in West African Study

Document Reminders
• ISAAA's New Journey Begins



----
NEWS
----

Global
BIOFORTIFICATION IMPROVES NUTRITION AND BENEFITS DEVELOPING COUNTRIES, RESEARCH REVEALS

A group of researchers from the International Maize and Wheat Improvement Center (CIMMYT) documented the development of biofortified wheat and maize varieties over recent years. The results of the study are published in AACC International.




Biofortification

, or the development of micronutrient-dense staple crops (e.g., maize, wheat, rice, etc.) through traditional breeding technologies and modern biotechnology, can potentially increase the crops' nutritional value and benefit more than 2 billion people across the globe who suffer from micronutrient deficiency.




Since the late 1990s, organizations such as the CIMMYT along with various international research centers and scaling partners, have developed more than 60 improved varieties of maize and wheat with increased levels of the essential micronutrients using transgenic techniques.




Maize and wheat with enhanced levels of iron and zinc as well as Provitamin A-enriched varieties have been released in 19 countries in Africa, Asia, and Latin America, benefiting those in developing countries who are prone to micronutrient deficiencies and largely depend on these staple crops for sustenance.




The study also suggests that to maximize the benefits of biofortified crops, they must be a part of an integrated, food systems strategy, which implies that all the players in the value chain, especially farmers and consumers, must receive these improved varieties positively and be convinced of its value.






Americas
AGRILIFE RESEARCH STUDY GENE EXPRESSIONS IN SUGARCANE APHID-RESISTANT SORGHUM

AgriLife Research scientist, Dr. Ada Szczepaniec, conducted a study to elucidate the physiological changes that occur in commercially available sugarcane aphid resistant and susceptible sorghum varieties. The results are published in BMC Genomics.




Sugarcane aphids are the most important concern in sorghum production because outbreaks can occur rapidly and unexpectedly, particularly in locations where infestations occur alongside with sorghum bloom. Thus, Dr. Szczepaniec designed the study and conducted it for two weeks and 6 weeks post-emergence and were exposed to sugarcane aphid infections.




"We found that the seedling sorghum expressed significantly more genes involved in natural plant resistance to pests than sorghum at the cusp of panicle emergence. This was true across varieties," Dr. Szczepaniec said. "More importantly, we found a suite of transcriptional changes in the resistant variety that were weak or absent in the susceptible sorghum. Specifically, the aphid-resistant variety exposed to sugarcane aphids bolstered several

genes

involved in natural plant resistance to pests, and this response was particularly robust in the two-week plants," she added.




Based on the results, the researchers recommended early planting, using resistant sorghum varieties, and intensifying scouting and sampling, especially during sorghum flowering.






STUDY REVEALS CLIMATE CHANGE IS ALREADY AFFECTING GLOBAL FOOD PRODUCTION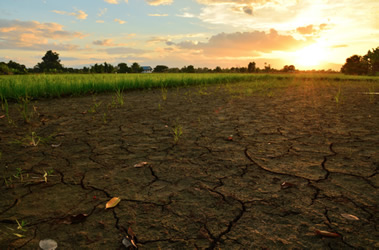 An international research team led by the University of Minnesota with researchers from the University of Oxford and the University of Copenhagen reports that climate change has already affected production of key energy sources — and some regions and countries are faring far worse than others. The world's top 10 crops — barley, cassava, maize, oil palm, rapeseed, rice, sorghum, soybean, sugarcane, and wheat — supply a combined 83 percent of all calories produced on cropland. They used weather and reported crop data to evaluate the potential impact of observed climate change. The researchers found that:
observed climate change causes a significant yield variation in the world's top 10 crops, ranging from a decrease of 13.4 percent for oil palm to an increase of 3.5 percent for soybean, and resulting in an average reduction of approximately one percent (-3.5 X 10e13 kcal/year) of consumable food calories from these top 10 crops;
impacts of climate change on global food production are mostly negative in Europe, Southern Africa, and Australia, generally positive in Latin America, and mixed in Asia and Northern and Central America;
half of all food-insecure countries are experiencing decreases in crop production — and so are some affluent industrialized countries in Western Europe;
contrastingly, recent climate change has increased the yields of certain crops in some areas of the upper Midwest United States.
For more details, read the news article in the University of Minnesota website.



Asia and the Pacific
JAPAN INITIATES DISCUSSION OF LABELING FOR GENOME EDITED FOODS



The Food Labeling Committee of Japan's Consumer Affairs Agency (CAA) held its first public meeting on May 23, 2019, to study how products derived from genome editing could be labeled. The CAA has plans to hold multiple meetings, but stated that any labeling requirements might align with Japan's regulations and standards for genome-edited products.

During the meeting, 16 experts on different consumer issues discussed how products from genome editing could be labeled. Members of the Food Labeling Committee expressed interest in a number of areas including detection of non-genetically engineered genome-edited products and the possibility of developing detection technologies in the future. Some committee members commented that if non-GE genome-edited products are technically the same as those derived from natural breeding, it seems unreasonable to have to label genome-edited products.

The CAA will hold its next hearing in June 2019. Read more details in the US FAS GAIN Report.


BIOTECH CRITICS SEEKS COMPLETE BAN ON GM CROPS IN INDIA

An Indian farmer has been reported planting insect resistant Bt brinjal, which is not yet approved in the country. Biotech critics pushed for complete moratorium on GM crops cultivation.




According to investigation, the farmer purchased the Bt brinjal seeds at a bus stop in Haryana. He was looking for seeds that exhibit resistance to fruit and shoot borer, a major pest problem in brinjal production. He was not aware that the seed he bought was not yet approved for planting in India. When biotech critics found out about the Bt brinjal plantings, they filed a public interest litigation in the supreme court, requesting for a total ban on GM crops. To date, only Bt cotton is approved to be planted in the country. Aside from Bt brinjal, high yielding GM mustard is also pending cultivation approval in India due to public pressure. "The current state of GM crops in India is afflicted with policy paralysis," said Deepak Pental, genetics expert and project leader of the GM mustard research.




"It's a victory for activists who have used every means to scuttle the use of GM technology," Former Director of the Indian Institute of Science commented on the issue. "There cannot really be a scientific reason [to ban all GM crops], but only political compulsions have made the government dither," he added.





FUNCTIONAL REGULATORY SYSTEMS VITAL TO REAP BIOTECH CROP BENEFITS, EXPERTS



Agricultural biotechnology is one of the most carefully regulated industries in the world, and those with functional regulatory systems on biosafety reap the benefits of the technology. These were raised by international biosafety experts during the Training-Workshop on Biosafety for Philippine Regulators being held on June 3-7, 2019 at Acacia Hotel, Manila, Philippines.

Regulators from various Philippine government agencies involved in ensuring the biosafety of biotech crops were gathered to learn from the experiences of developed countries in regulating biotech crops. Michigan State University professor, Dr. Karimbhai Maredia, presented why governments need to develop biotech policies and regulate. Dr. William Doley from the US Department of Agriculture Animal and Plant Health Inspection Service (USDA-APHIS) explained how the USDA conducts environmental risk assessment. Dr. Rashmi Nair compared the various regulatory systems implemented by developed and developing countries. Discussions on science communication, biotech adoption, and socio-economic benefits were also included in the training.

The regulators were also exposed to the various molecular biotechnology tools for varietal improvement by visiting the research facilities at the International Rice Research Institute in Los Banos, Laguna. The regulators were also given hands-on tasks such as developing conceptual model for various GM crops that can be used to trace pathways to potential harm.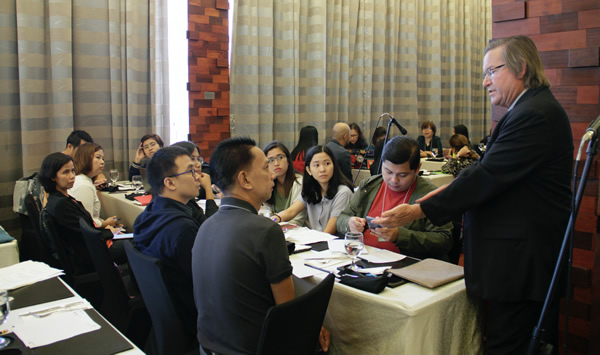 For more information, send an e-mail to knowledge.center@isaaa.org.



Europe
170 SCIENTISTS GATHER IN BARCELONA TO SHARE FOREFRONT PLANT RESEARCH



Humans depend on plants for a myriad of ways, including food, feed, fiber, fuel, even medicine. The increasing demand on agricultural products and natural resources for food security will depend on plant research at multiple levels. In view of such concerns, an international conference "At The Forefront of Plant Research" (Plant Research 2019) presented the current forefront of plant research and reflected on the prospects and challenges for today's fundamental science and tomorrow's agriculture.

Plant Research 2019, organized by the Centre for Research in Agricultural Genomics (CRAG) was held in the Cosmocaixa Museum in Barcelona, Spain on May 6-8, 2019. The conference gathered 170 participants from all over the world who listened to 23 renowned speakers from different plant research fields, ranging from development and metabolism to breeding and modeling.

Speakers included Dr. Holger Puchta from Karlsruhe Institute of Technology (KIT) in Germany and Dr. Zachary Lipmann of Cold Spring Harbor Laboratory who showed the potential of genome editing technologies in plants to improve crop productivity. Dr. Puchta emphasized the need for European policymakers to implement a science-based policy as a priority. During the conference opening, CRAG Director Prof. José Luis Riechmann addressed the participants and said, "Half of the UN Sustainable Developmental Goals are going to be impacted by the research we are doing."

For more details, read the news article from CRAG.


LONG-TERM ADOPTION OF GM MAIZE IN SPAIN AND PORTUGAL PROVES TO BENEFIT FARMERS AND THE ENVIRONMENT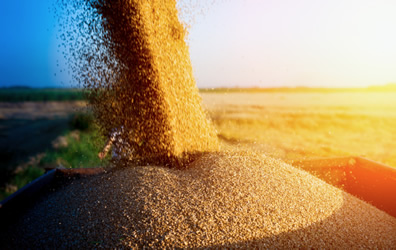 Renowned agricultural economist Graham Brookes of PG Economics published the latest findings on the use of insect resistant maize in Spain and Portugal. The study covers 21 years, starting from when GM maize was first planted in Spain in 1998. From then on until 2018, 121,000 hectares of insect resistant maize were planted in both countries. This is equivalent to 35% of total maize area in Spain, and 6% in Portugal. The study also stated how GM maize has helped farmers grow more maize for food and feed while using fewer resources.It was also documented that planting GM maize decreased the use of insecticides and fossil fuels during crop spraying.

In terms of farmers' income, planting GM maize has resulted to an increase in crop yield and the reduction of expenses for pesticide control, therefore providing farmers with higher income averaging €173 per hectare and an average return on investment of +€4.95 for each extra €1 spent on GM maize seed as compared to using conventional maize seed. This was proven to have helped farm household incomes and, in the long run, boosted the rural and national economies of both countries.

While the use of GM insect resistant maize was proven to have contributed to addressing crop production, environmental challenges, and has increased farmers' income, Brookes also pointed out that there are still members of the European Union that opted to ban the cultivation of GM maize despite being approved for planting in EU many years ago. These countries are said to be missing out the economic and environmental benefits of GM maize.

Read more from GM Crops & Food.



Research
BT PROTEINS IN RICE DEGRADED IN PADDY SOILS

Scientists from the University of Bremen, Germany and Chinese Academy of Sciences, China, conducted a study to investigate the degradation of transgenic Bt rice straw when incorporated into paddy soils. The research is published in the Journal of Environmental Management.



Incorporation of rice straw in

paddy soils

after harvest is a common practice to fertilize or improve the structure of the soil. The use of straw from transgenic Bt rice poses a concern because of potential risks such as integration of Bt proteins in soil. Thus, decomposition of Bt rice straw and degradation of Bt proteins, and the condition of microbial communities were observed under laboratory conditions.




Results showed that Bt rice straw caused a slight change on soil respiration and methane emissions in two types of paddy soils (silt loam soil and silty clay soil). There were also differences in the cumulative emissions of carbon dioxide between two paddy soils. Bt proteins Cry1Ab/Ac were degraded, though at varied rates in differently textured paddy soils. The presence of rice straw led to the increased abundance of soil microorganisms.






New Breeding Technologies
CHINESE RESEARCHERS STUDY ALKALINE TOLERANCE IN RICE USING CRISPR-CAS9

Scientists from Chinese Academy of Agricultural Sciences and partners used CRISPR-Cas9 to find out about the responsive regulation of inorganic pyrophosphatase in rice under alkaline stress. The results are published in Frontiers in Plant Science.




Alkaline stress is one of the abiotic factors that affect plant growth and development. Inorganic pyrophosphatase is an enzyme used in various biological processes linked to abiotic stress response. Thus, researchers used the CRISPR-Cas9 system for the mutagenesis of the OsPPa6 gene, which codes for an inorganic pyrophosphatase in rice. Two similar Cas9-free mutants were obtained which exhibited delayed growth and development, particularly under alkaline stress. Tests also showed that mutagenesis of OSPPa6 was significantly induced by alkaline stress. Furthermore, results indicated that pyphosphate contents in the mutants were higher than those in the wild type when under alkaline stress,but the buildup of inorganic phosphate, ATP, chlorophyll, sucrose, and starch in the mutants were significantly reduced. Mutagenesis of OsPPa6 lowered the rate of photosynthesis in rice mutants.




Based on the findings, it was concluded that OSPPa6 gene is a vital osmotic regulatory factor in rice and CRISPR-Cas9 is an effective tool in assessing the responsive regulation of stress-induced gene.





ANOTHER CRISPR TOOL SHOWS GREAT POTENTIAL TO ADVANCE SCIENCE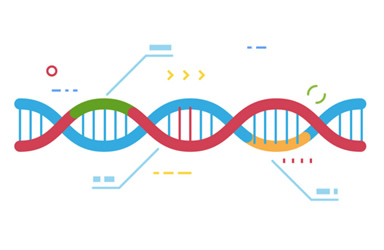 The genome editing toolbox now includes CRISPR-Cas3, which enables "chewing up" of DNA with high speed and efficiency.

CRISPR-Cas9 has been widely used in agricultural improvement, biomedical research, and food science. It is described as a molecular scissor because of its ability to create a single double-strand break at a target site along the DNA. After cutting a section of the DNA, the cell's ability to repair DNA is used to discard or add nucleotides. A more precise tool, CRISPR-Cas12 (also known as CRISPR-Cpf1), was also developed and used by researchers.

Another tool known as CRISPR-Cas3 was reported in Molecular Cell. CRISPR-Cas3 is different from the two CRISPR tools because of its ability to erase long sequences of DNA in eukaryotes like plants and animals. This new CRISPR tool does not make a break, but chews up the DNA with high speed and effectivity. Furthermore, it is highly specific and programmable, making it a promising tool to advance science.

Read more information from Genetic Literacy Project, Science Daily, and Molecular Cell.



Beyond Crop Biotech
EXPLORING THE ORIGINS OF THE APPLE



The apple is, arguably, the most popular fruit in the world. It is also deeply intertwined with human history. Large red fruits were depicted in Classical art, showing that apples have been domesticated in southern Europe for over two millenia. Ancient seeds found in archeological sites attest to the fact that people have collected wild apples across Europe and West Asia for more than ten thousand years.

Despite such knowledge, the domestication process of this popular fruit remained unclear. A study conducted by Robert Spengler of the Max Planck Institute for the Science of Human History traced the history of apple from its wild origins, noting that it was originally spread by ancient megafauna and later as a process of trade along the Silk Road.

In Spengler's book Fruit from the Sands, he wrote that apple holds a deep connection with the Silk Road, and much of the genetic material for the modern apple originated from the ancient trade routes in the Tien Shan Mountains of Kazakhstan. This process caused the hybridization events that gave rise to the large red sweet fruits in the market today.

For more details, read the press release from Max Planck Institute for the Science of Human History.


TRANSGENIC FUNGUS RAPIDLY KILLED MALARIA MOSQUITOES IN WEST AFRICAN STUDY



A team of scientist from the University of Maryland (UMD) in the United States and Burkina Faso have conducted the first outside-of-a-laboratory trial of a transgenic method to combat malaria. The method kills mosquitoes with a fungus genetically engineered (GE) to produce spider toxin.

The study was conducted in a screen-enclosed, simulated village in Burkina Faso. They used a transgenic fungus developed by UMD team led by entomology Professor Raymond St. Leger and report that mosquito populations were safely reduced in the trial by more than 99 percent.

The team used Metarhizium pingshaense, a naturally occurring fungus that infects insects in the wild and kills them slowly. They engineered a strain of the fungus to produce a toxin that kills mosquitoes faster than they can breed. This transgenic fungus caused mosquito populations in their test site to collapse to unsustainable levels within two generations.

The toxin is an insecticide called Hybrid, derived from the venom of the Australian Blue Mountains funnel-web spider, approved by the U.S. Environmental Protection Agency (EPA) for application directly on crops to control agricultural insect pests. The scientists modified M. pingshaense so that it would produce and deliver Hybrid. To ensure this, they used a bacterium to transfer DNA into fungi. The DNA the scientists designed and introduced into the fungi provided the blueprints for making Hybrid along with a control switch that tells the fungus when to make the toxin. The modified fungus only produces the toxin inside the body of a mosquito. They tested the modified fungus on other insects in Maryland and Burkina Faso, and found that the fungus was not harmful to beneficial insects such as honeybees.

For more details, read the news release in UMD Right Now.



Document Reminders
ISAAA'S NEW JOURNEY BEGINS



In a message published in the ISAAA Blog, Dr. Mahaletchumy Arujanan, ISAAA's new Global Coordinator invites agricultural biotechnology stakeholders to join her and ISAAA in a new direction that will to realize the full potential of the technology in achieving agricultural sustainability and development.

"The impact created by ISAAA in all major continents makes me extremely proud to be at the helm as its Global Coordinator," she said. Dr. Arujanan is also the Executive Director of the Malaysian Biotechnology Information Centre (MABIC), the Malaysian node of ISAAA's global network of Biotechnology Information Centres (BICs).

Read her full message in the ISAAA Blog.





(c) 2019. ISAAA.