CROP BIOTECH UPDATE
---------------------------------------------------------------------------
A weekly summary of world developments in agri-biotech for developing countries, produced by the Global Knowledge Center on Crop Biotechnology, International Service for the Acquisition of Agri-biotech Applications SEAsiaCenter (ISAAA)
---------------------------------------------------------------------------
July 17, 2019

In This Week's Issue:

News

Global
• Hybrid Corn: High Yields and Nitrogen Efficient
• Experts Assess the Impact of Risk Assessment on Public Acceptance of Gene-edited Crops

Africa
• Four Companies Receive Permit to Import GM Products in Zambia
• Government Spokespersons Impressed by Progress in Agri-biotech Research in Uganda

Americas
• GM Tobacco Plants to Produce Industrial Proteins
• Scientists Decode DNA Secrets of World's Toughest Bean
• Gene Identified that Will Help Develop Plants to Fight Climate Change
• USDA Probes Detection of GE Wheat in US Agri Fields

Asia and the Pacific
• GM Crops Aid Transition of Pakistan from Subsistence to Commercial Farming

Europe
• Zero-Waste Plants Being Developed

Research
• Maize Promoter Induces Cellulase Enzyme Expression in Maize Kernels

New Breeding Technologies
• OsPEX5 Regulates Rice Spikelet Development, Study Shows
• Consumers in Costa Rica Show Favorable Attitudes on CRISPR Foods, Survey

Beyond Crop Biotech
• Dairy-free Ice Cream Made from GE Yeast Sold Out



----
NEWS
----

Global
HYBRID CORN: HIGH YIELDS AND NITROGEN EFFICIENT



Purdue University in their study emphasized that over the past 70 years, yield and nitrogen efficiency of hybrid corn varieties have increased significantly. The study's purpose is to identify how corn plant utilized nitrogen throughout the years to guide breeders in their decision making involving future hybrids. According to Tony Vyn, a professor at Purdue's Department of Agronomy, they observed a "progressive improvement" in the nitrogen use efficiency in corn hybrids, which then results in higher yields as modern hybrids are able to absorb more of the nitrogen fertilizer applied.

Results highlight that genetic improvements in corn hybrids have led to an 89 percent increase in grain yields and a 73 percent increase in nitrogen use efficiency from early hybrids up to the present. Having less nitrogen fertilizer not absorbed and wasted, the grain created from the absorbed nitrogen increased from 42 pounds of grain per pound of nitrogen taken up in the plant to 65 pounds of grain. Moreover, suggestions for breeders about how to continue improvements in yield and nitrogen use efficiency were also included in the study.

Read more at Purdue University Agriculture News.


EXPERTS ASSESS THE IMPACT OF RISK ASSESSMENT ON PUBLIC ACCEPTANCE OF GENE-EDITED CROPS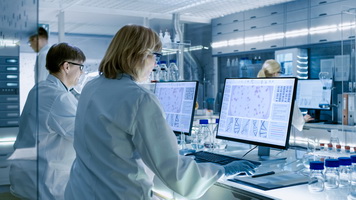 Modern biotechnology (transgenesis and gene editing) helps achieve an increase in food production without the need for more land area for agriculture. It is expected to continue contributing to achieving global food production and thus it is necessary for this technology to be widely accepted. For this reason, experts from DowDuPont published a review on how government regulations of gene-edited crops and public acceptance of these crops are affect each other.

The paper showed a comparison between the regulatory oversight of traditional crops and genetically modified crops. Government authorities rarely assessed traditional crops due to their remarkable track safety records. As for genetically modified crops, some have suggested that the rigorous regulatory oversight will instill consumer acceptance. However, this contradicts with the history of GM crops' acceptance which exhibited that arduous regulation has likely led to public distrust. This contributed to the notion that GM crops are risky. But in reality, the risks are similar to those of traditional crops'. Thus, the authors investigate if risk-disproportionate regulation leads to the validation of the public's fears and distrust towards controversial yet safe technologies.

The paper also states that risks are always involved when trying to gain the public's trust towards an underlying technology. These risks include confusing the purpose of risk assessment. For instance, when a voluminous data on risk assessment is presented to meet regulatory requirements, the real safety risks are not readily distinguishable from negligible risks. Another risk mentioned was the obstruction of the delivery of beneficial technologies to the market due to the time and cost it takes the developers to gather non-risk based regulatory approvals.

It was concluded that separating the goal of regulating technologies to protect public safety from the goal of attaining public acceptance may help avoid the risk of meeting neither goals. The authors also emphasized that education and outreach are a better use of government resources to gain public acceptance of beneficial technologies. However, it was noted that these efforts will be maximized if aimed at an audience who are willing to consider new information instead of an audience who already believes that they know everything about the technology. Factual communications from trusted and reliable sources were also highlighted to oppose misinformation commonly spread through social media.

See the complete review in Trends in Biotechnology.



Africa
FOUR COMPANIES RECEIVE PERMIT TO IMPORT GM PRODUCTS IN ZAMBIA



The National Biosafety Authority (NBA) of Zambia released permits to four companies to import products that may contain genetically modified crops.

According to NBA Chairperson, Dr. Paul Zambezi, the permits were granted to Gatbro Distributors, Pick n Pay, Southern National Import and Export Limited and Choppies Super Stores market, following the decision of the Board on July 5, 2019 in Lusaka.

The NBA Scientific Advisory Committee conducted risk assessments and found that the products that may contain GM crops are safe for human consumption. Thus, they recommended that the Board would release permits. To date, NB has renewed 6 permits for products that may contain GM crops and is reviewing other applications at various stages.

Read the NBA press release for more information.


GOVERNMENT SPOKESPERSONS IMPRESSED BY PROGRESS IN AGRI-BIOTECH RESEARCH IN UGANDA



Over 60 spokespersons from various government ministries, departments and agencies (MDAs) were excited by the scale of progress made in agricultural research in Uganda. The spokespersons attended an engagement organized by National Agricultural Research Organization (NARO) through its information-sharing hub, the Uganda Biosciences Information Center (UBIC), at the National Crops Resources Research Institute (NaCRRI) at Namulonge on July 10, 2019.

The objectives of the activity were to update them on the contribution of NARO's research to national development; empower them to become champions for agricultural research for Uganda; and explore collaboration and partnerships in information sharing and obtaining feedback for agricultural and national development.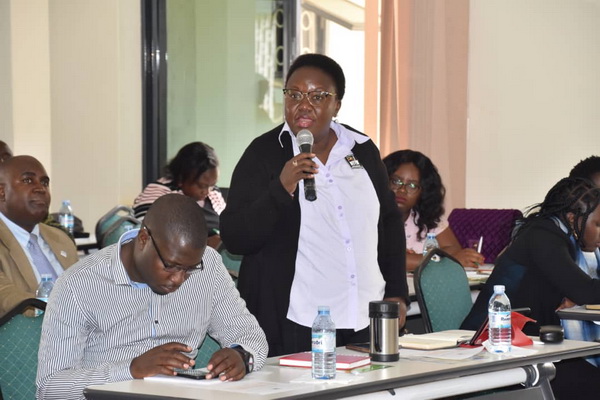 After touring the biotechnology laboratories at NaCRRI, Hellen Kaweesa, the Parliament spokesperson, wondered why all the progress made in agricultural biotechnology research in Uganda has not yet convinced the "responsible persons" to enact the relevant biosafety law. "Are the scientists hiding something from us," she wondered. In response to her concern, Dr. Barbara Mugwanya Zawedde, the coordinator of UBIC, emphasized that such concerns can be addressed by having a functional biosafety system, supported by a relevant legislation, which looks at each technology and/or product on a case-by-case.

Speaking after the engagement, Peter Kaujju—spokesperson for Kampala Capital City Authority—said, "In the quiet precincts of Namulonge, Wakiso District near Kampala City, you find great people on a great mission to transform our agriculture. Many groundbreaking innovations in crop resources, livestock health, aquaculture and genetic engineering among others. Great job NARO Uganda!" NARO continues to use appropriate modern biosciences to address challenges, and add value, to a variety of crops and animals of strategic national importance in Uganda.

The Government spokespersons requested that NARO creates a glossary and FAQs on agricultural biotechnology, and have these widely disseminated during various fora and on online platforms to facilitate sensitization efforts on such technologies.

For more information, contact ubic.nacrri@gmail.com or follow us on Twitter: @UgandaBIC.



Americas
GM TOBACCO PLANTS TO PRODUCE INDUSTRIAL PROTEINS

The market for biologically-derived proteins is said to reach US$300 billion in the future. Currently, industrial enzymes and other proteins are made in large, expensive fermenting reactors, but using plants to produce them could reduce production costs by three times.


Researchers at Cornell University and the University of Illinois have engineered plants which can produce proteins not native to the plant itself. The research team genetically modified tobacco plants to produce the cellulase protein Cel6A, an enzyme. Tobacco is a heavily studied model plant because so much is known about it. Cel6A belongs to a large group of related enzymes used in many applications, including modern laundry detergents, fabric softener, and in food and animal feed.

Genetic engineering was used to deliver DNA with instructions for making the desired protein into the chloroplasts of plants cells. The plants that adopted this DNA were then cultivated. Chloroplasts are the photosynthesizing organelles in plants and contain their own DNA. Plant cells cannot make their own chloroplasts but inherit them from each daughter cell during cell division.

"One of the advantages of the technology that we're using is that the chloroplasts in most crop plants are inherited through the maternal line, so the genes are not in the pollen," said Beth Ahner, professor of biological and environmental engineering at Cornell University.

For details, read the article in the Cornell Chronicle.


SCIENTISTS DECODE DNA SECRETS OF WORLD'S TOUGHEST BEAN



Scientists from the University of Callifornia Riverside (UC Riverside) have decoded the genome of black-eyed peas, a legume also known as cowpea. This is the first high-quality reference genome for cowpea.

Cowpeas are small beans with dark midsections and is a global dietary staple for centuries due to their environmental toughness and exceptional nutritional qualities, such as high protein and low fat. It is the top source of protein in the human diet in sub-Saharan Africa.

One of the cowpea's traits that the scientists are looking into is its remarkable ability to recover from drought stress. Project co-leader Timothy Close, a UC Riverside professor of botany and plant sciences said, "We're trying to figure out why cowpeas are so resilient to harsh conditions. As we move into a world with less water available to agriculture, it will be important to capitalize on this ability and expand on it, taking the lead from cowpeas to guide improvements in other crops that are vulnerable to climate change."

For more details, read the UC Riverside News.


GENE IDENTIFIED THAT WILL HELP DEVELOP PLANTS TO FIGHT CLIMATE CHANGE



Underground networks of roots forage for nutrients and water for plants sustenance. Yet, the genetic and molecular mechanisms that govern which parts of the soil roots explore remain largely unknown. In a breakthrough that will help reduce atmospheric carbon from plants, researchers from Salk Institute have discovered a gene that determines the depth of root growth in the soil. The findings of this study will allow researchers to develop plants that can help combat climate change as part of Salk's Harnessing Plants Initiative.

The researchers used thale cress (Arabidopsis thaliana) to identify genes that regulate the way auxin works. Auxin is a hormone which plays a key role in controlling the root system architecture of plants. The team found that the gene called EXOCYST70A3 directly regulates root system architecture by controlling the auxin pathway without disrupting other pathways. The gene does this by affecting the distribution of PIN4, a protein that influences auxin transport. When the researchers altered the EXOCYST70A3 gene, they found that the orientation of the root system shifted and more roots grew deeper into the soil.

In addition to developing plants that can grow deeper root systems that will store more carbon, this discovery could help scientists understand how plants address the seasonal variance in rainfall and how to help plants adapt to changing climates.

For more details, read the news article in Salk News.


USDA PROBES DETECTION OF GE WHEAT IN US AGRI FIELDS



The United States Department of Agriculture-Animal and Plant Health Inspection Service (USDA-APHIS) is looking into the discovery of genetically engineered (GE) wheat in an unfarmed agricultural field in Washington, USA.

Upon thorough investigation, the USDA determined that the GE wheat were glyphosate resistant and developed by Bayer CropScience (previously Monsanto). The varieties detected were MON 71300 and MON 71800.

Previous voluntary food and feed safety evaluation conducted by the Food and Drug Administration (FDA) confirmed that MON 71800 "was as safe as non-GE wheat currently on the market." Similarly, the FDA concluded that "there would have no safety concerns in the unlikely event that low levels of MON 71300 wheat or MON 71800 wheat were present in the food supply. " MON 71300 has the same glyphosate-resistant gene as MON 71800.

In response to the issue, APHIS has intensified its surveillance of regulated GE field trials. The agency now requires developers to apply for a permit for GE wheat field trials, which will ensure compliance with safety regulations. APHIS has also announced that a test kit to detect MON 71300 will be available for its trading partners. At present, GE wheat is not yet commercially produced and sold in the US.

For more details, visit the USDA APHIS newsroom.



Asia and the Pacific
GM CROPS AID TRANSITION OF PAKISTAN FROM SUBSISTENCE TO COMMERCIAL FARMING



At a recent CropLife Pakistan Association event, local farmers expressed their support for GM crops as the performance of GM maize hybrids in the field was displayed. They demonstrated their sentiments about biotechnology, particularly how it helped improve their profitability through reduced input cost and improved yields.

The National Uniform Yield Trials (NUYT) conducted by the Pakistan Agriculture Research Council (PARC) showed the improvements of biotech maize hybrids in terms of yield increasing from 10 to 45 percent as compared to conventional hybrids. In addition, over the past 20 years that Pakistan's maize production shifted from conventional to hybrid, the country already experienced a four-fold yield increase. The occasion was also used as an avenue to educate farmers and journalists about the safety of GM crops and their yield advantages.

Know more about this by visiting Cornell Alliance for Science.



Europe
ZERO-WASTE PLANTS BEING DEVELOPED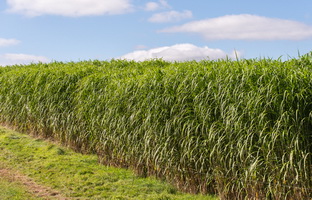 Large proportions of crops are discarded during or after harvest, including plant parts containing proteins, fats, and fiber. Professor Luisa Trindade, professor at the Department of Plant Sciences at Wageningen University and Research (WUR) said this has to change. "The world needs plants that can be used fully, to the last molecule," she said.

Trindade wants to increase the value of crop residues and is currently working on fiber crops, including miscanthus. Her research group has developed eight potential new hybrid varieties of miscanthus which have been planted in 10 different locations in Europe. Miscanthus has interesting properties such as high biomass yields and high CO2 capture which promotes soil quality.

Trindade emphasized her goal as a breeder is to be able to use all of the plant. However, she cites the complex tomato plant with different organs with great differences in their composition. "In the future, we will develop tomato varieties where the total biomass will be used for food and non-food purposes, and who knows we will develop varieties with edible stems and leaves."

For more details, read the news article in WUR News.



Research
MAIZE PROMOTER INDUCES CELLULASE ENZYME EXPRESSION IN MAIZE KERNELS



Researchers from Arkansas State University and partners tested three endosperm promoters for expression of a cellulase gene. The results are reported in Transgenic Research.

Expression of recombinant proteins in plants is used in the development of vaccines, pharmaceuticals, and industrial enzymes. In a previous study, the researchers produced recombinant proteins in maize kernels using only the embryo, which drives the expression of foreign genes with a maize promoter. This has resulted in strong expression, but only 10-12% of the seed tissue were used. To increase the amount of recombinant protein to be recovered from a specific amount of biomass, the researchers tested three endosperm promoters (2 rice promoters and maize α-zein promoter) in two tandem expression constructs. Results showed that although the rice promoters produced stable amounts of cellulase, the maize promoter was the most effective. Analysis confirmed that the expression only occurred in the endosperm.

Read the research article in Transgenic Research.



New Breeding Technologies
OSPEX5 REGULATES RICE SPIKELET DEVELOPMENT, STUDY SHOWS



Scientists from Nanjing Agricultural University in China reports that mutations in OSPEX5, which encodes a peroxisomal targeting sequence 1 (PTS1) receptor protein, cause formation of irregular spikelets. Their study is published in New Phytologist Trust.

Spikelet is the primary reproductive structure and a vital basis of grain yield in rice, however, the molecular mechanisms involved in rice spikelet development are still unclear. In the research conducted by Xiaoman You and colleagues, it was discovered that OSPEX5 can cooperate with OSOPR7, an enzyme vital in the production of jasmonic acid and for its transport into peroxisome, an organelle in the cytoplasm that plays an important role in the oxidation of biomolecules. The study showed that similar to plants with mutated Ospex5, the plants with inoperative OsOPR7 developed using CRISPR-Cas9 had lower concentrations of exogenous jasmonic acids and exhibited irregular spikelets. Application of exogenous jasmonic acid helped to partially correct the irregular formation of spikelets.

The findings indicate that OSPEX5 regulates spikelet development by causing the peroxisomal import of OsOPR7.

Read the summary of findings in New Phytologist Trust.


CONSUMERS IN COSTA RICA SHOW FAVORABLE ATTITUDES ON CRISPR FOODS, SURVEY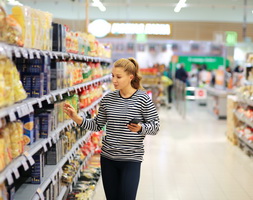 Gene editing technologies such as the use of clustered regularly interspaced short palindromic repeats (CRISPR) has been used by many researchers to enhance crops traits such as yield and nutritional quality. To analyze the perceptions and attitudes of consumers towards the use of this new technology, scientists from the University of Costa Rica conducted a survey. The findings are published in the Journal of Plant Biotechnology.

A total of 1,018 adults from Costa Rica were surveyed and the results indicated that only 7.4% have heard about CRISPR-Cas9. However, the majority are willing to accept its use for nature preservation (84.5%), curing diseases in animals (83.0%), crop improvement (80.9%), and curing human diseases (80.2%). More than half also agreed that CRISPR foods would improve crop production in the country (66.0%), help the economy (63.7%), and bring benefits to their families (60.7%) and the environment (57.4%). They expressed their willingness to consume CRISPR foods if the nutritional quality is improved (70.8%), cheaper than conventional foods (61.0%), and if they were available in the local market (59.4%).

Based on the results, the respondents show favorable attitudes towards CRISPR.

Read more results in the Journal of Plant Biotechnology.



Beyond Crop Biotech
DAIRY-FREE ICE CREAM MADE FROM GE YEAST SOLD OUT



Perfect Day, a start-up company based in the US, developed a new kind of animal-free ice cream. The founders, Ryan Pandya and Perumal Gandhi, call it flora-based ice cream because it was made using genetically engineered yeast. In a matter of days, the limited-edition samples run out, as its website announces that the "perfect ice cream" was sold out.

The founders, who are both vegans, also have similar background of working in medicine where genetically engineered microorganisms are used to develop therapeutics. Thus, they wondered if the same technology could be used to make ice cream. Then they engineered yeast to produce proteins casein and whey, which are both found in dairy products. The flora-based ice cream is lactose-free, but has the same nutrients and taste like regular ice cream. They also used plant-based fats and sugar, but still, the taste of the final product is indistinguishable from ice cream made from cow's milk. Since cows are out of the picture, the technology avoids environmental footprint of raising cows, from the land used for grazing and growing feed to the greenhouse gas footprint coming from cow belches and manure.

Perfect Day has partnered with Archer Daniels Midland Company to scale up production.

Read more from Perfect Day and Fast Company.





(c) 2019. ISAAA.