CROP BIOTECH UPDATE
---------------------------------------------------------------------------
A weekly summary of world developments in agri-biotech for developing countries, produced by the Global Knowledge Center on Crop Biotechnology, International Service for the Acquisition of Agri-biotech Applications SEAsiaCenter (ISAAA)
---------------------------------------------------------------------------
November 14, 2018

In This Week's Issue:

News

Global
• Agricultural Biotech Advocates to Reach Out to Policymakers

Americas
• Genetic Mutatation Key to Resistance in Cotton Pest
• Research Shows Farmer Adjustments Offset Impact of Climate Change on Corn Production
• "Fooling" Soybeans Yields Better Plants a Generation Later
• Researchers Find Genetic Mechanism for Controlling the Shape of Fruits, Vegetables, and Grains

Asia and the Pacific
• Australian OGTR Receives License Application for Field Trial of GM Wheat
• PH Department of Science and Technology Hosts the National Biotechnology Week 2018
• SEARCA BIC Organizes 3rd Agri-biotech Boot Camp for Senior High School Students

Europe
• Values Should be Considered in Discussions about GE Products
• Researchers Discover How to Engineer Plants with Enhanced Drought Resistance without Affecting Growth

Research
• Gene Enhances Rice Tolerance to Tungro Virus

New Breeding Technologies
• Researchers Update on Potato Genome Editing
• CRISPR Used in Genome Imaging
• CRISPR is Perceived Similarly as GMOs in Five Countries
• Researchers Identify the Best-Performing Cas Nuclease

Beyond Crop Biotech
• Industrial Biotechnology and Bioenergy Networks to Facilitate Shift to Low Carbon Economy

Announcements
• UC Davis European Plant Breeding Academy Class 6 Now Open for Registration

Document Reminders
• Inside the Biotech Lab and Image Gallery



----
NEWS
----

Global
AGRICULTURAL BIOTECH ADVOCATES TO REACH OUT TO POLICYMAKERS



The Cornell Alliance for Science 2018 Global Leadership Fellows are in the final leg of their training this week (November 13-16, 2018), talking about their experiences to the U.S. and international policymakers in Washington, D.C. with the goal of getting support to promote agricultural innovation in their countries.

The fellows came from various fields, including farming, journalism, science, education, law, and human rights activism. Most of them are from Africa and Asia, with a common passion for pursuing the advancement of agri-biotech in their own nations.

The visit is the last activity for their 12-week training at Cornell University, which was aimed at helping them improve their skills in public speaking, grassroots organizing, and effective communication. After completing the program, they will join the growing global network that champions evidence-based agricultural policies and greater farmer access to improved seeds.

"Biotech is one of the tools that can address some of her challenges. She (female farmer) can obtain drought-tolerant, pest-resistant varieties of seed that can feed her children, send them to school and break the poverty cycle," said Fellow Zola Madaga from Kenya, who is advocating for access to technologies to help the women African farmers.

Read more from Cornell Chronicle.



Americas
GENETIC MUTATATION KEY TO RESISTANCE IN COTTON PEST



A new study published in the Proceedings of the National Academy of Sciences (PNAS) identifies a dominantly inherited mutation that confers resistance to engineered cotton in caterpillars of the cotton bollworm, one of the world's most destructive crop pests.

Entomologists from the University of Arizona (UA), the University of Tennessee and the Nanjing Agricultural University in China collaborated in this three-part study. Their goals were to identify the mutation conferring Bt resistance in bollworms, precisely edit one bollworm gene to prove this mutation causes resistance, and discover how the resistance is spreading through cotton fields in China, where dominant bollworm resistance to Bt is on the rise.

The researchers compared the DNA of resistant and susceptible bollworms, and narrowed the search from 17,000 genes to a region of just 21 genes associated with resistance. They found that 17 of those genes code for proteins that are produced by the caterpillars. Bruce Tabashnik, Regents' Professor in the UA College of Agriculture and Life Sciences' Department of Entomology said that there was only one consistent difference in the 17 genes. There is one position where all of the resistant bollworms had one DNA base pair and all of the susceptible bollworms had a different DNA base pair. This pivotal base pair is in a newly identified gene named HaTSPAN1, which codes for a tetraspanin – a protein containing four segments that span cell membranes.

To determine if this single mutation causes resistance, the researchers used the gene editing tool CRISPR to precisely alter only the HaTSPAN1 gene. When the gene was disrupted in resistant bollworms, they became completely susceptible to Bt. Conversely, when the mutation was inserted in the DNA of susceptible bollworms, they became resistant – proving this single base pair change alone causes resistance.

For more details about this research, read the news release from the University of Arizona.


RESEARCH SHOWS FARMER ADJUSTMENTS OFFSET IMPACT OF CLIMATE CHANGE ON CORN PRODUCTION



Concern that global warming will have a strong negative effect on crop yields were widespread. Research published in Proceedings of the National Academy of Sciences on historical maize yields across the U.S. Corn Belt suggests that a continuation of the historical yield trend will depend on a stable climate and continued farmer adjustments.

The research, conducted by Ethan Butler, postdoctoral associate in the Department of Forest Resources in the College of Food, Agricultural and Natural Resource Sciences at the University of Minnesota and his colleagues from Harvard University and University of California, Irvine, analyzes how both climate and management have influenced the increase in yields. Overall, the research shows farmers have adapted to historical climate change. The combination of changes in climate, primarily cooling of the hottest temperatures, and farmer adjustments, including earlier planting and planting longer maturing varieties, increased maize yield trends since 1981 by 28 percent.

The researchers used a statistical model to study how rainfed maize yields reported by the U.S. Department of Agriculture (USDA) are affected by temperature using three crop development phases: vegetative, early grain filling, and late grain filling. They found that planting is occurring earlier and that the late grain filling phase lasts longer. At the same time, the hottest temperatures have cooled. The earlier planting and longer grain filling are primarily associated with management decisions, while the cooling of hot temperatures appears to be an unintended benefit of widespread planting of high-yielding modern cultivars.

For more details, read the news article from the University of Minnesota.


"FOOLING" SOYBEANS YIELDS BETTER PLANTS A GENERATION LATER



Researchers from Pennsylvania State University have fooled soybean plants into thinking they were under attack by temporarily silencing the expression of of a critical gene. After selectively cross breeding those plants with the original stock, the progeny "remember" the stress-induced responses and become more vigorous, resilient, and productive.

This epigenetic reprogramming of soybean plants, the world's most widely grown legume, was accomplished by changing how existing genes are expressed, instead of introducing new genes. Researchers found that when they down-regulate or turn off the expression of the gene MSH1, the plant becomes "convinced" it is encountering multiple stresses, even though it is growing under perfect conditions. This amplifies the expression of gene networks to respond to multiple stimuli.

The soybean lines derived from crossing with the "memory" plants were grown in large populations in four different field conditions at four widely separated locations in Nebraska, and they proved to be more vigorous, higher-yielding, and better adapted to their environment than typical soybean plants.

For more details, read the news release from Penn State.


RESEARCHERS FIND GENETIC MECHANISM FOR CONTROLLING THE SHAPE OF FRUITS, VEGETABLES, AND GRAINS



Scientists from the University of Georgia discovered a genetic mechanism that governs the shape of fruits, vegetables, and grains. The results of the study are published in Nature Communications.

"We may be able to explain the shapes of many fruits and vegetables through a similar mechanism to the one we described in tomatoes," said Esther van der Knaap, professor of horticulture and leader of the study. "We found that in tomatoes, plant cells in the fruit divide in a column or in a row and that will determine their shape," van der Knaap said. "We also found that this mechanism is likely the same in several other plant species: melons, cucumbers, potatoes. We've even been able to go as far as finding that the same mechanism controls the shape of rice grains as well as leaves."

In her previous study, van der Knaap and team found that the genetic sequences responsible for controlling cell division or cell size. Each of the genes gives a hint about how the fruits are formed wherein some affect the size and shape of the fruit at the later stages of development, just before the fruit is ripening, while the others affect the shape and size much earlier even before flowering.

In her latest study, van der Knaap found similar sets of shape-control genes in other plants. In potato, the gene that controls the tuber shape is found in the same location in the genome as the gene that controls tomato fruit shape. In other plants, the shape-control genes may not in the same place, but it is perceived they act in the same manner, controlling the horizontal or vertical structure in cell division.

The findings about genetic control of shape are vital not just for plant breeders, but also for better understanding of plant evolution and development.

For more information, visit the van der Knaap lab website.



Asia and the Pacific
AUSTRALIAN OGTR RECEIVES LICENSE APPLICATION FOR FIELD TRIAL OF GM WHEAT



The Australian Office of the Gene Technology Regulator (OGTR) has received a license application (DIR 165) from the University of Melbourne to conduct a field trial of genetically modified (GM) wheat with altered iron content.

The trial is proposed to take place between April 2019 and December 2023, on up to 10 sites per year with a maximum area of 2 hectares per site. The trial sites could be located in any of 132 possible local government areas in Victoria, New South Wales, Western Australia and South Australia. The trial would be subject to control measures that restrict the spread and persistence of the GM plants and their introduced genetic material. The GM wheat would not be used for human food or animal feed.

The OGTR is preparing a Risk Assessment and Risk Management Plan for the application which would be released for public comment and further advice from experts, agencies, and authorities in late January 2019. There will be at least 30 days allowed for submission of comments.

For more information, including the notice of application, questions and answers, and summary of the license application, visit the DIR 165 page on the OGTR website.


PH DEPARTMENT OF SCIENCE AND TECHNOLOGY HOSTS THE NATIONAL BIOTECHNOLOGY WEEK 2018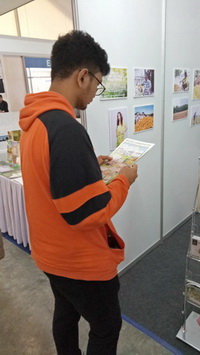 The 14th National Biotechnology Week (NBW) of the Philippines starts this week with the Department of Science and Technology (DOST) as the host agency. DOST invites the public to know more about biotech and its benefits by participating in the activities and visiting the trade fair and exhibit at the World Trade Center, Pasay City on November 13-17, 2018.

During the press conference at the opening of the NBW, Department of Agriculture Undersecretary Segfredo Serrano said that the top three challenges that may be addressed through biotechnology are food security, industry competitiveness and productivity, and adaptation to climate change. He also emphasized that biotechnology will help address scarcity in rice and fisheries. "Biotechnology is a huge help in terms of providing breeding technologies, gene markings. There will be increased precision (in planting method)," Serrano said.


ISAAA and the SEARCA Biotechnology Information Center (SEARCA BIC) are two of the many organizations participating in the exhibit. ISAAA showcases the latest addition to its information resources, the ISAAA Biotech/GM Crops Image Gallery.

Read more about the NBW from the Philippine News Agency (PNA).


SEARCA BIC ORGANIZES 3RD AGRI-BIOTECH BOOT CAMP FOR SENIOR HIGH SCHOOL STUDENTS



Eighteen senior high school students and their teachers from seven provinces (Laguna, Pampanga, Cagayan de Oro, Davao, Agusan del Norte, Iloilo, and Leyte) in the Philippines were selected to represent their respective schools at the Agri-biotech Boot Camp organized by the SEARCA Biotechnology Information Center (SEARCA BIC) on November 6-8, 2018.

For the first day of the boot camp, the participants were oriented on several topics such as edible landscaping; applications of biotechnology in crops and livestock; Simple Nutrient Addition Program (SNAP) Hydroponics; and SEARCA's initiatives in Farm Tourism and the School and Home Gardens Project. They also visited various research and development institutions in UP Los Baños on their second day. Their first stop was for a tour of UPLB's National Institute of Molecular Biology and Biotechnology. The participants then proceeded to the International Research Institute (IRRI), where they were introduced to IRRI's projects on rice varieties. Last on their itinerary was a visit to the UPLB Institute of Plant Breeding. Another highlight of Day 2 was the hands-on workshop session on DNA extraction using household chemicals. It sparked the interest of the participants as this was their first time performing the experiment.

On the third and last day of the Boot Camp, The UP League of Agricultural Biotechnology Students and the UP Genetic Researchers and Agricultural Innovators Society conducted interactive games which tested the participants' knowledge on agri-biotech and gave them a chance to bond with their teammates.

Lance Dominic Tria, a student from the Philippine Science High School - Southern Mindanao Campus spoke in behalf of the students. "I hope we can apply the lessons we learned here in whatever field we go into. Even if I don't end up pursuing an agriculture course in college, I hope that in whatever I take, I'll still be able to help the people working for agriculture because in the end, agriculture will not disappear and people will always need food," he said.

The agri-biotech boot camp, which is SEARCA BIC's build-up activity for the annual National Biotechnology Week, aims to create awareness of agriculture, introduce traditional technologies and biotechnology used in agriculture, and build interest among high school students and consider agriculture, specifically biotechnology, as a career.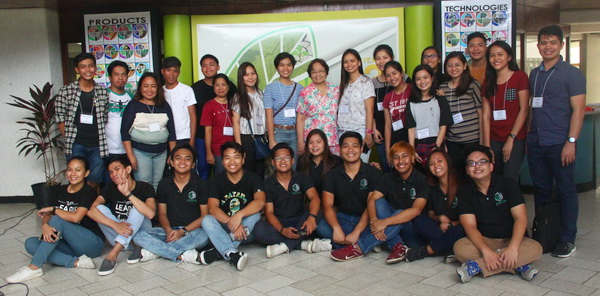 For more updates about biotech development in the Philippines, visit the SEARCA BIC website.



Europe
VALUES SHOULD BE CONSIDERED IN DISCUSSIONS ABOUT GE PRODUCTS

The role of genome editing in food and feed production has sparked debates and discussions among stakeholders. Risk-focused is how researcher Sarah Bechtold of Ludwig-Maximilians-Universität München, Germany describes these debates, saying that assessments are confined only within the scientific definition of risks, which are different from how the public defines risk, that is, hazards. Thus, in her article published in Frontiers in Plant Science, she discusses how "risk" is differently viewed between the scientific community and the general public and that debates that are beyond these risks is important in the context of genome editing in agriculture.


She elaborates that besides the nature of genome-edited products, aspects of cultivation and distribution and their impact on social values should also be considered and that ethical, social and sustainability-related aspects of genome editing are also crucial in public acceptance of the technology. In addition, the target goals and beneficiaries of scientific innovations widely vary, making it impossible to have a single conclusion and decision about such technologies as genome editing. Hence, she suggests that multiple options should be available, especially for consumers. She then asks where this "plurality" can be implemented and immediately answers the question by suggesting the use of the labeling system. Through this system, case-by-case decisions of consumers are allowed, that is, consumers that have not participated in public discussions about technologies such as genome editing can freely make a decision independent of the national general mandate. Nevertheless, scientific facts and advice are not to be neglected in this system. Instead, the public is free to make individual decisions while being educated about the products they are buying.


For more information, read the article in Frontiers in Plant Science.


RESEARCHERS DISCOVER HOW TO ENGINEER PLANTS WITH ENHANCED DROUGHT RESISTANCE WITHOUT AFFECTING GROWTH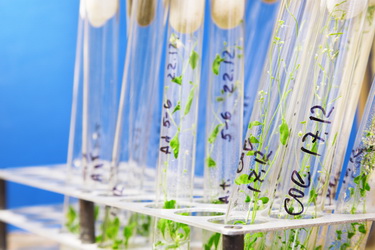 Drought is one of the effects of climate change that needs serious attention. This year's decreased rainfall and abnormally hotter temperatures in northern and eastern Europe caused large losses in cereals and potato crops and in other horticultural species.

Experts have long believed that that to ensure food security, it is becoming necessary to use plant varieties that are productive in drought conditions. Now, a team led by researcher Ana Caño-Delgado at the Center for Research in Agricultural Genomics (CRAG) in Spain has obtained plants with increased drought resistance by modifying the signaling of the plant steroid hormones, known as brassinosteroids. The study is the first to find to find a strategy to increase hydric stress resistance without affecting overall plant growth.

The researchers at CRAG studied drought resistance and growth in Arabidopsis thaliana plants with mutations in different brassinosteroid receptors. The researchers discovered that plants that over-express the BRL3 brassinosteroid receptor in the vascular tissue are more resistant to the lack of water than control plants and that, unlike the other mutants, they do not present defects in their development and growth. "We have discovered that modifying brassinosteroid signaling only locally in the vascular system, we are able to obtain drought resistant plants without affecting their growth", explains Caño-Delgado.

For more details, read the news release from CRAG.



Research
GENE ENHANCES RICE TOLERANCE TO TUNGRO VIRUS

Rice Tungro Disease is considered as rice cancer as it causes symptoms, such as stunted growth, yellow to orange leaf discoloration, and fewer reproductive tillers that are difficult to control once manifested in rice plants. The RF2a gene was found to increase tolerance of rice plants to tungro virus.


Researchers from Indonesian Institute of Sciences transferred and overexpressed the gene in rice cultivar IR64 via Agrobacterium mediated transformation using the pCAMBIA vector. We reported the overexpression of RF2a in transgenic rice plants cultivar IR64. Results showed better tolerance of the transgenic rice lines compared with non-transgenic IR64, with comparable tolerance levels tungro virus-tolerant rice cultivar Tukad Petanu. They also confirmed the role of the gene in the tolerance mechanism via qRT PCR and found increased levels of the gene in tolerant rice plants and low expression in the non-tolerant ones.


For more information, read the article in Journal of Crop Science and Biotechnology.



New Breeding Technologies
RESEARCHERS UPDATE ON POTATO GENOME EDITING

Polyploid plants are limitedly amenable to breeding and genetic engineering and editing because of difficulties in segregation and purifying genes of interest into a single line. Thus, such plants are usually clonally propagated. Nevertheless, efforts on proving the applicability of the genome editing technology have been applied in such plants, especially in potato, the third most important food crop after rice and wheat.

Researcher David Douches from Michigan State University and colleagues report on the latest efforts on potato genome editing in their paper published in Frontiers in Plant Science. Next to describing genome editing using TALENs and CRISPR, they cited genome editing studies done in potato and finally ended with future plans in using the technology for the improvement of potato. Among these studies are the editing of StSSR2, StALS1, and StVlnv genes, which are involved in tuber quality and herbicide tolerance, using TALENs. They also mentioned CRISPR-mediated editing of potato for the waxy tuber trait. Future plans for potato genome editing include making diploid potatoes to ease and hasten breeding and genome editing in the crop.

For more information, read the article in Frontiers in Plant Science.


CRISPR USED IN GENOME IMAGING

Applications of the versatile molecular tool CRISPR have been extended by researchers from genome editing into genome imaging via the technology they call CRISPR-Sirius. Researcher Hanhui Ma of ShanghaiTech University and colleagues repurposed the genome editing tool into viewing targeted genes in the nucleus and chromosomes of cells.

The limitation that the researchers aimed to solve was RNA guide instability, which was encountered in earlier applications of the technology and led to low genome labeling efficiency. In CRISPR-Sirius, enhanced RNA stability and brightness were observed. Thus, the modified strategy promises more effective detection of spatial and temporal features of genomic elements. Although applied in animal cells in the featured study, this technology may also be important in crops, especially in detection of gene locations.

For more information, read the article in Nature.


CRISPR IS PERCEIVED SIMILARLY AS GMOS IN FIVE COUNTRIES

CRISPR differs from genetically modified organisms (GMOs) by specifically producing modifications in a genome of a species without transferring a trait from another organism. Thus, the scientific community distinguishes its promising role in food security and agriculture as a new breeding technology. Given the history of struggle of GMOs in reaching commercialization, evaluating the public acceptance and valuation of CRISPR-produced food is of much importance.

Researcher Aaron Shew from University of Arkansas and colleagues assess consumers' willingness-to-consume (WTC) and willingness-to-pay (WTP) for CRISPR-produced food compared to conventional and genetically modified (GM) food. Results showed that 56% (USA), 47% (Canada), 46% (Belgium), 30% (France), and 51% (Australia) of respondents said that they would consume both GM and CRISPR food. They also found that CRISPR-produced food may be criticized the same as GMOs by the public, with familiarity with biotechnology and perceptions of safety as the primary drivers for WTC CRISPR and GM food. Finally, the researchers found that it would take large discounts in CRISPR-produced food for consumers to buy them.

For more information, read the article in Global Food Security.


RESEARCHERS IDENTIFY THE BEST-PERFORMING CAS NUCLEASE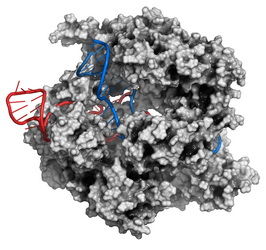 CRISPR-mediated genome editing has been applied in several plants using several types of Cas nucleases. However, these nucleases have not been directly compared with each other to determine which enzyme is best performing in terms of efficiency and specificity. Thus, researcher Nicola Patron from Earlham Institute in the United Kingdom and colleagues take the liberty in performing this comparison, as they report their findings in bioRxiv.

Using protoplasts from Arabidopsis and tobacco, identical targets, and similar experimental conditions, the researchers compared Cas9 enzymes from Staphylococcus aureus and Streptococcus pyogenes and Cas12a enzymes from Acidaminococcus sp. and Lachnospiraceae bacterium. Results showed varied efficiencies of the enzymes in targeted mutagenesis, with Cas9 from S. aureus being the most efficient at inducing mutations. They also found correlation between nucleotide content and efficiency of the enzymes, concluding that 'high-fidelity' variants of Cas9 reduce off-target mutations in plants.

For more information, read the article in bioRxiv.



Beyond Crop Biotech
INDUSTRIAL BIOTECHNOLOGY AND BIOENERGY NETWORKS TO FACILITATE SHIFT TO LOW CARBON ECONOMY



The Biotechnology and Biological Sciences Research Council (BBSRC), together with the Engineering and Physical Sciences Research Council (EPSRC) have committed to fund six unique collaborative Networks in Industrial Biotechnology and Bioenergy (BBSRC NIBB) to support, encourage, and facilitate the shift to a low carbon economy from using fossil resources in providing power, fuel, chemicals, and materials.

These multidisciplinary networks will drive new ideas to harness the potential of biological resources for producing and processing materials, biopharmaceuticals, chemicals, and energy.

The networks include Algae-UK: Exploiting the algal treasure trove; Biomass Biorefinery Network (BBNet); Carbon Recycling: Converting waste derived GHG into chemicals, fuels and animal feed (CCNet); Elements of Bioremediation, Biomanufacturing & Bioenergy (E3B) Metals in Biology, Environmental Biotechnology Network (EBNet); and High Value Biorenewables (HVB) Network. The Networks will run from 2019 to 2024.

For more details, read the BBSRC News.



Announcements
UC DAVIS EUROPEAN PLANT BREEDING ACADEMY CLASS 6 NOW OPEN FOR REGISTRATION



University of California, Davis Plant Breeding Academy (PBA) is a professional certificate program offered since 2006 with classes in USA, Europe, Africa, and Asia. To date, the program has trained nearly 300 breeders, 80% of which are from the private seed industry. Class 6 of the European PBA will start in October 2019 and it is now open for registration.

For more information on the UC Davis European Plant Breeding Academy contact Joy Patterson at jpatterson@ucdavis.edu or visit the UC Davis website.




Document Reminders
INSIDE THE BIOTECH LAB AND IMAGE GALLERY

ISAAA releases its latest addition to the Biotech Communication Series, Inside the Biotech Lab: How to Genetically Engineer a Plant? which is a visual documentation of how scientists conduct genetic transformation in the laboratory. Together with the new publication, ISAAA also releases the ISAAA Biotech/GM Crops Image Gallery which contains over 100 images of biotech crops and other related images available for public use.



(c) 2018. ISAAA.