News
Global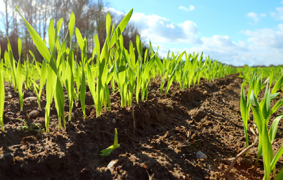 Fundacion Antama released a report on the role of biotech crops in soil conservation. According to the report, when the population reaches 9 billion by 2050, a significant portion of agricultural land will be used for human habitat. With a higher demand for food, there will also be less land to grow food crops. GM crops addresses this challenge by allowing actual increase in agricultural production without the need to add more land. Furthermore, GM crops allow savings in water for cultivation, increased CO2 fixation, and greater soil conservation.
Read more from Fundacion Antama.
Africa
Female members of Parliament in Uganda, under their umbrella body, Uganda Women Parliamentary Association (UWOPA) have called for the immediate passing of the National Biotechnology and Biosafety Bill 2012 into law, to regulate biotechnology products that are developed in and/or imported into Uganda.
During a seminar on biotechnology and biosafety at National Crops Resources Research Institute (NaCRRI), Namulonge on December 9, 2016, UWOPA Executive Member, Hon. Margaret Baba Diri revealed that UWOPA members were concerned that the Bill and biotech processes such as genetic engineering were marred in controversy in the public space and yet such technology can boost food production in Uganda. "As women, we are producers of food and we are concerned that it is taking long to pass the Bill because of all the controversy. As women, we need to be able to produce for our families and we want to access improved crops that are pest and disease resistant but also do well in drought. We have come to Namulonge to get the truth so that we can support the Bill from an informed position", she said. Hon. Baba Diri, Woman MP for Koboko District and five time legislator lashed out at fellow parliamentarians for failing to give their constituents the right information about genetic engineering because they refuse to engage with the researchers and learn about biotech and how genetic engineering can empower their people. "All members of UWOPA were invited today to learn about genetic engineering and ask researchers the hard questions so that they get some truths, but some of our members are not here today", she noted.
Another UWOPA member, Hon. Veronica Bichetero, MP for Kabermaido district, thanked Uganda Biotechnology Information Network (UBIC), NaCRRI and partners for disseminating information about biotechnology and biosafety, urging greater outreach to teach Ugandans about "this good technology". She stressed the need to pass the Bill, to regulate development and application of biotech products and allow researchers to develop GMOs that are relevant for Uganda. "Let us have the law. Let us have our own GMOs that work for us", she said. Hon Rosemary Nauwat, District Woman MP for Amudat district expressed her dismay because researchers have to destroy GM crops, once harvested and analyzed, instead of distributing it to the populace.
UBIC Coordinator Dr. Barbara Zawedde, revealed to the MPs that the current biotechnology and biosafety policy only allows scientists to do research on GMOs; but the law will extend the lifeline of this research by allowing for release of GM crops to farmers. NaCRRI Director Dr. Godfrey Asea, noted that NaCRRI is using genetic engineering to address specific challenges where other known methods have hitherto fallen short.
The seminar was attended by Members of Parliament from across the country. They toured the laboratories where GM research is undertaken, as well as the confined field test in a village. During the seminar, the MPs heard from Dr. Titus Alicai, Head of Root Crops Program that Uganda has been grappling with the problem of Cassava Brown Streak Disease (CBSD) for the last 70 years, and researchers have only been able to develop tolerant cassava varieties. Cassava varieties that are tolerant to CBSD are still susceptible to the disease, but the damage is less than the non-improved varieties. However, using genetic engineering, researchers at Namulonge have developed disease resistant varieties which cannot be destroyed by the virus.
At a follow-up meeting for the UWOPA members, held on December 14, 2016, the members were urged to expand their discussion on the Bill because the law will regulate many other products of biotechnology and not just GMOs. At the end of the day, the women leaders unanimously vowed to ensure that the legislation is passed so that Ugandans can benefit from GM crops.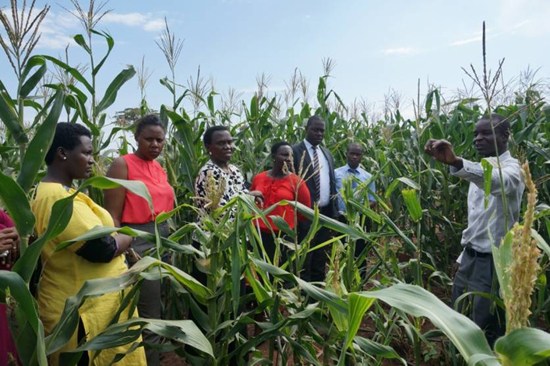 For more information, contact the UBIC Coordinator at ubic.nacrri@gmail.com.
Americas
A new study led by Zhiyong Wang at Carnegie Institution for Science has identified the system by which plants regulate their response to heat differently between daytime and nighttime.
The protein called Phytochrome Interacting Factor 4 (PIF4) is crucial in coordinating plant response to high temperature by activating genes that help the plant deal with heat stress, but it only seems to be active during daylight hours. Wang and his research team found that PIF4's daytime activity is regulated by another protein called Timing of CAB Expression 1 (TOC1), which is a part of the biological circadian clock proteins that accumulate at the end of the day. TOC1 binds to PIF4 and inhibits its activity in the evening throughout the night. The disappearance of TOC1 at dawn allows PIF4 to respond to warm temperature in the morning.
For more details, read the news release at Carnegie Science.
[ Send to a Friend | Rate this Article ]
---
Argentina's regulatory agencies have authorized the commercial release of a genetically modified (GM) corn from Syngenta. The release of GM corn event SYN-BTO11-1 x SYN-IR162-4 x MON-89034-3 x MON-00021-9 was announced in the Official Union Gazette through Resolution No. 96, signed by the Secretary of Value Added and New Technologies (Agregado de Valor y Nuevas Tecnologías), Néstor Roulet.
The GM corn offers efficient control of sugarcane borer, fall armyworm, and corn earworm. "With the new event, there is now a greater action of insecticide barrier that will increase the sustainability and durability of the technology," according to the Agriculture Ministry.
Read more at AgroPages. Resolution No. 96 is available at the Llave Operativa Aduanera website.
[ Send to a Friend | Rate this Article ]
---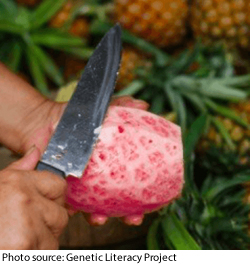 The U.S. Food and Drug Administration (FDA) completed the evaluation of genetically engineered pink flesh pineapple and concluded that it is as safe and nutritious as its conventional pineapple varieties. The pink pineapple was developed by Del Monte Fresh Produce with lower levels of the enzymes that convert pink pigment lycopene to the yellow pigment beta carotene. The new pineapple variety will be identified as "extra sweet pink flesh pineapple" to distinguish it from Del Monte's "golden extra sweet pineapple".
Read the news article from U.S. FDA.
Asia and the Pacific
Australia's Office of the Gene Technology Regulator (OGTR) has issued a license to Queensland University of Technology, allowing the field trials of banana genetically modified (GM) for resistance to Fusarium wilt disease. The field trials (License Application DIR146) are allowed to take place at one site of up to 6 hectares in Litchfield Municipality, Northern Territory, for a period of 5 years. The purpose of the field trial is to evaluate the level of disease resistance and agronomic performance of the GM banana plants under Australian field conditions.
The final Risk Assessment and Risk Management Plan (RARMP) concludes that this limited and controlled release poses negligible risks to people and the environment and does not require specific risk treatment measures.
The finalized RARMP, together with a summary of the RARMP, a set of Questions and Answers on this decision and a copy of the license, are available online from the DIR 146 page in the OGTR website.
Europe
Scientists at Rothamsted Research and Oxford University have created a synthetic molecule that when applied to crops, increases the size and starch content of wheat grains by up to 20 percent. The study reports the method based on using synthetic 'precursors' of the sugar trehalose 6-phosphate (T6P). This is a first-of-its-kind strategy that used chemistry to modify how sugars are used by plants.
Rothamsted Research identified that T6P is crucial in controlling how wheat uses sucrose, the main fuel generated by photosynthesis, and key to the development of wheat grains. When more T6P is available to wheat grains as they grow, the greater the yield. Oxford University developed a modified version of T6P that could be taken up by the plant and then released within the plant in sunlight. This T6P 'precursor' was added to a solution and then sprayed onto the plants, causing a 'pulse' of T6P, resulting in more sucrose being drawn into the grain to make starch. When tested in the lab, this approach resulted in an increase in wheat grain size and yield of up to 20 percent.
The study also showed that the precursor molecule also enhances plant's ability to recover from drought, which could ultimately help farmers to overcome difficult seasons in the future.
For more details, read the news release at Rothamsted Research.
Research
OsMADS1 specifies thedetermination of spikelet meristem and lemma/palea identity in rice. However,the pathway through which OsMADS1 regulates floral organs remains elusive. Researchers from the Chinese Academy of Agricultural Sciences recently identified the microRNA172 (miR172) family, which could be possible downstream regulators of OsMADS1.
Analysis revealed that overexpression of each miR172 gene resulted in elongated lemma and palea and indeterminacy of the floret. Meanwhile,overexpression of miR172's target APETALA2 (AP2) genes resulted in shortened palea and lemma. Further analysis revealed that expression levels of miR172 were greatly influenced by OsMADS1. Furthermore, overexpressionof AP2 genes rescued the elongation and inconsistent development of the lemma/palea in OsMADS1-RNAi transgenic plants.
These data suggest that OsMADS1 and miR172s/AP2s form a regulatory network involved in regulating the elongation of the lemma and the palea in rice grains.
For more on this study, read the article in Frontiers in Plant Science.
New Breeding Technologies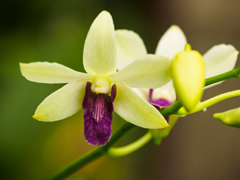 Dendrobium officinale is a special orchid species that can grow without vernalization. Since the genome sequence of D. officinale is available, it could become a research model for studies of the family Orchidaceae. However, genetic manipulation in D. officinale is poorly studied. Hence, Chinese scientists, led by Ling Kui, aim to successfully apply the CRISPR/Cas9 system to manipulate D. officinale.
Using Agrobacterium-mediated transformation, the team applied the CRISPR/Cas9-mediated genome editing system in D. officinale by selecting five target genes (C3H, C4H, 4CL, CCR and IRX) in the lignocellulose biosynthesis pathway. Results show that the technique can generate edits at a rate of 10 to 100%. The team also compared gene activity under different promoters and found that MMV, CVMV, and PCISV were as effective as the 35S promoter used in the transformation.
These results show that genetic manipulation tools can efficiently express exogenous genes as well as edit genes in D. officinale. These tools can help create novel D. officinale varieties and may also advance the molecular investigation of the Orchidaceae family.
For more information on this study, read the article in Frontiers in Plant Science.
Beyond Crop Biotech
Researchers led by Associate Professor Zhangjun Fei of the Boyce Thompson Institute (BTI) have sequenced the genome of the whitefly (Bemisia tabici), an invasive insect responsible for spreading plant viruses worldwide, causing billions of dollars in crop losses each year. Results of the genome study offer clues to whitefly's remarkable ability to resist pesticides, transmit more than 300 plant viruses, and to feed on at least 1,000 different plant species.
The BTI researchers, together with international colleagues, found that, compared to related species, the whitefly has expanded families of detoxification genes. It also has extra genes that code for proteins related to virus acquisition and transmission, as well as insecticide resistance.
According to the researchers, in an impressive example of horizontal gene transfer, the whitefly acquired 142 genes from bacteria or fungi, including some genes that code for enzymes that break down foreign chemicals. These genes likely allow the whitefly to feed on diverse types of plants and to rapidly evolve resistance to insecticides.
For more information, read the news release from BTI.
[ Send to a Friend | Rate this Article ]
---
Field cress (Lepidium campestre) has the potential to be an oilseed crop and can also be a catch crop. However, its agronomic traits need to be improved, such as increasing its low oil content. With the goal of increasing seed oil content in field cress, the team of Emelie Ivarson, from University of Agricultural Sciences, introduced WRINKLED1 (AtWRI1) into field cress. The team also tried hemoglobin genes from Arabidopsis thaliana (AtHb2) or Beta vulgaris (BvHb2) in hopes of increasing its oil content.
Transgenic field cress overexpressing AtWRI1 had a 29.9% increase in oil content. Meanwhile, 20.2% and 25.9% increase in oil content were observed in the transgenic lines overexpressing AtHb2 and BvHb2, respectively. Furthermore, the composition of the seed oil from transgenic lines did not significantly differ from the composition of the wild types.
For more information, read the full article in Frontiers in Plant Science.
Announcements
What: Plant Genome Editing & Genome Engineering
Where: Bundesamtsgebäude Radetzkystraße, Hintere Zollamtsstraße 1, 1031 Vienna, Austria
When: July 3-4, 2017
For more details, visit the conference website.
Document Reminders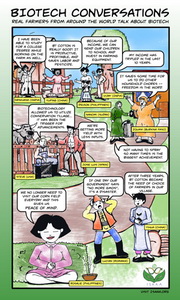 What do farmers from around the globe say about biotech crops? ISAAA answered this question by compiling farmers' testimonies on biotech crops and presented them in cartoons. Download and share this new ISAAA material to inform others about biotech conversations in the field.
---
ISAAA releases a new video in the Voices and Views series titled Potential Benefits from Adopting GM Crops. The video presents the viewpoints of biotech experts and stakeholders from different countries about the possible impact of biotech crops in case non-adopting countries decide to commercialize biotech crops.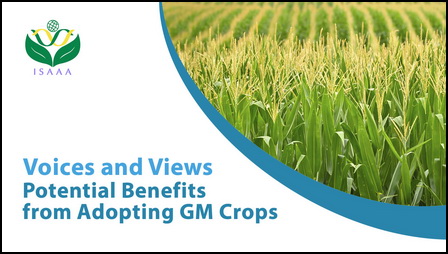 Watch the video now in Youtube.
---
In the November 2016 issue of Estey Journal of International Law and Trade Policy, three articles written by Stuart J. Smyth of the University of Saskatchewan and colleagues discuss the issue of socio-economic considerations in biotech regulation. One of the articles provides concise overviews of the most important international agreements regarding the possible socio-economic factors and offers a detailed discussion of the terms and commitments from the parties to the Cartagena Protocol on Biosafety that are considering the inclusion of socio-economic factors into their national regulatory biosafety frameworks.
Read more at the Journal of International Law and Trade Policy.