2015 Nobel Prize for Chemistry Goes to DNA Repair Scientists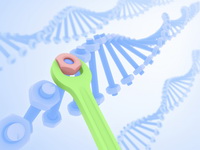 This year's Nobel Prize in Chemistry was given to three scientists who made vital contributions in the study of how cells repair DNA and maintain genomic integrity. Dr. Tomas Lindahl from Francis Crick Institute had discoveries in base excision repair, the pathway that constitutes the bulk of DNA restoration during the cell cycle from alkylation, methylation, and oxidative stress. Dr. Paul Modrich from Duke University was recognized for his efforts in elucidating how cells resolve errors that happen during DNA replication. Dr. Aziz Sancar from the University of North Carolina was acknowledged for his pioneering study on the nucleotide excision repair pathway.
The discoveries of these three Nobel laureates provided essential insights into how cells function and maintain their genomic stability. This knowledge is integral to the development of new cancer treatments, as well as application in crop improvement through new breeding techniques.
For more information, visit the Nobel Prize website and GEN News.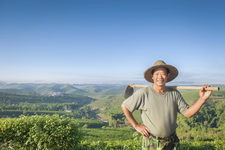 Scientists from China Agricultural University and partners conducted interview surveys of Chinese consumer households, farmer households, and scientists to investigate their attitudes about biotech crops. The results are published in Plos One journal.
Argentina Gives Final Regulatory Approval for Stress Tolerant Soybeans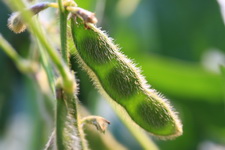 The Argentinean Ministry of Agriculture, Livestock and Fisheries approved the HB4 stress tolerance trait in soybeans developed by Arcadia Biosciences Inc. in partnership with Verdeca. After six seasons of multi-location field trials in Argentina and the U.S., including three years of regulatory field trials, the stress tolerant soybean exhibited improved yield by up to 14 percent under multiple stresses such as drought and low water conditions, which are the typical conditions in soybean production areas. With the Argentinean regulatory process complete, the developers will now focus on gaining approval to export HB4 soybeans to China, the largest importer of South American soybeans.
Chinese Scientists Release Draft Genome Sequence of Adzuki Bean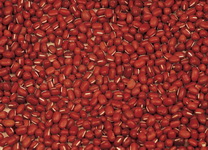 Chinese scientists have completed sequencing the genome of adzuki bean, a legume crop known for its high starch (57.06%) and low fat (0.59%) content relative to soybean and other legumes. "The genome sequence of adzuki bean will facilitate the identification of agronomically important genes and accelerate the improvement of adzuki bean," said Professor Wan Ping from the Chinese Academy of Sciences who led the research team.