News
Global
Adrian Dubock of the Golden Rice Humanitarian Board laid out the steps on how people can organize themselves for the adoption of Golden Rice, a beta carotene-enriched rice variety developed to address Vitamin A deficiency.
The first step, according to Dubock, is to organize people for public meetings to coordinate activities for improved health and welfare through Golden Rice adoption. The different levels of the government must take their roles in this task, with the help of nongovernmental organizations and the private sector.
When Golden Rice becomes available in the market, the seeds cannot be made available to all farmers in the country at the same time. Thus, it is important to identify areas with highest incidences of Vitamin A deficiency which must be prioritized to be supplied first.
The next step is to conduct social marketing of Golden Rice to different stakeholders. Farmers must be informed about the benefits of the variety in alleviating hunger and malnutrition, and that their profit will not be adversely affected when they sell Golden Rice. Consumers should be encouraged to buy and consume Golden Rice because of its nutritional benefits that cannot be gained from conventional white rice.
Lastly, the impact of Golden Rice adoption must be measured through dietary records using careful experimental design and conduct. Results must be published in peer-reviewed scientific journal so other countries can learn from the experience.
Read the original article from Agriculture and Food Security journal.
[ Send to a Friend | Rate this Article ]
---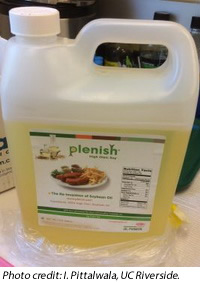 Soybean oil, the vegetable cooking oil commonly used in the United States, is also gaining popularity worldwide. Researchers at the University of California, Riverside (UCR) tested a genetically modified (GM) soybean oil used in restaurants, and found that while it induces less obesity and insulin resistance than conventional soybean oil, its effects on diabetes and fatty liver are similar to those of conventional soybean oil.
The researchers tested Plenish®, a GM soybean oil released by DuPont in 2014, engineered to have low linoleic acid, resulting in an oil similar in composition to olive oil, the basis of the Mediterranean diet and considered to be healthful. The study also compared both conventional soybean oil and Plenish® to coconut oil, which is rich in saturated fatty acids and causes the least amount of weight gain among all the high-fat diets tested.
"We found all three oils raised the cholesterol levels in the liver and blood, dispelling the popular myth that soybean oil reduces cholesterol levels," said Frances Sladek, a professor of cell biology, who led the research project.
The research team also compared Plenish® to olive oil. Both oils have high oleic acid, a fatty acid believed to reduce blood pressure and help with weight loss. They found that olive oil produced identical effects as Plenish® – more obesity than coconut oil, although less than conventional soybean oil – and very fatty livers, which was surprising as olive oil is typically considered to be the healthiest of all the vegetable oils. "Plenish®, which has a fatty acid composition similar to olive oil, induced hepatomegaly, or enlarged livers, and liver dysfunction, just like olive oil," said Poonamjot Deol, co-first author of the research paper.
For more details, read UCR Today.
Africa
Experts are calling for agricultural innovations to help improve food security on the continent. "There is tacit evidence that African governments and farmers are not committed to use of science in agriculture," said Dr. Cyprian Ebong, Executive Director of the Association for Strengthening Agricultural Research in Eastern and Central Africa (ASARECA), during a high level conference on application of science, technology and innovation in harnessing African agricultural transformation at Speke Resort, Munyonyo, Uganda.
The conference organized by the Ministry of Science, Technology and Innovation of Uganda and the African Agricultural Technology Foundation (AATF) gathered around 100 scientists, civil society representatives and government officials from across the continent. The discussions were focused on how technology can be applied to help transform agriculture on the continent.
Dr. Rose Maxwell Gidado, Coordinator of the Open Forum on Agricultural Biotechnology in Nigeria, expressed her concern about the negative impact of climate change. "Climate change exacerbates pests and disease outbreak… It is our responsibility to deliver Africa out of starvation, hunger and poverty. Encourage, invest in and adopt science," she stressed.
Read more from My Joy Online.
Americas
To discuss issues and concerns regarding biotechnology and its impact on food and the environment, the U.S. Farmers & Ranchers Alliance (USFRA), together with the Nebraska Soybean Board hosted Food Dialogues: Pivoting the GMO Conversation at the University of Nebraska at Lincoln on September 6, 2017.
More than 100 food influencers, filmmakers, and farmers attended Food Dialogues®, and nearly 7,000 people viewed the livestream. "The conversation around food and farming – what determines safe or unsafe food, good or bad agricultural techniques – is out of balance, which is why this Food Dialogues and the film FOOD EVOLUTION is so important," said Scott Hamilton Kennedy, Academy Award®-nominee and Food Evolution Director/Producer, who moderated the panel.
Jeremy Brown, Texas cotton farmer, said "With new technologies, such as soil moisture probes and GMOs, we can be as precise as possible and protect our natural resources."
Hilary Maricle, Nebraska crop and livestock farmer, pointed out that genetically modified crops allow their farms to be more efficient and environmentally friendly, and that they use science to improve their farming methods.
For more details, read the USFRA News, or visit The Food Dialogues.
[ Send to a Friend | Rate this Article ]
---
Genetically engineered apples with non-browning characteristic will be available in the U.S. this fall. These apples, known as Arctic apples, will be available as bagged slices in about 400 stores in California.
Arctic apples will not have GMO label on its packaging, but a QR code will be present linked to a webpage that contains information on how the apples were made. The apples were developed by Okanagan Specialty Fruits to help reduce unnecessary apple waste to superficial browning.
Read the original article from MIT Technology Review. For more details about non-browning apples, visit the Arctic Apples website.
[ Send to a Friend | Rate this Article ]
---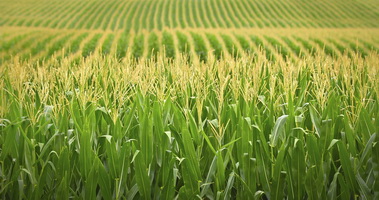 In a discovery that could benefit millions of people in the world, Rutgers University scientists have found a way to enhance the nutritional value of corn by inserting a bacterial gene that causes it to produce the key nutrient methionine.
Thomas Leustek, study co-author said that most harvested corn is used for animal feed, but it lacks methionine. Methionine is one of the nine essential amino acids that humans need for growth and tissue repair. The sulfur in methionine protects cells from pollutants, slows cell aging, and is essential for absorbing selenium and zinc. Every year, several billion dollars is spent on synthetic methionine that is added to field corn seed, a costly and energy-consuming process, according to Joachim Messing, senior author of the study.
The Rutgers research team inserted an E. coli bacterial gene into the corn plant's genome and grew several generations of corn. The E. coli enzyme – 3′-phosphoadenosine-5′-phosphosulfate reductase (EcPAPR) – spurred methionine production in just the plant's leaves instead of the entire plant to avoid the accumulation of toxic by-products, Leustek said. As a result, methionine in corn kernels increased by 57 percent, the study says.
A chicken feeding trial at Rutgers showed that the genetically engineered corn was nutritious for them. "To our surprise, one important outcome was that corn plant growth was not affected," Messing said.
For more details, read Rutgers Today.
Asia and the Pacific
Researchers from the International Crops Research Institute for the Semi-Arid Tropics (ICRISAT) and partners successfully developed aflatoxin-free peanuts. The open-access article about the study is published in the Plant Biotechnology Journal.
According to the research article, they have achieved a high level of aflatoxin resistance in peanut by over expressing antifungal plant defensins MsDef1 and MtDef4.2, and through silencing of aflM and aflP genes from the aflatoxin biosynthetic pathway. The overexpression of genes improved the genetic resistance to Aspergillus flavus infection, while the gene silencing inhibited aflatoxin production during infection. This provides durable resistance against different Aspergillus flavus morphotypes and negligible aflatoxin content in several peanut events/lines as well.
This revolutionary approach has the potential to significantly reduce aflatoxin contamination not just in groundnut but may also be applied to other important crops such as maize, cotton seed, chilli, almond, and pistachio.
For more details, read the news release from ICRISAT and the research article in Plant Biotechnology Journal.
Europe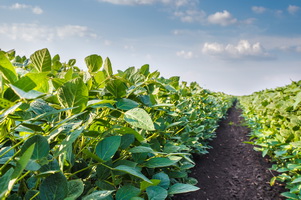 A group of agricultural scientists who reviewed how biotechnology developments over the past 35 years have shaped the efficiency of crop production have concluded that genetic modification of plants will be essential to avert future food shortages.
The team, from Rothamsted Research in the UK and from Syngenta Crop Science and Symmetry Bioanalytics in the U.S. said that genetically modified (GM) crops that repel insect pests or resist herbicides have transformed the farming of soybean, cotton, maize, and canola. These technologies have reduced costs and increased productivity in farming, however, lack of knowledge hinders further improvements in yield, particularly in testing climatic conditions.
"Our knowledge of the genes that limit yield in field conditions needs to be developed," says Matthew Paul, plant biochemist at Rothamsted and leader of the review team. He said that at the moment, there are research results that show promise in the lab, but do not work in the field. Paul said that the potential of GM, genome editing, and emerging chemical technologies need more research so that scientists would know about the many processes and genes that determine yields.
More details are available at Rothamsted Research News.
Research
Since their discovery, single-domain, antigen-binding fragments of camelid-derived heavy-chain-only antibodies, also known as nanobodies (Nbs), have been of interest as therapeutics against human diseases and pathogens, including viruses. However, their effect against phytopathogens remains limited.
Caroline Hemmer from the Université de Strasbourg in France aimed to test these nanobodies on the grapevine fanleaf virus (GFLV), the causal agent of fanleaf degenerative disease. The team identified a nanobody specific to GFLV that conferred strong resistance to GFLV upon expression in both tobacco and grapevine, the natural host of the virus. The resistance proved to be effective against a broad range of GFLV isolates. However, the nanobody was useless against GFLV's close relative, Arabis mosaic virus.
These findings could be vital in developing resistance to GFLV in grapevine, as well as the generation of new antiviral strategies in plants based on nanobodies.
For more information, read the article in Plant Biotechnology Journal.
New Breeding Technologies
Governments all over the world are struggling with the regulatory status of gene-edited organisms. Should they be regulated? A paper authored by René Custers from VIB in Flanders, Belgium focuses on the regulatory status of gene-edited organisms within the European regulatory framework.
A stepwise analysis is performed that comes to the conclusion that gene-edited agricultural products that carry edits that can also occur naturally by mating and/or natural recombination are not genetically modified organisms. They are not subject to the provisions of EU legislation, and they are outside the scope of the EU GMO definition.
On the question of whether they should be regulated, it is argued that it is difficult to require regulatory oversight that would go beyond what we now require for conventional products that can carry the same types of alterations. A regulatory approach is pleaded for that abides to fundamental principles of law making, and which allows for gene editing to be developed responsibly.
For more information, read the full paper in Emerging Topics in Life Sciences.
[ Send to a Friend | Rate this Article ]
---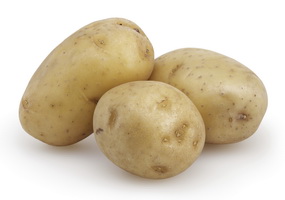 TALENs (transcription activator-like effector nucleases), one of the genome editing tools, have a likely lesser chance of having off-target mutations than other genome editing techniques. However, a rapid test system for the functionality of the designed TALENs and an effective delivery system for introducing TALENs to plants are critical for successful target mutation. While TALENs are usually introduced into plants using viral vectors, these are not always available, and plants edited by these vectors usually require virus elimination.
A research team led by Jin Ma of the University of New Brunswick and the Agriculture and Agri-Food Canada used a non-viral, Agrobacterium-mediated transient expression approach, to serve both as a rapid test and an effective delivery of TALENs into two vegetatively propagated potato cultivars, Solanum tuberosum Russet Burbank and Shepody.
Two TALENs with different molecular weights were introduced into the leaves of potato plants by Agrobacterium-mediated infiltration. The two TALENs were designed to target two different endogenous genes, one coding for starch branching enzyme and one for an acid invertase. Analysis of the transformants revealed that the two sets of TALENs, even with different molecular weights, were successful in inducing mutations at two different loci in the tetraploid potato.
For more on this study, read the article in Plant Biotechnology Reports.
Beyond Crop Biotech
Asthma is a common chronic inflammatory disease in the airways. It was thought to be caused by the combination of environment and genetic factors. Previous studies have suggested that cell immunity played a vital role in regulating the airway hyper reactivity (AHR) and inflammation. Fei Xu of the First Affiliated Hospital of Nanchang University in China developed a mouse model for asthma by expressing the human IL10 and TGFB1 genes to explore the possible interaction between these two during asthma progression.
The transgenic mice exhibited enhanced expression of IL10 and TGFB1. During the ovalbumin challenge, transgenic mice displayed a 1.9-fold higher MCh50 score than wildtype counterparts. Meanwhile, a three-fold decrease of cell counts in bronchoalveolar lavage fluid (BALF) was also recorded. These results suggested that IL10 and TGFB1 cooperatively protected the respiratory system in response to antigenic stimulus.
To study the behaviors of these two genes, the team quantified the expression of downstream genes in both IL10 and TGFB1 signaling. The examined genes in IL10 signaling were significantly repressed, especially IL5. Meanwhile, most genes were not altered in TGFB1 signaling.
These evidences proved that the activation of IL10 and TGFB1 protected the host from ovalbumin-induced asthma, possibly through IL10 signaling. This study shed some light on the modulations these two genes and related networks to asthma progression.
For more on this study, read the article in Transgenic Research.
[ Send to a Friend | Rate this Article ]
---
Scientists from the Humphrey Oei Institute of Cancer Research, National Cancer Centre Singapore (NCCS), and Duke-NUS Medical School, Singapore have mapped the complete genetic map of durian, a tropical fruit known as the "king of fruits" in Asia.
The research team mapped the genome of the durian variety Musang King ("Mao Shan Wang" in Chinese), known for its exceptionally delicate texture and potent aroma, considered as the King of Kings in the local durian world. The study revealed that the durian genome comprises approximately 46,000 genes – almost double of the human genome. The evolution of durian was traced revealing its relationship 65 million years back to the cacao plant which is used in chocolate.
The research also focused on durian's notorious smell. By comparing gene activity patterns from different parts of the durian plant, including leaves, roots, and ripening fruits, they identified a class of genes called methionine gamma lyases (MGLs) that regulate the production of odor compounds called volatile sulfur compounds (VSCs). The analysis revealed that VSC production is turbocharged in durian fruits, confirming claims that durian smell has a 'sulfury' aspect. The team speculates that in the wild, the ability of durians to produce high VSC levels and a pungent smell may be important in attracting animals to eat and disperse durian seeds to other regions.
For more details, read the NCCS media release.
Document Reminders
The Agriculture and Food Security Journal released its 5th anniversary editorial, highlighting the role of biotechnology in growing more food for the ever growing population, using less resources such as water, labor, and agrochemicals, in the face of climate change while conserving biodiversity. The journal has consistently addressed the most important issues on food security in 107 original research papers, 33 reviews, 10 commentaries, 3 editorials, and 1 opinion piece along with a thematic series on climate-smart agriculture.
The editorial mentioned about Dr. Normal Borlaug and Dr. Clive James' contributions in food security and agriculture: "Borlaug was convinced that the twenty-first-century challenge (to feed 10 billion people, safely and sustainably) can be overcome if we use the whole range of scientific advances at the earliest opportunity; Borlaug was particularly enthusiastic about the potential role of genetically modified crops and Clive James/ISAAA followed the progress of GM crops from the time of their first commercial use in 1996. In 2012 Gurdev Khush reviewed the ISAAA data and concluded that 'Genetically modified crops: the fastest adopted crop technology in the history of modern agriculture.'"
Read the entire editorial article in Agriculture and Food Security.
---
Updated versions of the following Pocket Ks are now available for download:
Most of the updated information are based on the ISAAA Brief 52 and other reports with new data available.
Pocket Ks are Pockets of Knowledge, packaged information on crop biotechnology products and related issues produced by the Global Knowledge Center on Crop Biotechnology. These publications are written in easy to understand style and downloadable as PDF optimized for mobile reading, sharing, and distribution. Other topics are also available at the ISAAA website.