News
Global
Governments from 167 countries have signified that protecting biodiversity across all agricultural sectors is vital to attain sustainable development including food security and addressing climate change. This transpired during the UN Biodiversity Conference (COP13) which was held in Cancun, Mexico in December 2016.
According to the Conference Declaration, the international community should engage various governmental and economic sectors aside from the environment ministries to protect biodiversity. The governments committed to follow a detailed action plan to mainstream conservation and sustainable use of biodiversity for the well-being of life.
"This is a turning point," said Maria Helena Semedo, FAO Deputy Director-General. "The agriculture sectors and biodiversity have often been regarded as separate and even conflicting concerns, yet they are inextricably connected. Agriculture is by nature a major user of biodiversity, but it also has the potential to contribute to its protection," she added.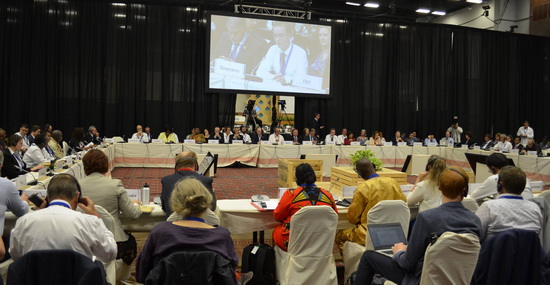 Read the Conference Declaration from the Convention on Biological Diversity (CBD).
Americas
Researchers at North Carolina State University (NC State) have presented evidence on the movement and evolution of Phytophthora infestans, the pathogen that caused the Irish potato famine in the 1840s, which set down roots in the United States before attacking Europe.
NC State plant pathologists studied 12 key regions on the genomes of 183 historic and modern pathogen samples from across the globe to track the evolution of differing strains of P. infestans. The study shows that a lineage called FAM-1 caused outbreaks of potato late blight in the United States in 1843, and in Great Britain and Ireland two years later. It was also found in historic samples from Colombia, suggesting a South American origin. FAM-1 caused massive and debilitating late blight disease outbreaks in Europe. Jean Ristaino, the corresponding author of the study, theorizes that the pathogen arrived in Europe via infected potatoes on South American ships, or directly from infected potatoes from the United States.
FAM-1 survived for about 100 years in the United States, until it was displaced by a sister lineage called US-1 which in turn was elbowed out by more aggressive strains of the pathogen that came from Mexico.
For more details of the study, read the news release from NC State.
[ Send to a Friend | Rate this Article ]
---
Plant breeders have discovered the key genetic information determining leaf shape in cotton. Researchers from North Carolina State University (NC State) and colleagues from Donald Danforth Plant Science Center, U.S. Department of Agriculture, and Cotton Incorporated describe how genomic and molecular tools were used to find the location of the DNA sequence that determines major leaf shapes in upland cotton. The researchers also described how they manipulated the genetic code to alter the shape of a cotton plant's leaves in potentially beneficial ways.
Cotton plants with leaves that have five deep lobes, like the leaves of the okra plant, offer advantages to farmers over what researchers refer to as "normal" leaves. The "okra" leaf cottons are less susceptible to boll rot than the stably yielding "normal" leaf cotton varieties. Okra leaves also allow evenly dispersed spray, higher flowering rates, and early maturing cotton plants.
The researchers infected okra-leaf plants with a modified virus that silenced the target gene, in order to determine if they have found the DNA sequence controlling leaf shape in cotton. Normal leaves were produced, until the plants overcame the virus and produced okra leaf shape again.
For more details, read the news releases from NC State and Donald Danforth Plant Science Center.
[ Send to a Friend | Rate this Article ]
---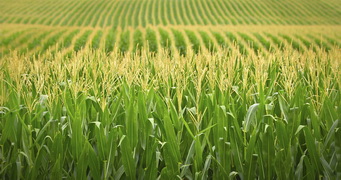 Donald Danforth Plant Science Center and NRGene, in collaboration with a global team of researchers have announced the accurate assembly of the W22 maize reference genome. According to the team, the second version of W22 has reached a scaffold N50 of 35.5 MB with less than 2% unfilled sequence gaps.
Dr. Kelly Dawe of the University of Georgia provided an independent assessment of the W22 genome map using next-generation mapping (NGM) with BioNano's Irys® system. The Irys optical mapping system produced a long-range map of the genome, which can be used to correct or enhance a genome sequence assembly.
Dr. Dawe said, "99.4% of the scaffolds were collinear with our BioNano genome map, indicating that NRGene's DeNovoMAGIC3.0 has generated a very high quality reference assembly." By combining the BioNano data with NRGene's assembly, Dr. Dawe was also able to improve the N50 scaffold size to 75 MB.
For more details, read the news releases from Donald Danforth Plant Science Center and NRGene.
[ Send to a Friend | Rate this Article ]
---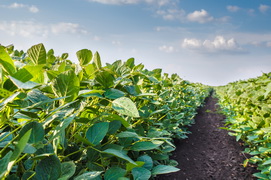 Cuba could start planting biotech soybean and corn on more land by spring of 2017, according to Mario Estrada, director of the Center for Agricultural Research of Genetic Engineering and Biotechnology (CIGB). Estrada said that all tests required by Cuban regulatory bodies have been successfully completed.
"We are currently working on obtaining new transgenic maize lines, which on a small experimental plot scale show potential yields of nine tonnes/ha, well close to the levels reached by the world's leading countries in this production," Estrada said. He also explained that Cuba also experimented with a herbicide resistant biotech soybean, which has a yield of up to 2.8 tons/ha in field trials.
Read more at the Genetic Literacy Project website.
Asia and the Pacific
The National Bureau on Plant Genetic Resources (NBPGR) of the Indian Council of Agricultural Research (ICAR) has conducted a gigantic field evaluation study of 19,460 wheat accessions conserved in the Indian National Genebank to identify sources of rust and spot blotch resistance. Three wheat species, Triticum aestivum, T. durum, and T. dicoccum were screened sequentially at multiple disease hotspots during the 2011-2014 crop seasons, carrying only resistant accessions to the next step of evaluation. Of 19,460 wheat accessions, the NBPGR identified 498 accessions potentially resistant to multiple rusts, and 868 accessions potentially resistant to spot blotch. The screening was conducted in Wellington (Tamil Nadu), a hotspot for wheat rust; Gurdaspur (Punjab), a hotspot for stripe rust; and Cooch Behar (West Bengal), a hotspot for spot blotch.
Results of the study reaffirmed that as many as 244 bread wheat and 253 durum wheat accessions conserved in the Indian Genebank were either resistant or moderately resistant to stripe rust pathotypes occurring across two hotspots. The results also showed the possibility of identifying sources of diverse genes for partial resistance against stripe rust as well as sources of slow rusting genes against the rapidly evolving rust pathogens. Marker-based screening indicated ample genetic diversity of resistant genes among wheat germplasm.
The results of this study are reported in an open access paper published in PLOS One. For more details, contact Dr. Kailash Bansal at kailashbansal@hotmail.com.
[ Send to a Friend | Rate this Article ]
---
A symposium on 20 Years of Commercialization of GM Crops and the Status of GM Crops in Vietnam was organized by Biotechnology Center of Ho Chi Minh City. According to the presentations, it was recorded that 1,180 hectares of land were planted with GM maize in 2015. The average productivity of GM maize reached to 44.8 tons/hecta, while the total yield was ~5.3 millions tons.
According to the Department of Crop Production, 50 maize varieties have been applied for registration. Among them, 16 GM maize varieties were approved. The country continues to import GM maize seeds. In August 2016, about 1,000 tons of GM maize seeds were reported to be imported.
It was also reported that the price of commercial maize significantly decreased. The higher price and difference in planting system of GM maize seeds are some of the reasons why a number of local farmers still use conventional corn. Thus, it was recommended that the government should implement policies and information drive on GM crops for farmers and consumers to appreciate the importance and impact of GM crops for the development of agriculture.
For more information, read the news in Vietnamese from Agrobiotech.
Research
In cotton (Gossypium hirsutum), some miRNAs have been characterized in floral organ development, a crucial factor for cotton yield. Huazhong Agricultural University scientists, led by Nian Liu, studied the role of miRNA156/157 in floral organ development in cotton.
The team overexpressed both miRNA precursors in cotton to unveil their function. Overexpression of the GhmiRNA157 precursor resulted in smaller floral organs, fewer ovules, and decreased seed production. This was due to the suppression of cell proliferation and cell elongation.
Further analysis revealed that five SQUAMOSA promoter-binding protein-like (SPL) genes were the targets of the GhmiRNA157, as proven by the decreased expression levels of these GhSPLs in the miR157- overexpressing lines. Two MADS-box genes, associated with floral organ development and reproductive production, were also repressed in the miR157-overexpressing lines. Furthermore, auxin-inducible genes were also down-regulated, and auxin signaling was eased in the miR157-overexpressing lines.
These results indicate that the GhmiR157 controls floral organ growth and ovule production by regulating MADS-box genes and auxin signal transduction. This study can be a basis for improvement of cotton yield.
For more information, read the article in BMC Plant Biology.
[ Send to a Friend | Rate this Article ]
---
Insect pest complex, cotton leaf curl disease (CLCuD) and weeds pose major threat to cotton production worldwide. To address these problems, the National Institute for Biotechnology and Genetic Engineering (NIGBE) developed a triple gene construct harboring Cry1Ac, Cry2Ab and EPSPS for plant transformation to confer resistance to lepidopterans and glyphosate herbicides.
The team used tobacco (Nicotiana benthamiana) as a model system for characterization of this triple gene construct. In the six transgenic tobacco lines, assays confirm the successful protein expression of all three genes.
Efficacy of Cry1Ac and Cry2Ab was evaluated through insect bioassay using armyworm (Spodoptera littoralis). The transgenic tobacco plants showed significant insect mortality as compared to control plants. Three of the six tested transgenic lines exhibited 100% mortality of armyworm, while the three other lines had 40-86% mortality.
This study showed that the triple gene construct can be used to transform crops, including cotton, for the development of insect resistant and herbicide tolerant transgenic plants.
For more on this promising study, read the article in Frontiers in Plant Science.
New Breeding Technologies
Citrus production has many biotic challenges, such as bacterial canker and Huanglongbing (HLB), and using resistant varieties is the most effective way of controlling these diseases. However, traditional breeding of citrus is challenging due to polyploidy and long crossing cycles.
Targeted genome editing technology can potentially shorten the development of resistant citrus varieties. Using CRISPR/Cas9 technology, scientists from the University of Florida edited the canker susceptibility gene, CsLOB1, in Duncan grapefruit. Six independent lines, DLOB2, DLOB3, DLOB9, DLOB10, DLOB11 and DLOB12, were generated.
When inoculated with the canker pathogen Xanthomonas citri subsp. citri (Xcc), DLOB2 and DLOB3 showed symptoms similar to wild-type grapefruit. No canker symptoms were observed on DLOB9, DLOB10, DLOB11 and DLOB12 at 4 days after inoculation.
Pustules caused by Xcc were also observed on DLOB9, DLOB10, DLOB11 and DLOB12 in later stages, but were significantly less compared to pustules in wildtypes. Furthermore, the pustules on DLOB9 and DLOB10 did not develop into typical canker symptoms.
No side effects or off-target mutations were detected in the mutated plants.
For more information, read the full article in Plant Biotechnology Journal.
[ Send to a Friend | Rate this Article ]
---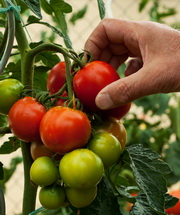 Day-length sensitivity in crops limits their range of cultivation, making modifications in photo period response critical for domestication. The flowering repressor, SELF-PRUNING5G (SP5G), expression is highly induced during long days in wild species, but not in cultivated tomato because of cis-regulatory variation.
Sebastian Soyk from Cold Spring Harbor Laboratory in USA, together with a team of scientists from various research institutions, used CRISPR/Cas9 to generate mutations in SP5G in tomato in hopes of manipulating photoperiod response. CRISPR/Cas9-engineered mutations in SP5G caused rapid flowering and enhanced the compact determinate growth habit of field tomatoes, resulting in a quick burst of flower production, thus, early yield.
The study found that pre-existing variation in SP5G facilitated the expansion of cultivated tomato beyond its origin, and they provide a compelling demonstration of the power of gene editing to rapidly improve yield traits in crop breeding.
For more on this study, read the full article in Nature Genetics.
Announcements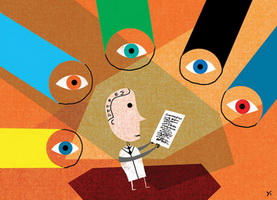 Is there a scientific consensus about genetically modified organisms and health? The Alliance for Science is examining that question, and we invite you to participate as a rater in their research study! You don't need a degree in science to participate—just the willingness to contribute your time and unbiased perspective.
They are evaluating more than 12,000 abstracts (1996-2015) available from Web of Science, one of the largest aggregators of published information in the sciences and using a method derived from researchers studying global warming and climate change.

How can you help? You can help by rating the abstracts. Scientists and citizen scientists may read the abstracts and decide if the abstract makes a determination on whether biotechnology has an implicit, explicit, or neutral statement on human health. These terms and the numerical score will be explained in the rating itself. You choose the number of randomly assigned abstracts you want to rate (either 100 or 200), and you will have five days after you sign up to complete ratings.

Each abstract will be rated twice, by two independent raters (and no rater will receive the same set of abstracts to rate), and once again by the author of the abstract (pending their participation). Raters must meet the following criteria:
Be at least 18 years of age
Have experience reading scientific and highly technical abstracts, written in English, on plant genetics
Be able to rate abstracts impartially, even if you have strong opinions about genetically modified organisms
We know that you will want to participate! The nature of this academic study requires a fair bit of work. There will be no compensation but they are offering the following incentives:
You will be included in the "acknowledgements" section of any subsequent peer-reviewed publications. (Your ratings, however, will remain completely anonymous. All ratings will be randomized before analysis, and are secured by Cornell University's IT infrastructure.)
You will be participating in an innovative approach to scientific research review!
Read more about the study on the Alliance for Science website.

Ready to get started? Email Jaron Porciello (Associate Director, Research Data Engagement) jat264@cornell.edu to get started and for more information. This study is approved by Cornell University's Institutional review board, Protocol ID#: 1604006296.
Document Reminders
The Institute of Plant Biotechnology Outreach (IPBO) and the International Industrial Biotechnology Network (IIBN) have released a comprehensive book Innovative Farming and Forestry Across the Emerging World: The Role of Genetically Modified Crops and Trees. The book makes the "business case" for the role of biotechnology innovations for sustainable development in emerging and developing economies. It seeks to support the factual debate on biosciences and technology for developing and emerging economies.
The book is edited by Sylvie De Buck, Ivan Ingelbrecht, Marc Heijde, and Marc Van Montagu of the IPBO, and provides a compilation of selected studies from different emerging and developing countries.
Download a copy of the book at the IPBO website. For print copies, contact Dr. Sylvie De Buck at sylvie.debuck@vib-ugent.be

---
Have you heard about the pink pineapple with high lycopene content developed by Del Monte? How about bananas with longer shelf-life? These are just some of the juicy news on crop biotech in 2016. We gathered the top 10 most trending Crop Biotech Update news shared on Facebook to give you a glimpse of crop biotech happenings in 2016. Read the ISAAA blog and make sure you don't miss which news made it to the number one spot.
From The BICs
To introduce and give updates on the latest achievements of biotechnology, the Agricultural Science Institute for Southern Coastal Central of Vietnam and Agricultural Genetics Institute jointly organized a seminar on Agricultural Biotechnology and Its Potential Application in Vietnam on December 2, 2016 at Hoang Yen Hotel, Quy Nhon City, Binh Dinh province, Vietnam.
The issues discussed include GM crops and food safety, status of GM crops research worldwide, and the development of GM crops in Vietnam. It was concluded that cultivation of GM crops in the country is considered to be an important solution to help farmers have better crop products with high efficiency.
The participants include representatives from the Agricultural Genetics Institute, Agricultural Science Institute for Southern Coastal Central of Vietnam, Binh Dinh Department of Science and Technology; Binh Dinh Department of Agriculture and Rural Development; Binh Dinh Union of Science and Technology; Binh Dinh Farmers Association; Quy Nhon University; Quang Trung University; Quang Nam University; Phu Yen University; Binh Dinh College; College of Electrical Engineering - Construction and Agriculture, Forestry and Central; Division of Agriculture and Rural Development; Division of Economics, and media agencies.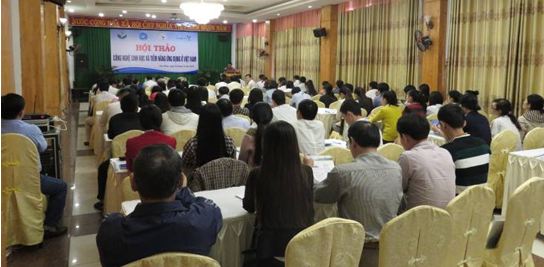 For more information, read the Vietnamese news release from Binh Dinh Online.